I decided to try something new with today's post and do a 3 part series called "1 Dress 3 Ways." With this series, I will show you how to style a simple shirtdress three unique ways: 1) Casual 2) Dressy Casual and 3) Dressy.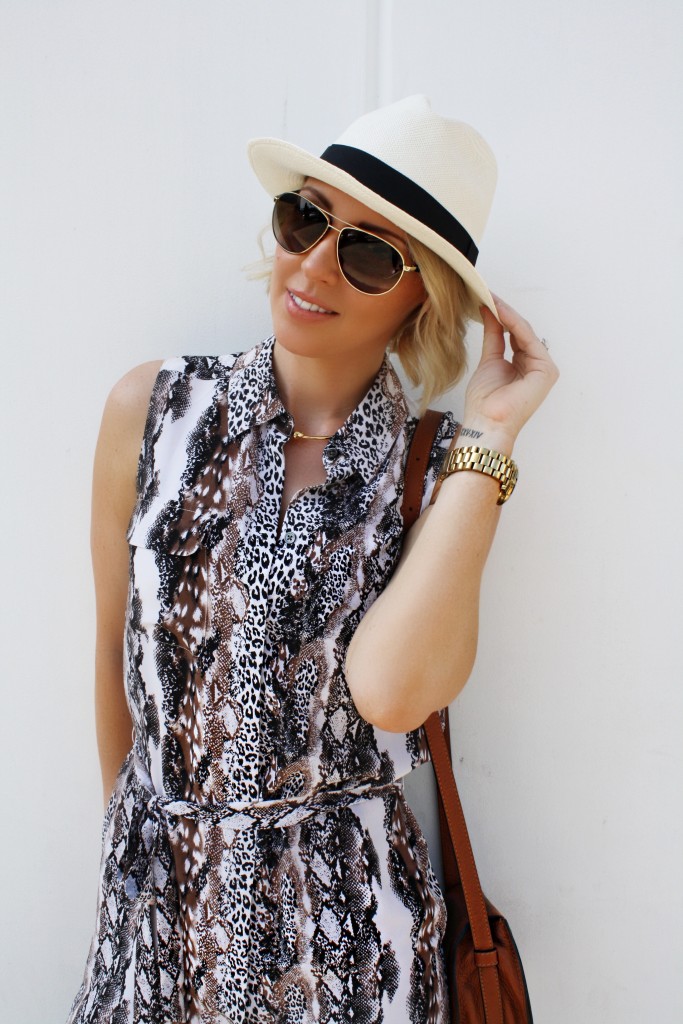 The shirtdress I'm wearing is by Equipment, and I purchased it at Nordstrom. If you aren't familiar with the Equipment brand, they are known for making classic silk button downs in fun colors and prints. The great news is this one is currently 40% off!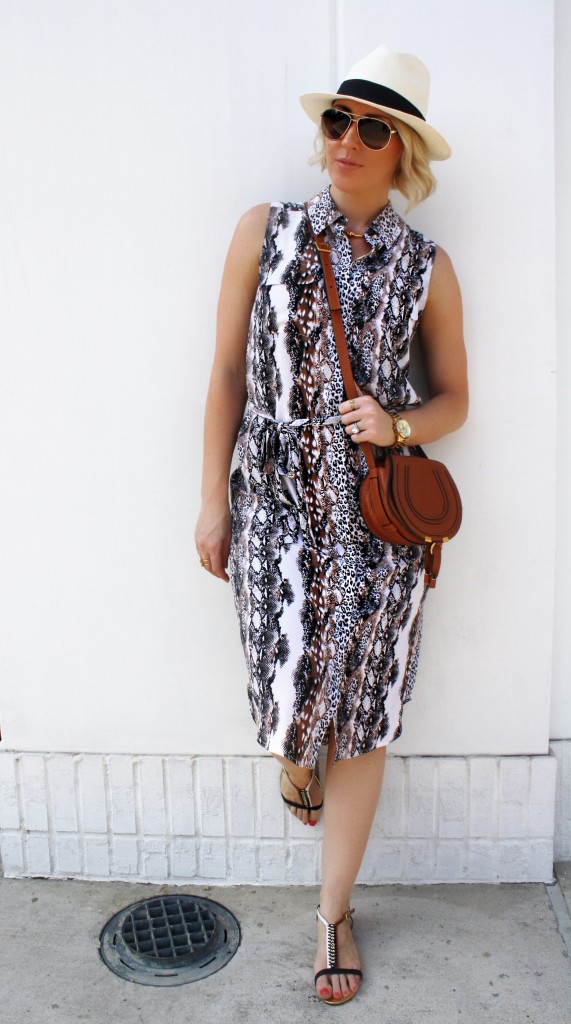 This casual look is great for running errands in this crazy heat. The material of the dress is 100% silk so it is light and airy. I love that it has a belt to cinch in your waistline and give you more shape. Shape can be lost sometimes with shirt dresses.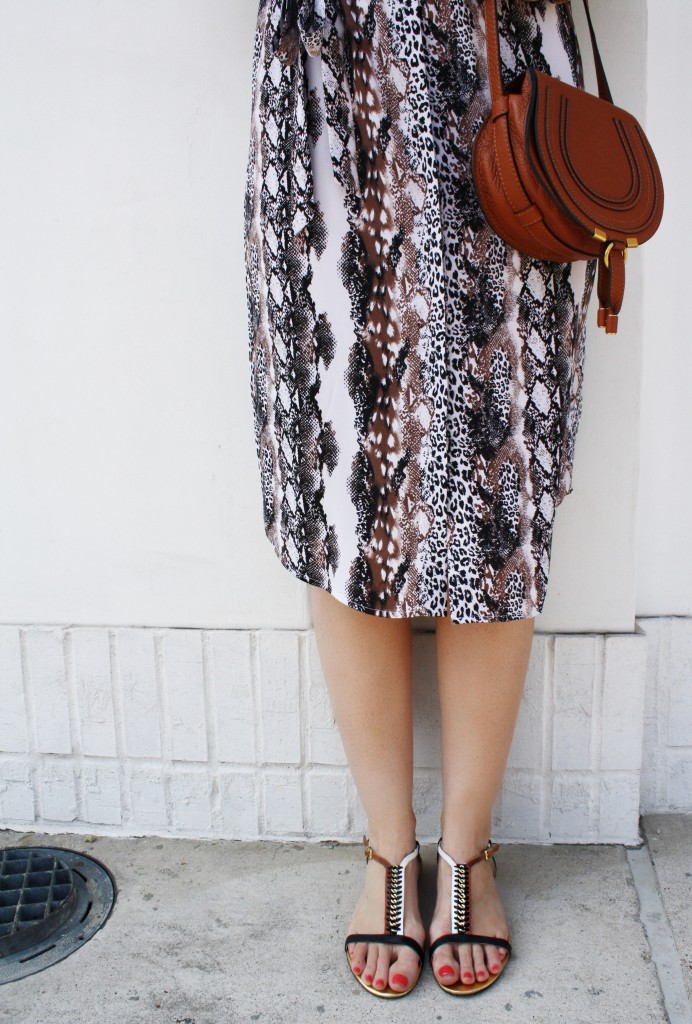 I accessorized with flat sandals and a cross body bag, both of which are my Summer go-to's. My sandals are from Nine West several seasons ago, but I have linked another two tone pair here.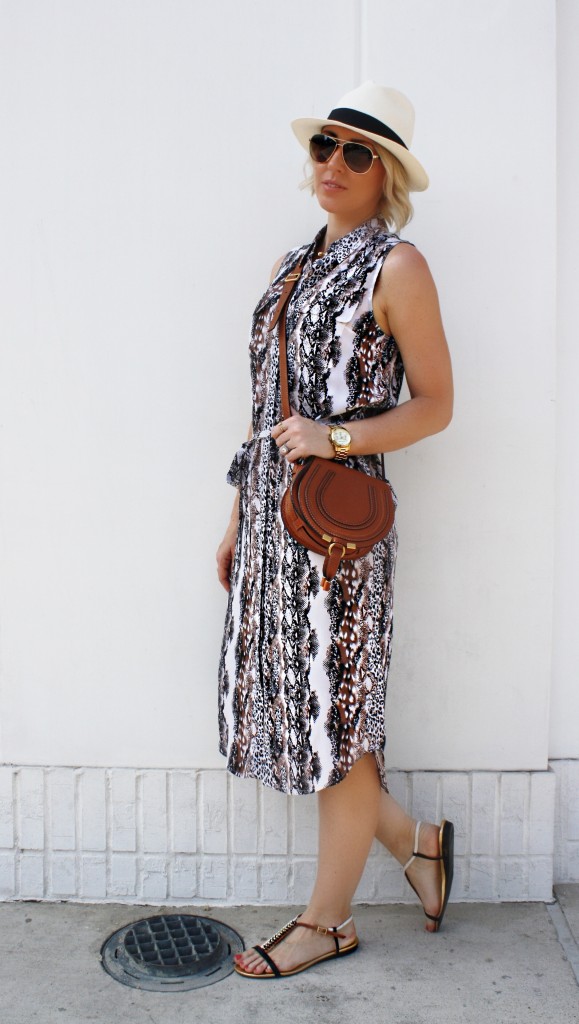 I have mentioned my love for cross body bags before, but this Chloé one has quickly become my Summer favorite. After admiring it for several months, I finally bit the bullet and bought it on a recent trip to New York. I have carried it many times since then so I definitely feel like this was a good investment piece. If you're looking for a similar style at a lower price point I really like this one.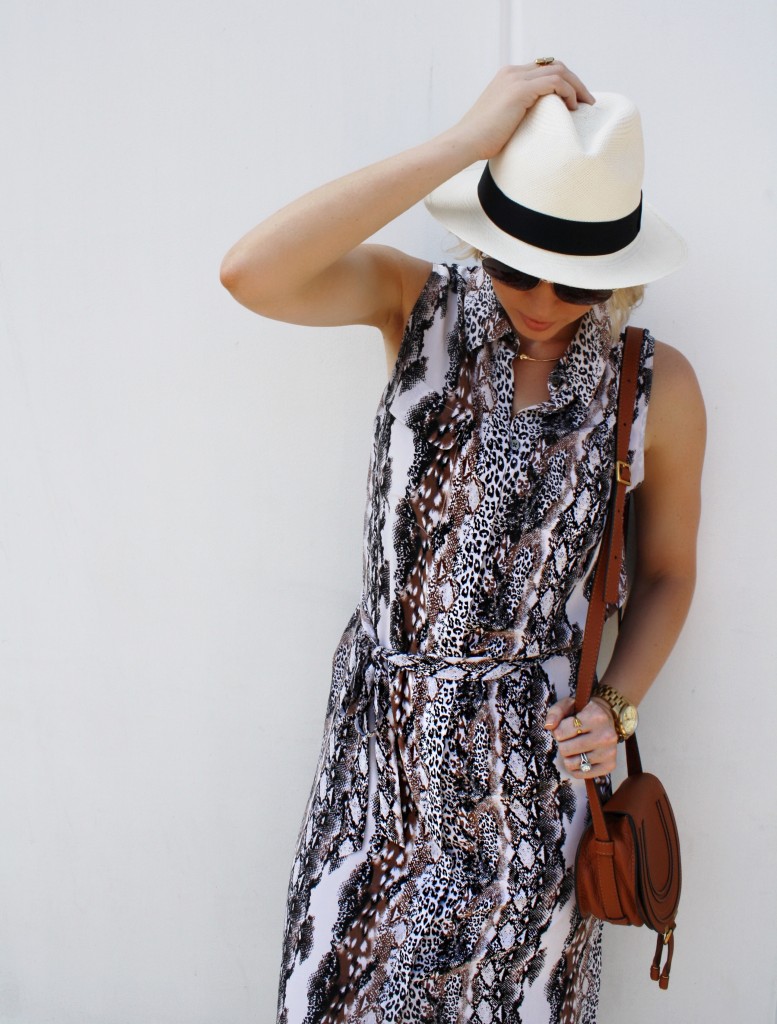 I purchased this Panama hat at J.Crew last Summer and have loved it ever since. It is the perfect accessory for Summer days when it's too hot outside to deal with fixing your hair.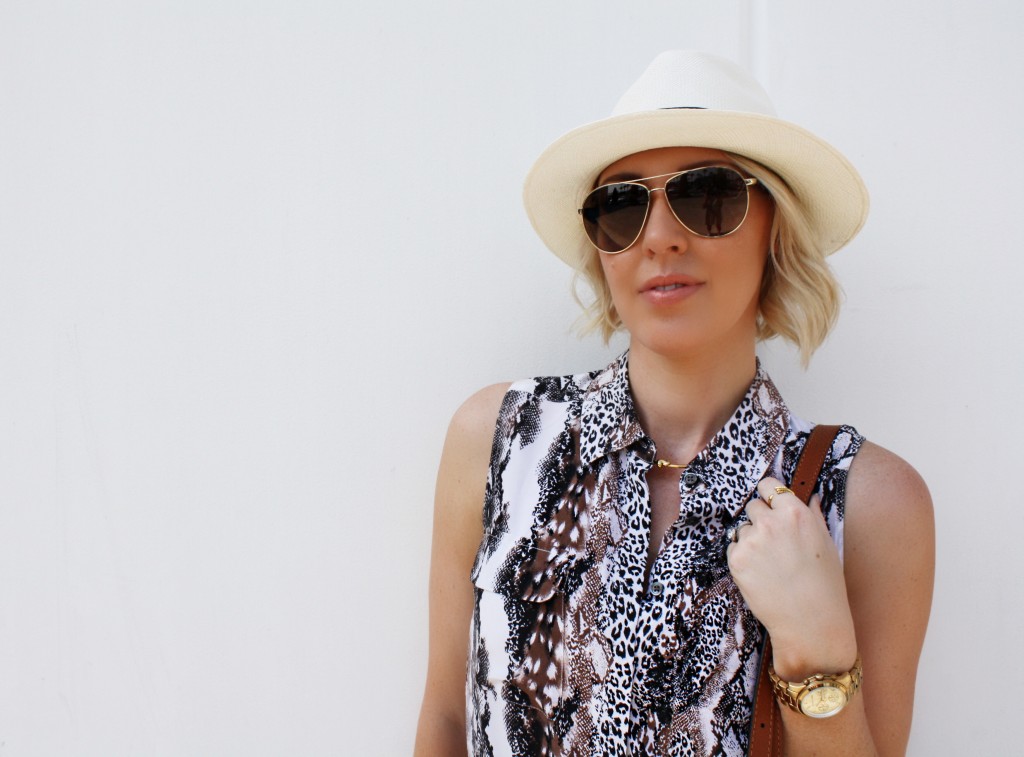 Next week, I will show you how to take this look from day to night. Sometimes re-working our wardrobe can be the most challenging part. We often get stuck inside the box with our clothes and feel like we can only wear a particular item or outfit one way. My goal with this series is to show you how you can wear one piece a number of ways and really maximize your wardrobe.
XO-Natalie
Photography by Linh Nguyen