My husband and I recently took a trip to Anguilla to celebrate my birthday. Spoiled, I know 🙂 For those of you that aren't familiar (I wasn't!), Anguilla is located in the Eastern Carribean, and is one of the islands that makes up the British West Indies. There are several ways to get there, but we flew into St. Maarten and took a ferry to the island of Anguilla. From there, we took a cab to our villa at the Viceroy hotel. It was a long day of travel (about 13 hours total), but as you can see below it was totally worth it.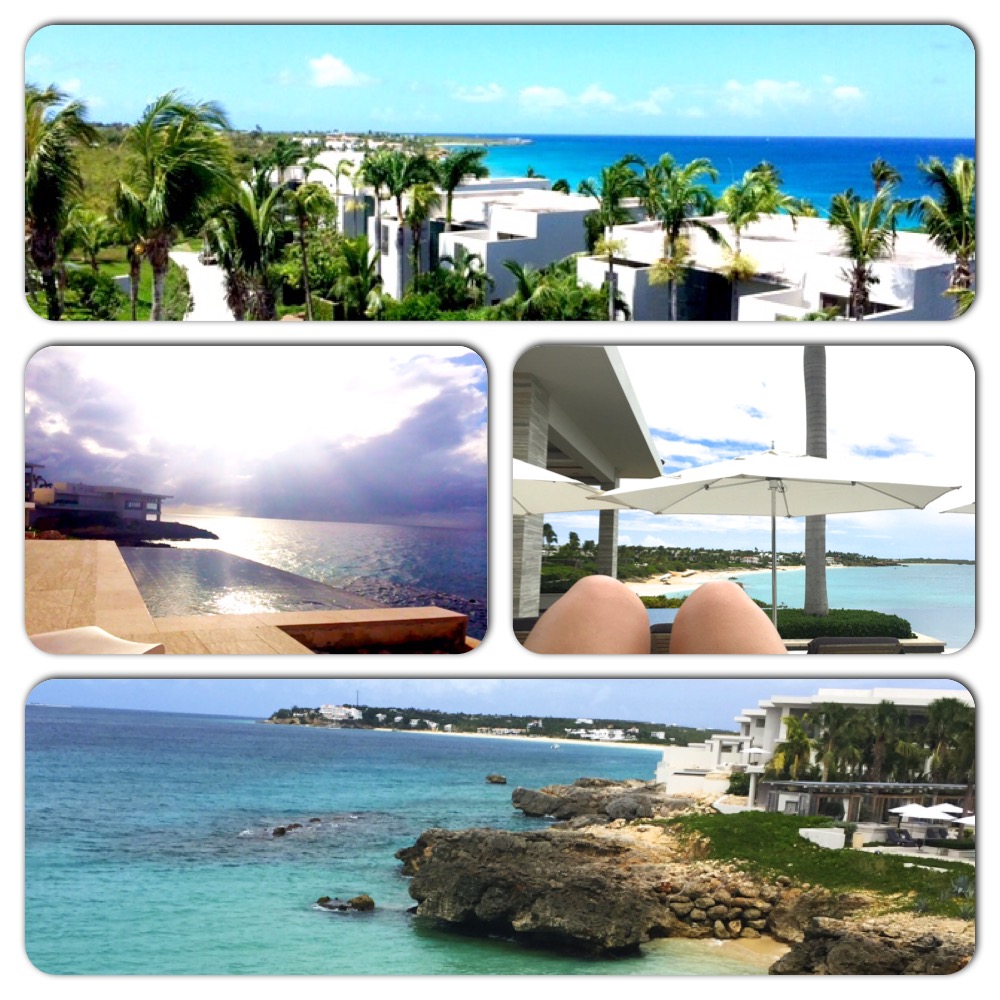 The first night we arrived we decided to stay in and relax instead of going out. It was perfect because we were rested and ready to go the next day. We spent our first full day on the resort at the pool. It was warm and relaxing and exactly what we both needed.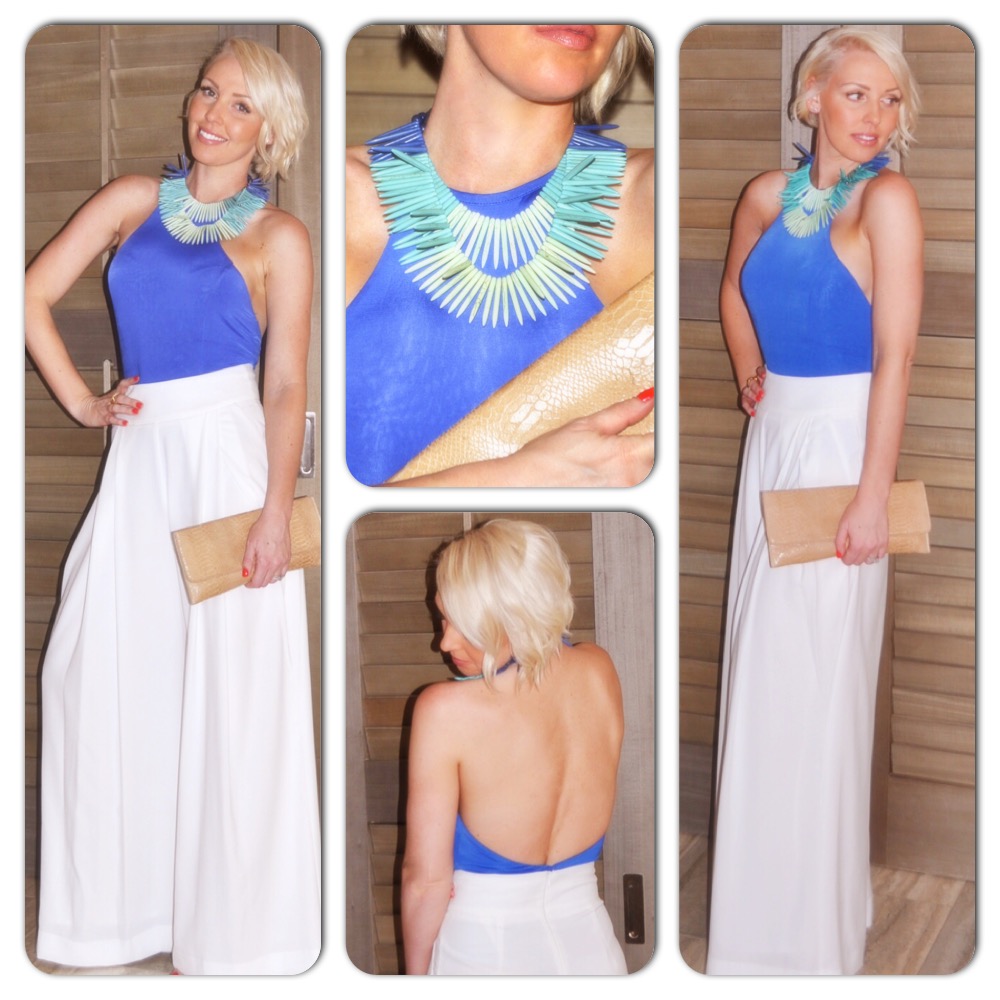 Dinner was at a sushi restaurant on the resort called the "Lounge." It is an open air restaurant with the most amazing view of the ocean. I really loved my outfit that night (above) because it made me feel both sexy and sophisticated. The blue bodysuit and white wide-leg pants are both from Salt Studio Boutique in the River Oaks Shopping Center on West Gray. The necklace that pulled my look together is from Annie Allbritton (also located in the River Oaks Shopping Center). If you are located in Houston, and have not visited this area recently I highly suggest it. There are a lot of great boutiques there, and it's nice to find some good shopping outside of the mall.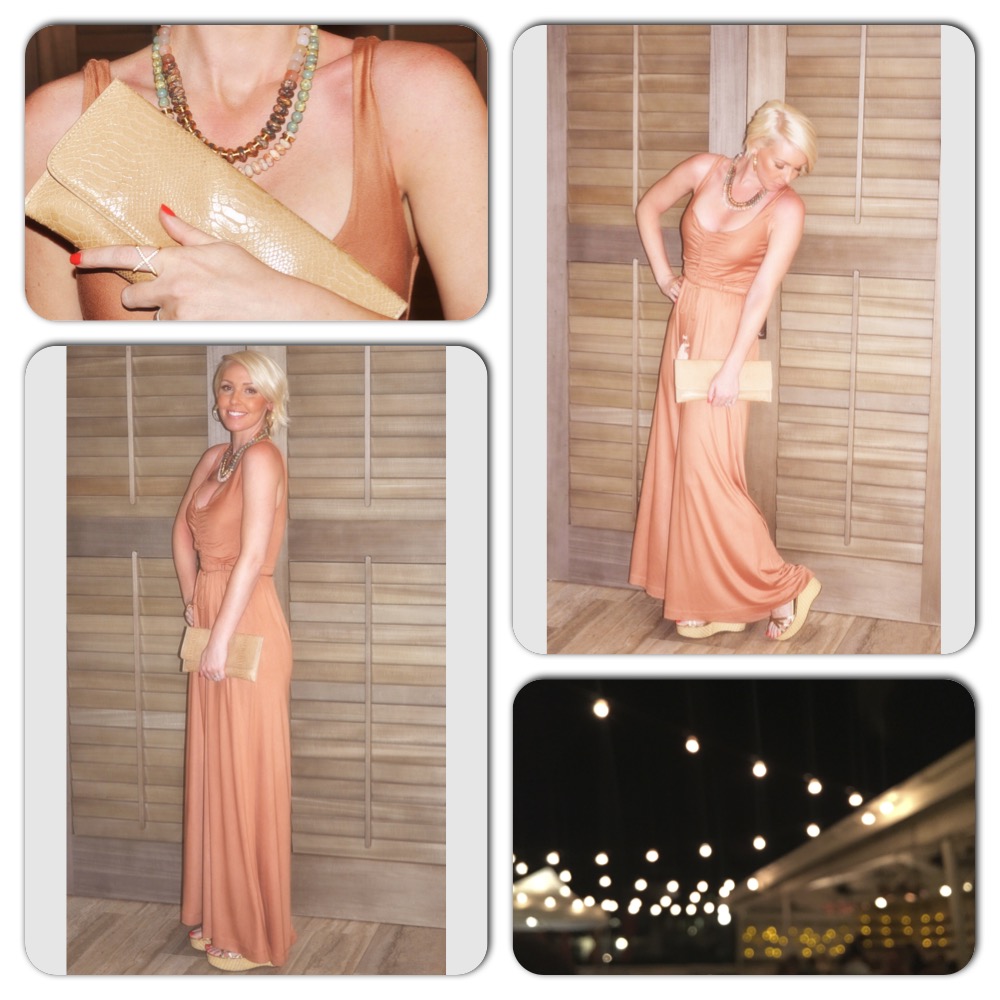 We spent most of the next day on the beach. The nice thing about the Viceroy resort is that you have access to two different beaches so you can change up the scenery just by going to the opposite side of the resort.  We decided to go "off-campus" that evening for dinner and went to a lovely restaurant right on the beach called "Strawhat" that was recommended to us by our concierge. The food was great and the atmosphere was even better with dinner under the starts and festoon lights and live entertainment. The jumpsuit I wore is from H&M several years ago. Jumpsuits are very on trend right now and they're great for travel. Vince Camuto has some great ones available right now at Dillard's. My necklace (again the piece that pulled my whole outfit together-do not underestimate the power of good accessories!) is from Anthropologie.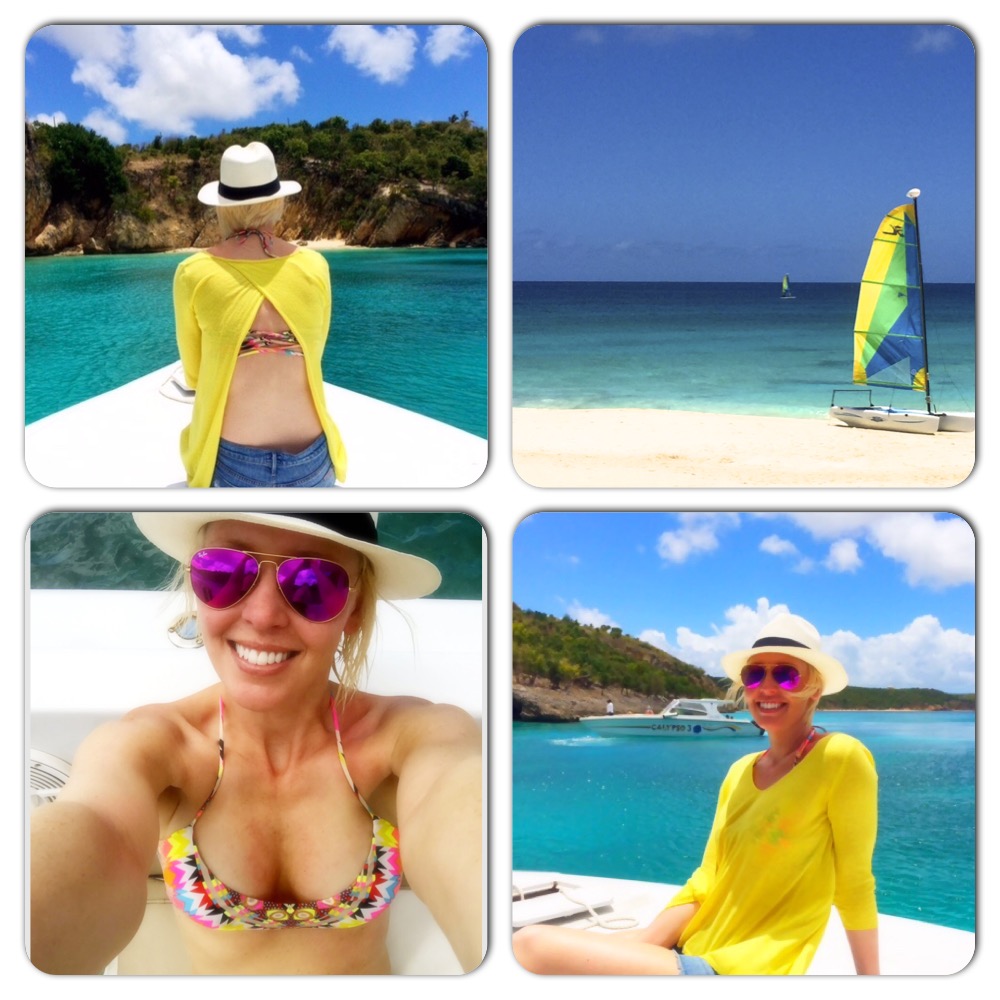 My husband and I both really wanted this vacation to be as relaxing as possible so we didn't plan a ton of activities. Midway through our trip, we charted a boat with a local company called "Calypso" that gave us a tour around the perimeter of the island. We did some snorkeling, ate lunch on a small island, and did a little fishing. It was such a great day. My swimsuit top is by one of my favorite swimwear designers, Mara Hoffman (you may recognize her as one of my "favorites" from New York Fashion Week on my first blog post). I love the vibrant colors and the print, but my favorite part is the back (see photo-top, left).  My hat is from J. Crew (one of my favorites), my denim shorts are Hudson, and my sunglasses are Ray-ban.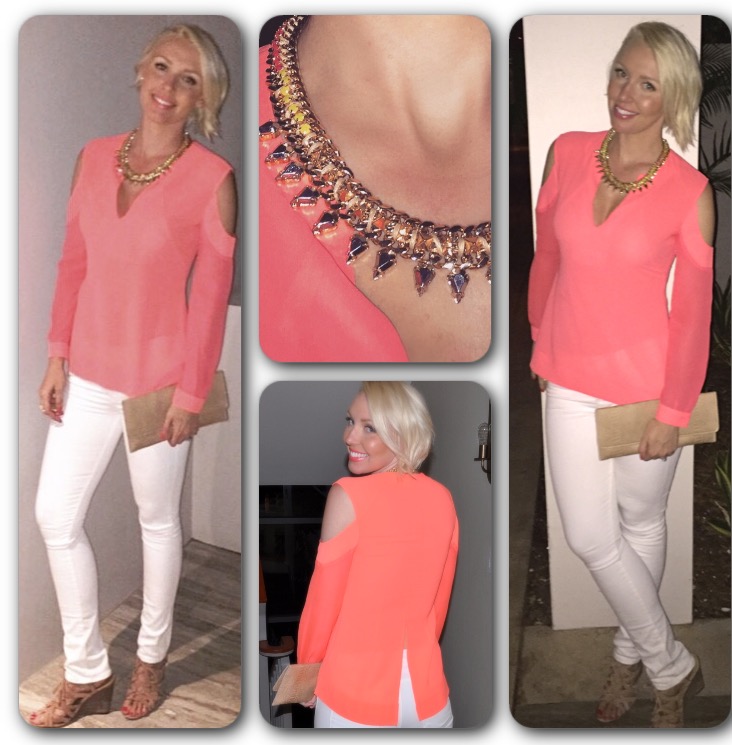 If you ever get the opportunity to visit this island, I highly recommend having dinner at Blanchard's. That was hands down one of the best meals we had on the island, and the owner's have a neat story.  There is also have a more casual lunch spot called Blanchard's Shack. We didn't try it but heard from other's that the lobster rolls were amazing! My outfit for this evening was another fav. The top I'm wearing is another gem from Salt Studio Boutique, and my white skinny jeans are J Brand from Nordstrom. The statement necklace I'm wearing (see a pattern? 😉 ) is last Summer from BCBG. If you are looking for a good statement accessory definitely check out BCBG. Some of my most bold and favorite accessories have been purchased from there.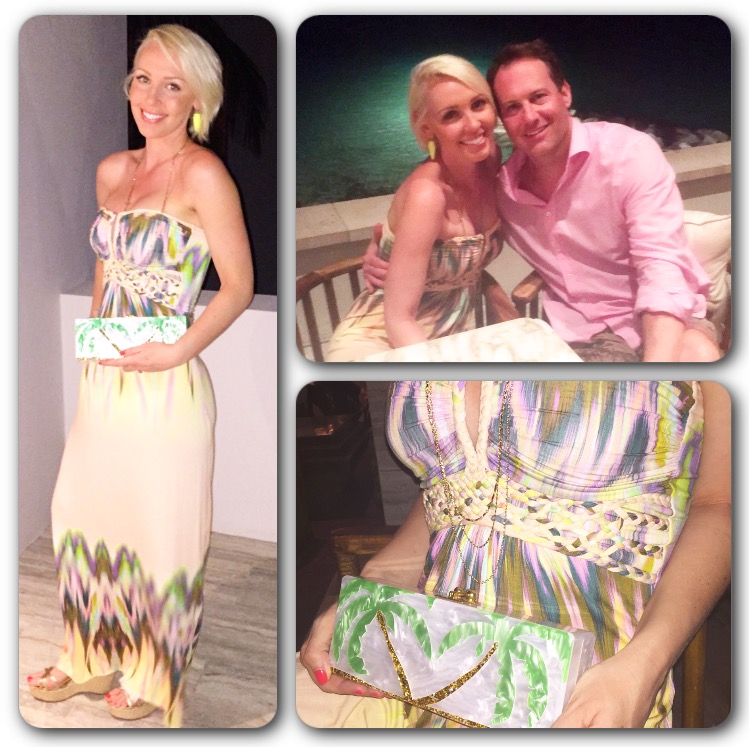 Our last dinner on the island was at a fine dining restaurant on the resort called Coba. It was probably our most fun night there because not only was our dinner amazing, but the live music was unbelievably good. My outfit that night was very island chic, with a cool, comfy maxi dress and platform wedges. My dress is from Nordstrom (last Summer), my earrings are Kendra Scott, and my clutch is Edie Parker (birthday gift from my hubby).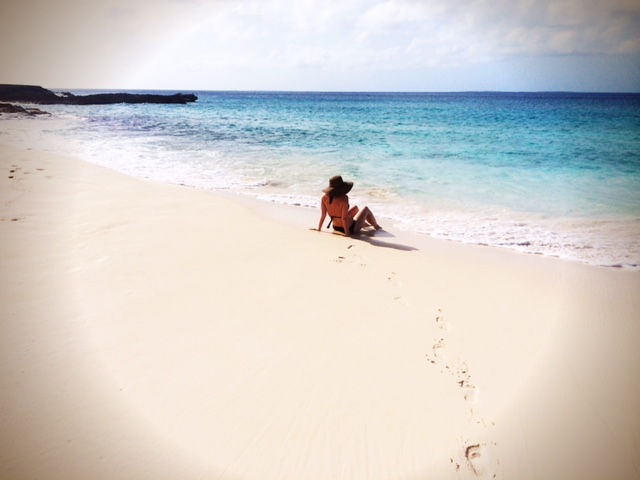 Anguilla was truly an amazing place to visit, and it was really hard to leave. I'm grateful to have had the opportunity to visit such a beautiful island, and it is a trip that I will always look back on with great memories. "Life is Always Better at the Beach."-unknown
XO-Natalie