Happy Thursday! Today's look is all about the accessories. I put together separate neutrals and then pulled them all together with my clutch.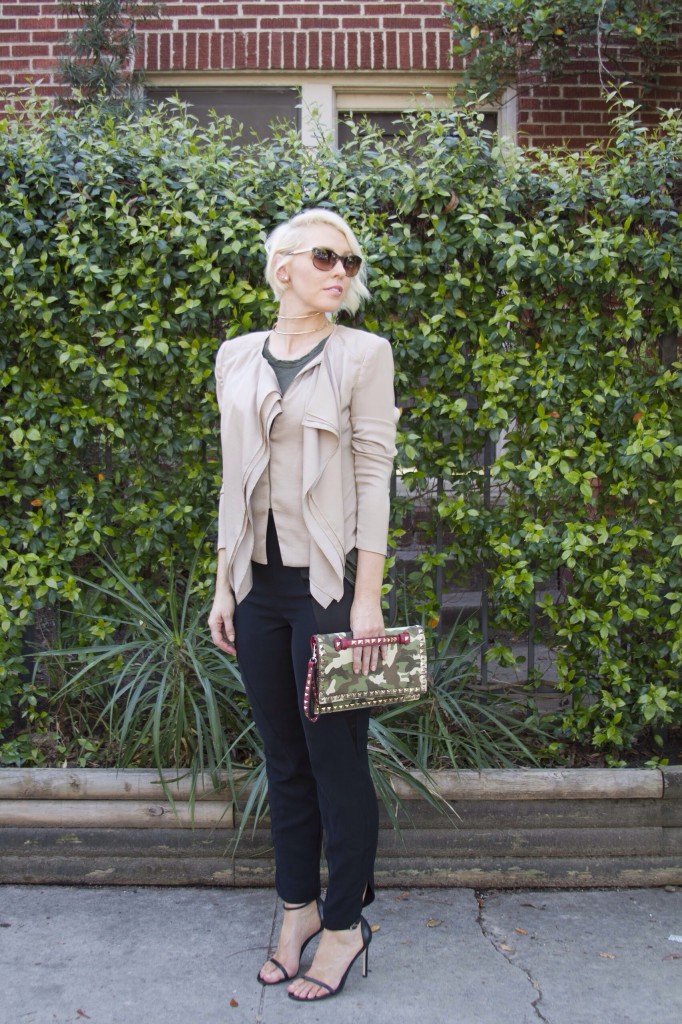 My jacket is from BCBG, and I have to say it is one of my favorites. It is comfortable, yet gives me the structure I love from a blazer. I typically steer away from the color beige because it tends to wash me out. This jacket is a layering piece, however,  so I make sure that I pair it with more complimentary colors. I found a similar style on sale for 60% off on BCBG.com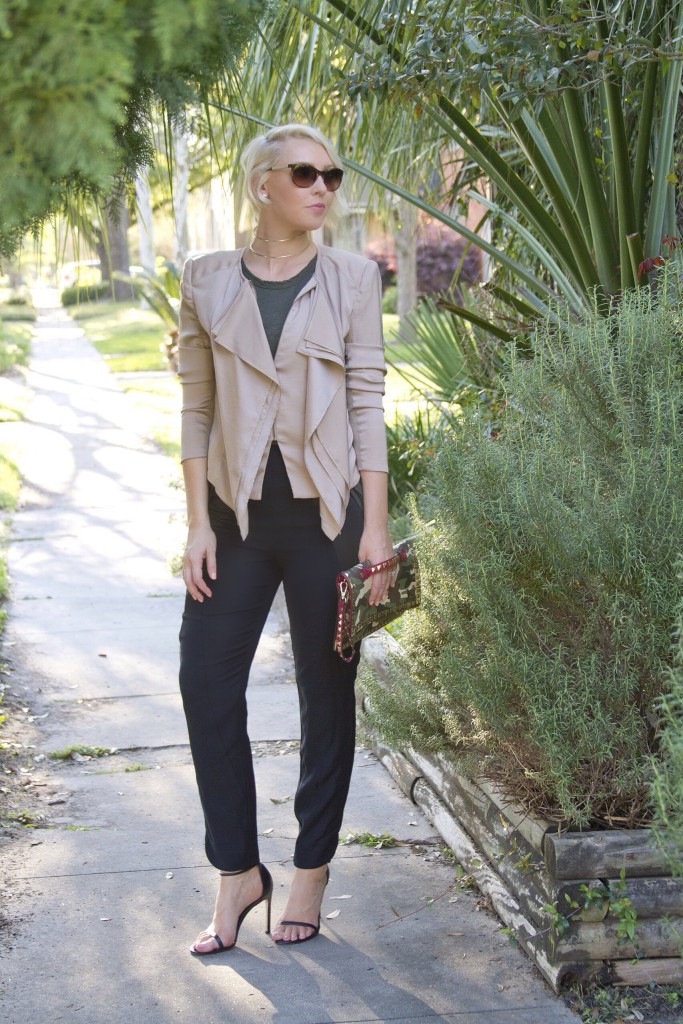 The olive green tank I'm wearing is by Wilt, and I purchased it from KB Kasuals. Wilt is one of my favorite tank and t-shirt brands. The fabric is 100% cotton so they are lightweight and perfect for Summer.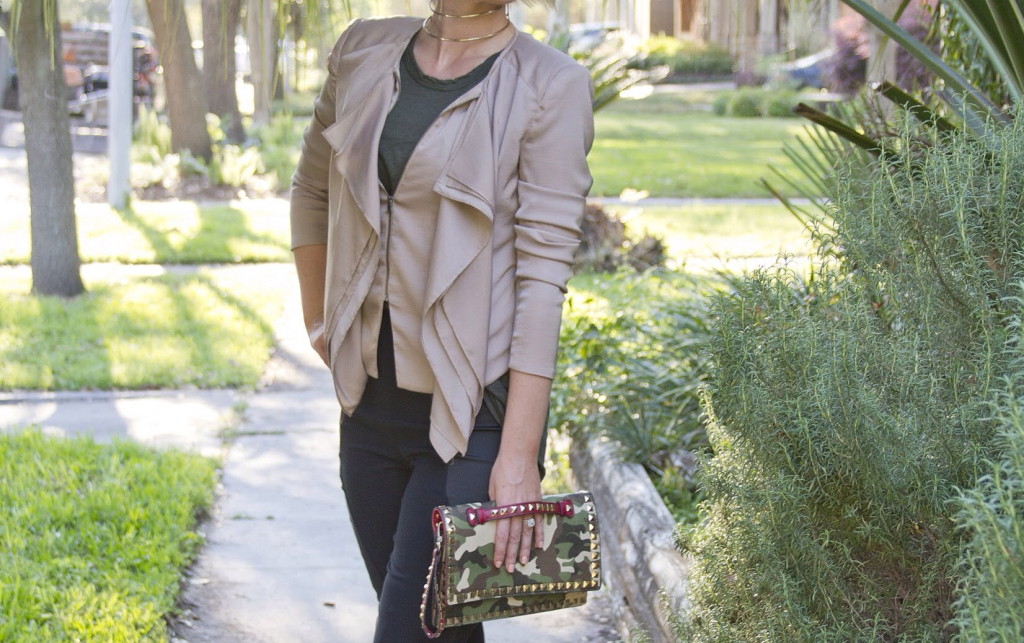 My pants were a sale find at Bebe. They are a high waisted, slim leg, and I love the slit detail at the ankle. You can find a similar style from BCBG available now. My shoes are the ever so popular Nudist sandal by Stuart Weitzman.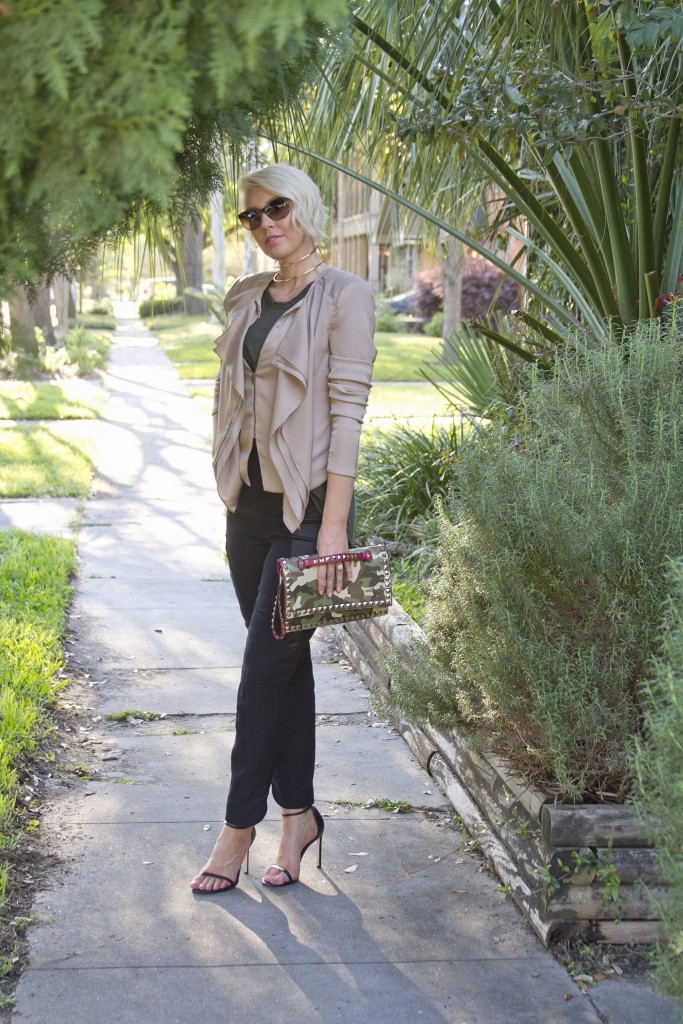 The necklace I'm wearing is from H&M and was less that $10! H&M, Forever 21, etc., often have great accessories. Take your time looking at them and choose wisely. There is a big difference between buying something that is cheap in price and buying something that looks cheap. My Valentino inspired clutch was a great find from an Austin boutique called The Garden Room. I loved adding the masculine camo touch to an otherwise feminine outfit.
On a side note-I would like to take a second to discuss the difference between a designer inspired item and a replica (fake). The clutch I'm carrying looks very much like a camo clutch from the Valentino "Rock Stud" collection, however, it does not carry the name "Valentino." If there was a logo on the bag (either on a tag or a metal plate) then it would be considered a replica. I do not support or condone the use of either (to each his own), but I wanted to share this information in case any of you have ever wondered about the difference.
Here is a visual example of each:
Designer Inspired
Replica
Louis Vuitton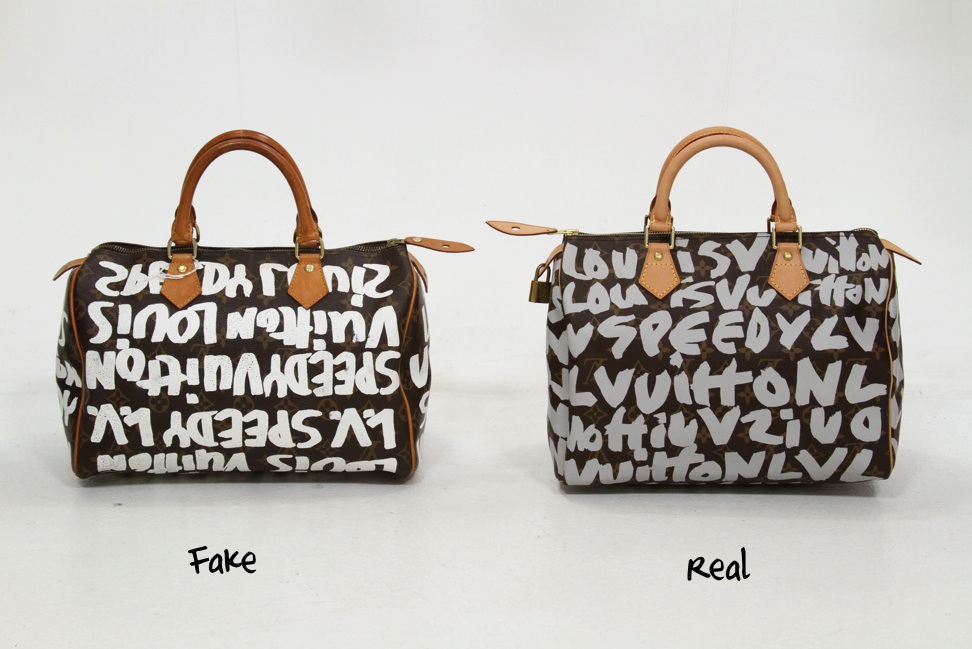 For more information on designer inspired vs. replica click here.
XO-Natalie
Photography by Hayley Jackson (www.hayleyjacksonphotography.com)