Leather is a trend that is here to stay, and the best part is we're wearing it year round. I realize this can be difficult in the South where the temperatures are often unbearable, but it's definitely still possible. My advice for wearing leather in the Spring/Summer is to wear it in shorts or a skirt so that your legs can still breathe.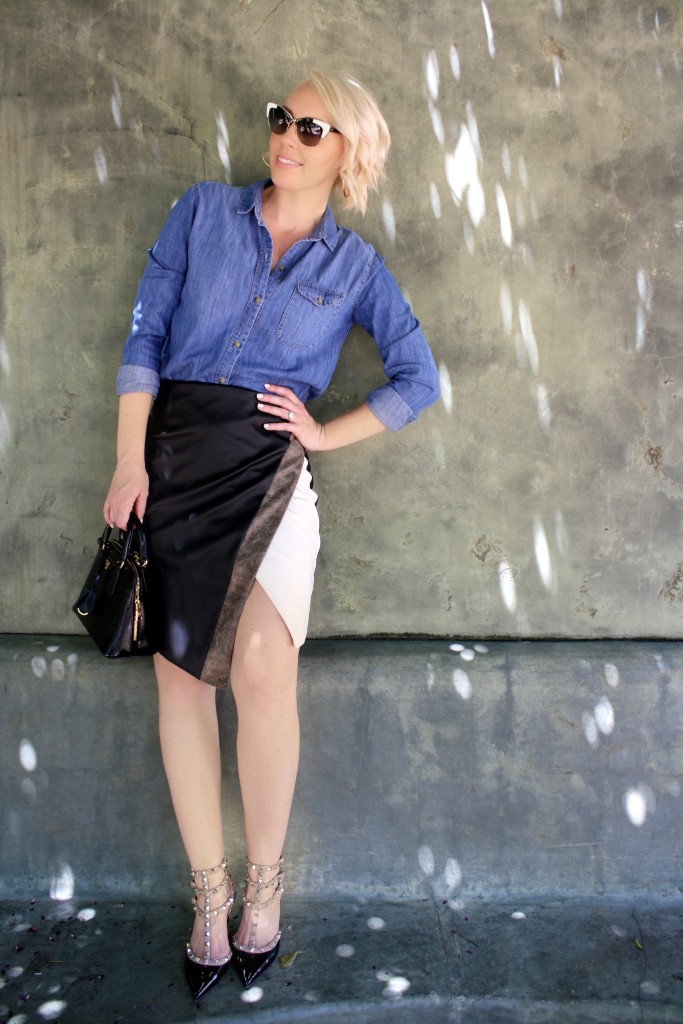 This faux leather skirt from Annie Allbritton is the perfect Summer piece. Because the leather is faux, the material is more lightweight than a traditional leather skirt would be. I love that it's high waisted, and the color blocking is super flattering.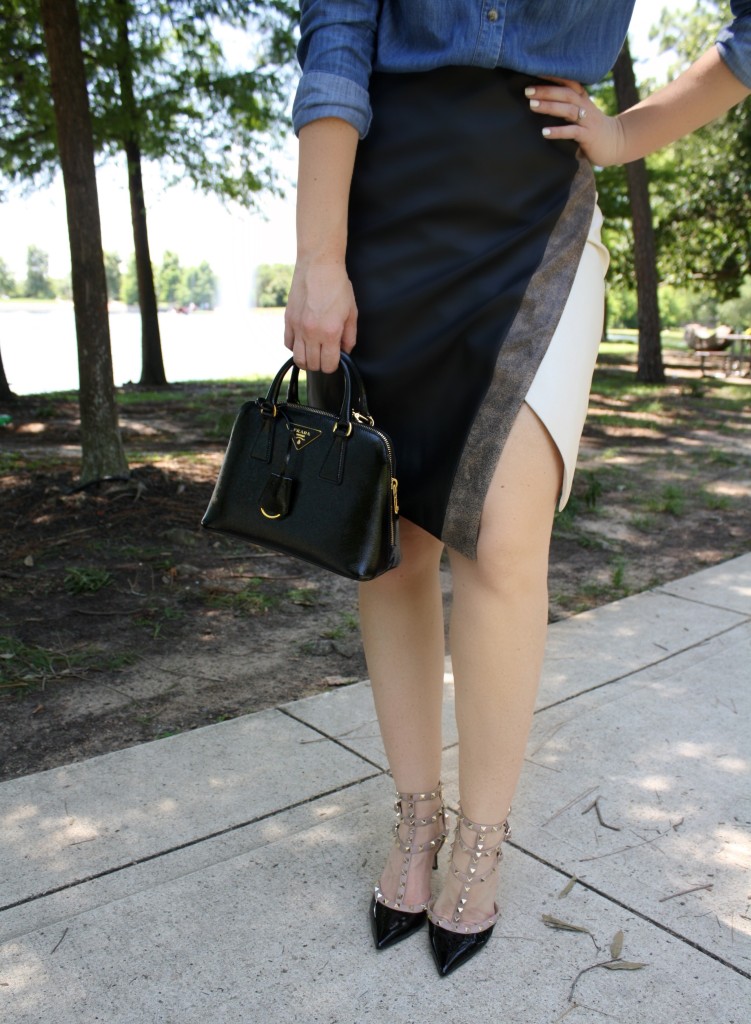 Pairing a Chambray shirt with a leather skirt definitely dresses it down a bit and makes the look more "Dressy Casual." If you don't own a chambray shirt, you need one! They are super versatile and can be worn with skirts, shorts, colored or white jeans, etc. Mine is from Urban Outfitters, but I also love this one from Anthropologie.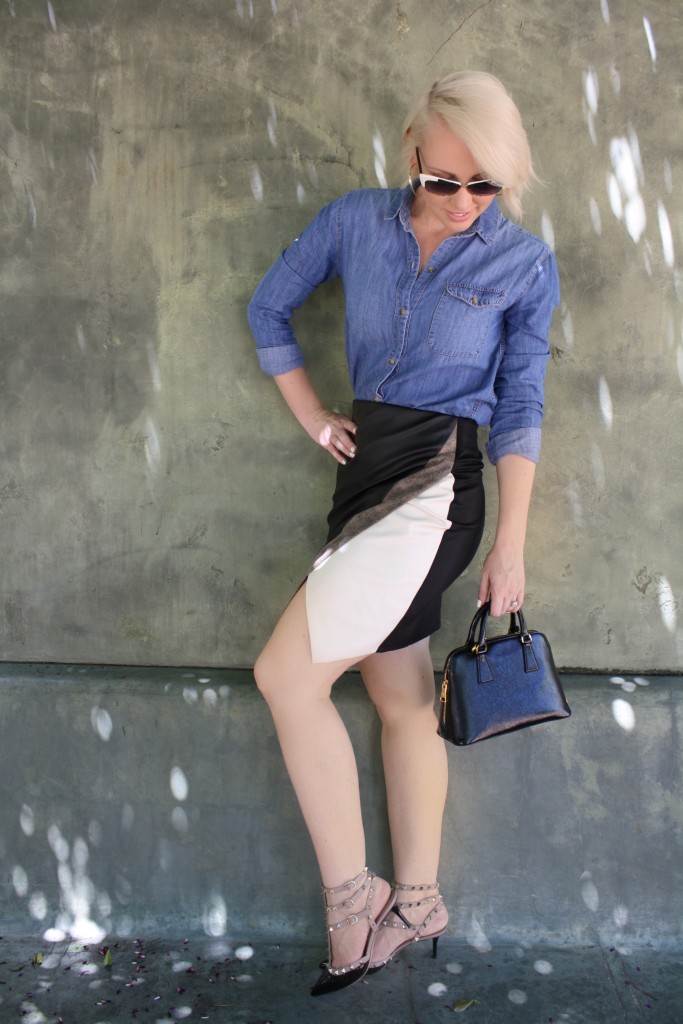 The accessories are a fun part of this look. My shoes are Valentino "Rockstuds," and I love that they are a kitten heel. A shorter heel translates well from day to evening. I found a similar style from Aldo here, and they're currently on sale for $40!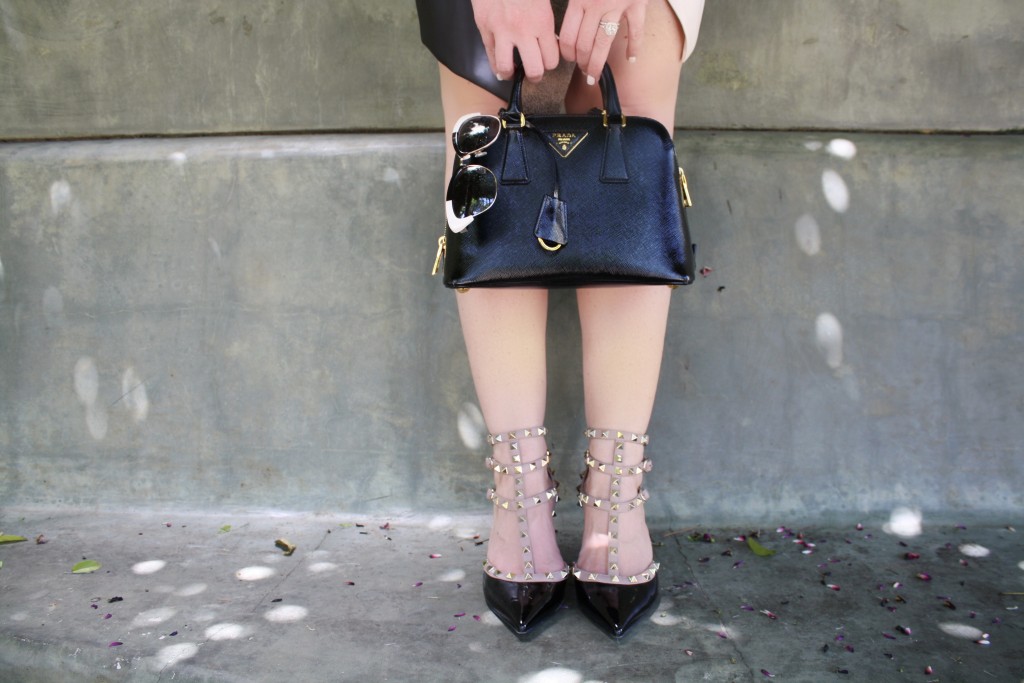 My handbag is Prada, and my sunglasses are Kate Spade. My favorite part of this bag is the strap that converts it into a cross body bag. Without the strap it looks slightly more formal, and by adding the strap it instantly becomes more casual. Kate Spade makes a similar style at a lesser price point that you can find here.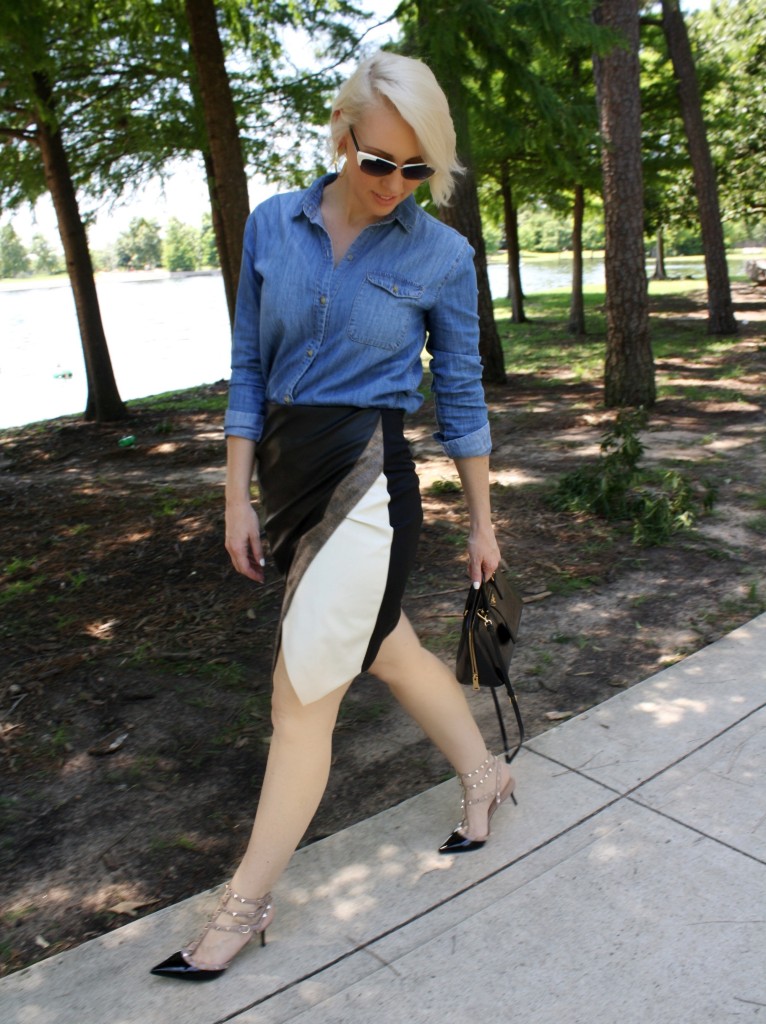 If you haven't had the chance to visit Annie Allbritton in the River Oaks Shopping Center (2015-A West Gray Street Houston, TX 77019), I highly recommend you stop by. Annie sources most of her clothing from LA so the pieces are unique and moderately priced. Not only does she have super cute clothing that transitions from day to night, but she also has incredible accessories. If you don't live in the Houston area, you can purchase online at www.annieallbritton.com.
XO-Natalie
Photography by Linh Nguyen