Confession: I have jumped on the crop top train, and you will be seeing more of them in future blog posts. In my opinion, there is a right way and a wrong way to wear them. I prefer to wear mine with a high waisted skirt so only an inch or two of skin is showing. There's something both sexy and sophisticated about this look.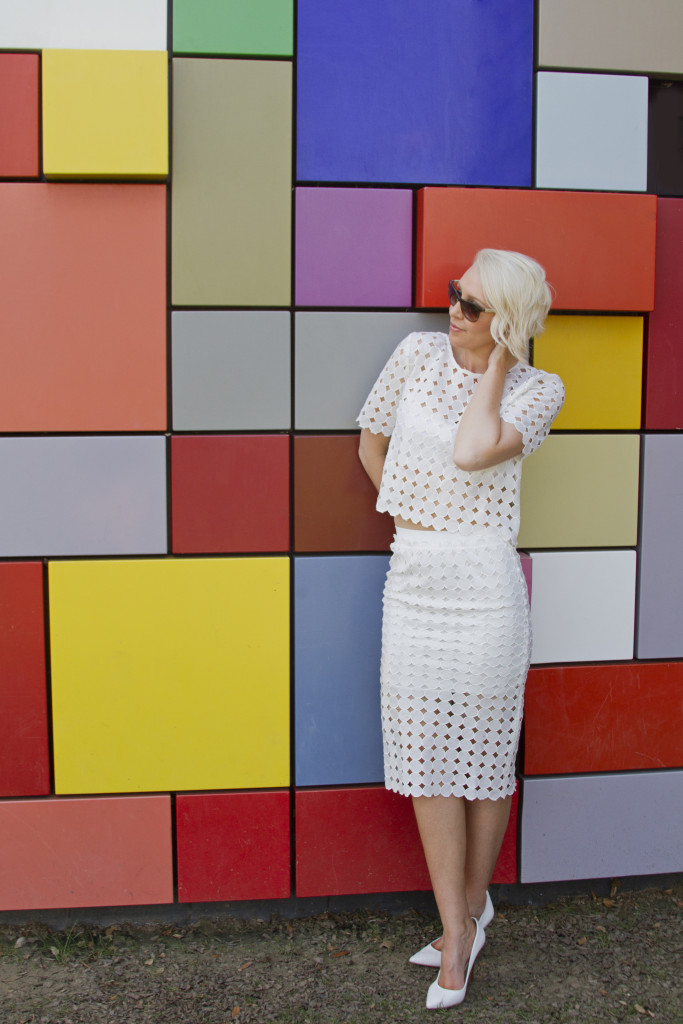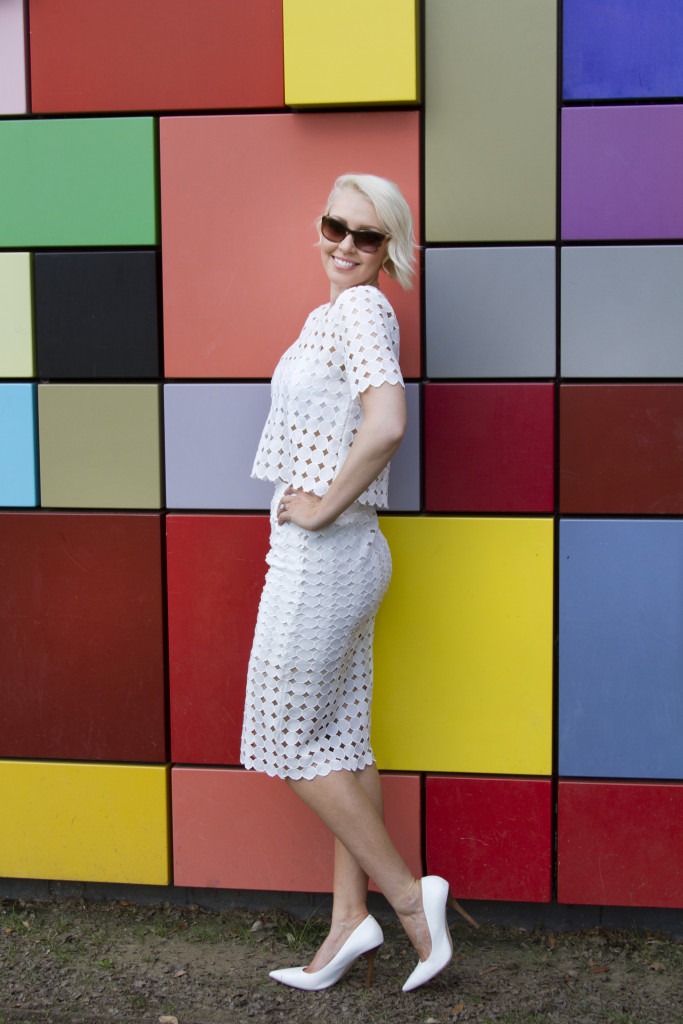 I understand they're not for everyone which is why I LOVE this two piece from Repeat Couture. I chose to wear mine with a cami bra to emphasize the crop top look, but if you're not into this trend you can simply pair it with a white camisole. A camisole provides the same chic look, but with a little more coverage.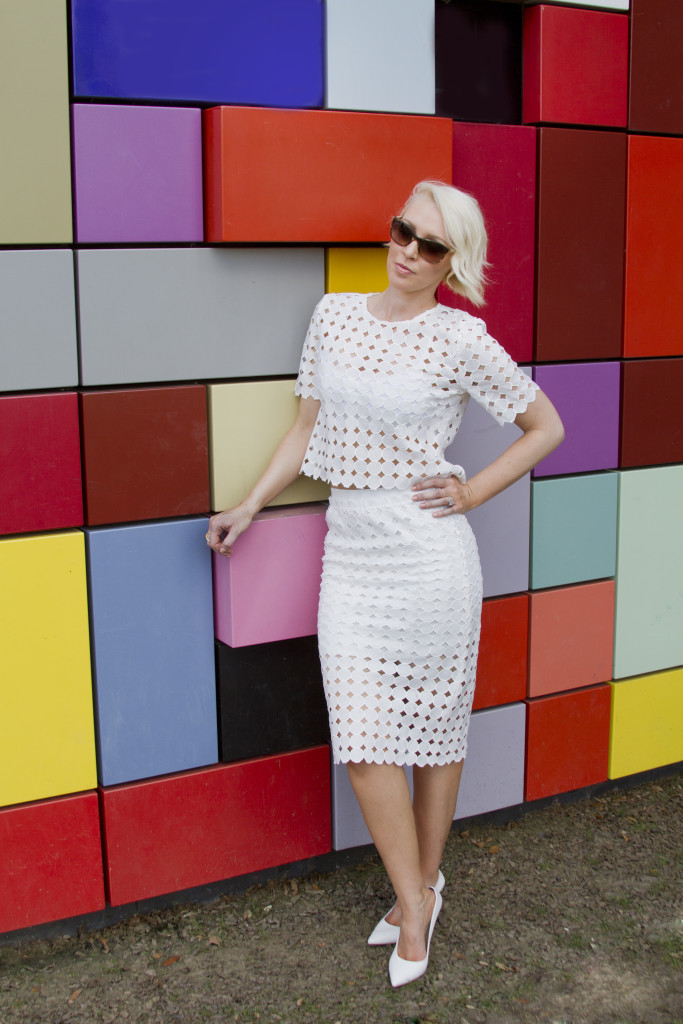 A pencil skirt silhouette says "I'm sophisticated," but the peekaboo fabric in this one says "I'm sophisticated and a little sassy."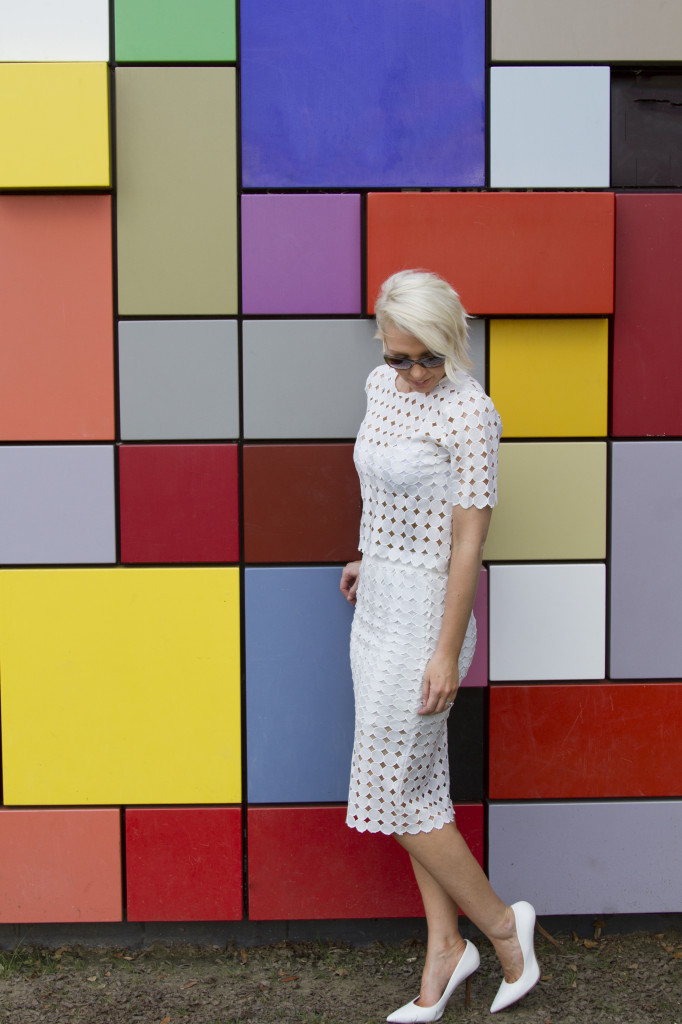 I chose a white pump with this look because I really like the all white trend we're seeing right now. The monochromatic look is very clean and chic. You could also pair this look with nude, black, or add a pop of color.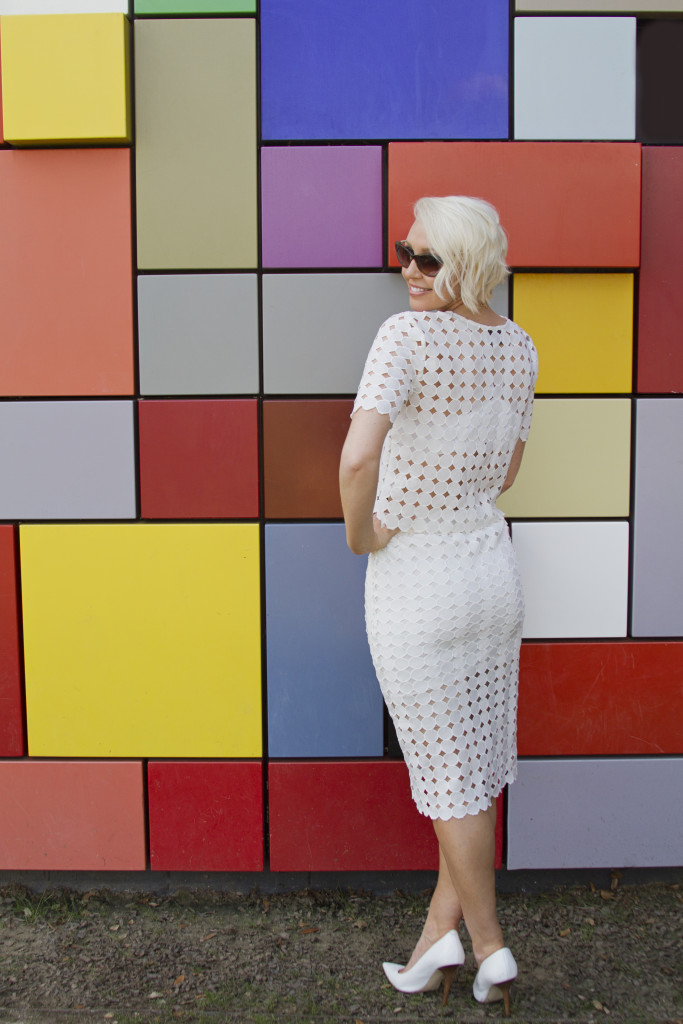 While I love the look of this set together, you can also style each piece separately to achieve a completely different look. Pair the skirt with a chambray shirt and cute wedges to make it more casual, or wear the top with a camisole, slacks, and a jacket to make it more office appropriate.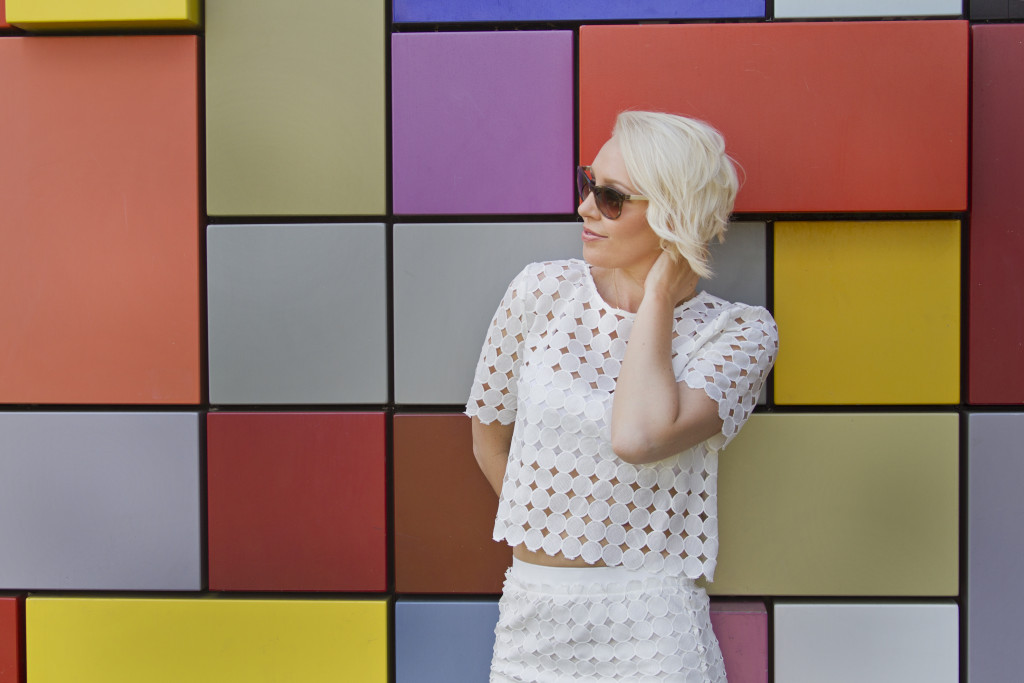 Repeat Couture is a high-end designer consignment shop owned by the lovely Ashley Zarr. In addition to consignment, Ashley has recently started offering retail pieces. The set that I am wearing currently sells for $68 (top) and $78 (skirt). You can shop her amazing selections by following her on Facebook and Instagram.
XO-Natalie
Photography by Hayley Jackson (www.hayleyjacksonphotography.com)