I will be the first to admit that I've been hot and cold about the Culottes trend. We all remember them and probably wore the heck out of them…I know I did! I was hesitant to go there again, I mean has it really already been 10+ years since they were so popular? It seems like yesterday! The tailoring and structure of the new style is what made me reconsider.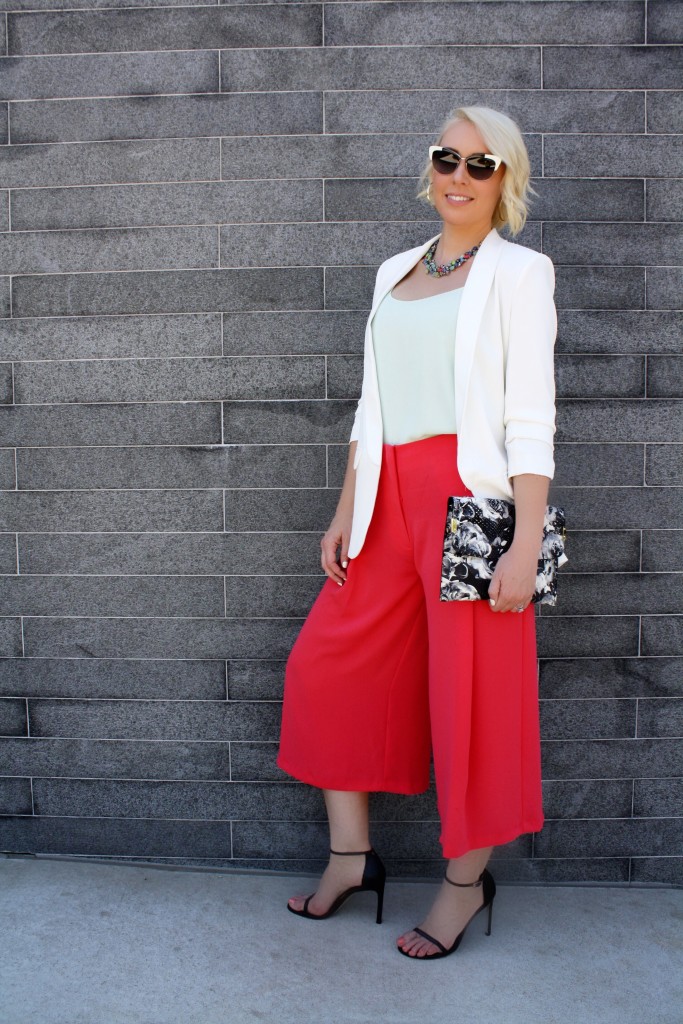 I found this pair of culottes at Zara and fell in love! They are super comfortable, look chic when worn with heels, and the color is so bright and cheery. I knew this was a trendy item that I did not want to spend a lot of money on because, honestly, how long will it last? I bought them at regular price which was $49.90 but they are now on sale for $19.99! The sizing is limited online, but you may be able to find additional sizes in store.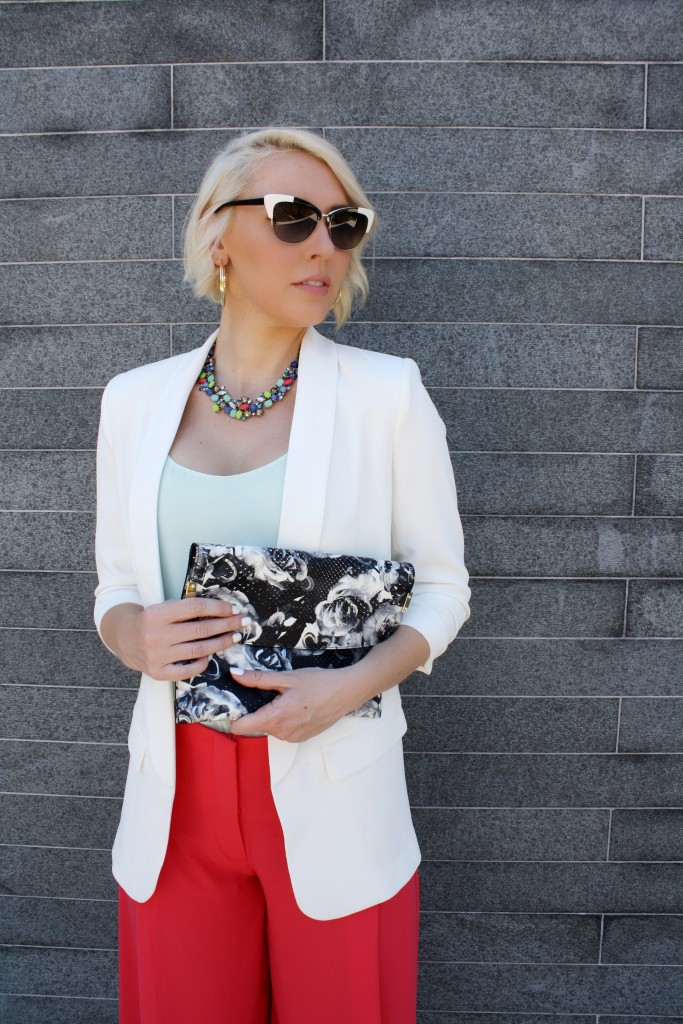 I paired my culottes with a blazer from Zara to keep the look structured. This is one of my favorite purchases of the season. A white, lightweight boyfriend blazer. This is a great basic for everyone's closet. You can wear it with dresses or skirts for the office or pair it with jeans for the weekend. I couldn't find this exact one online (you may be able to still purchase in-store), but I found a similar style here.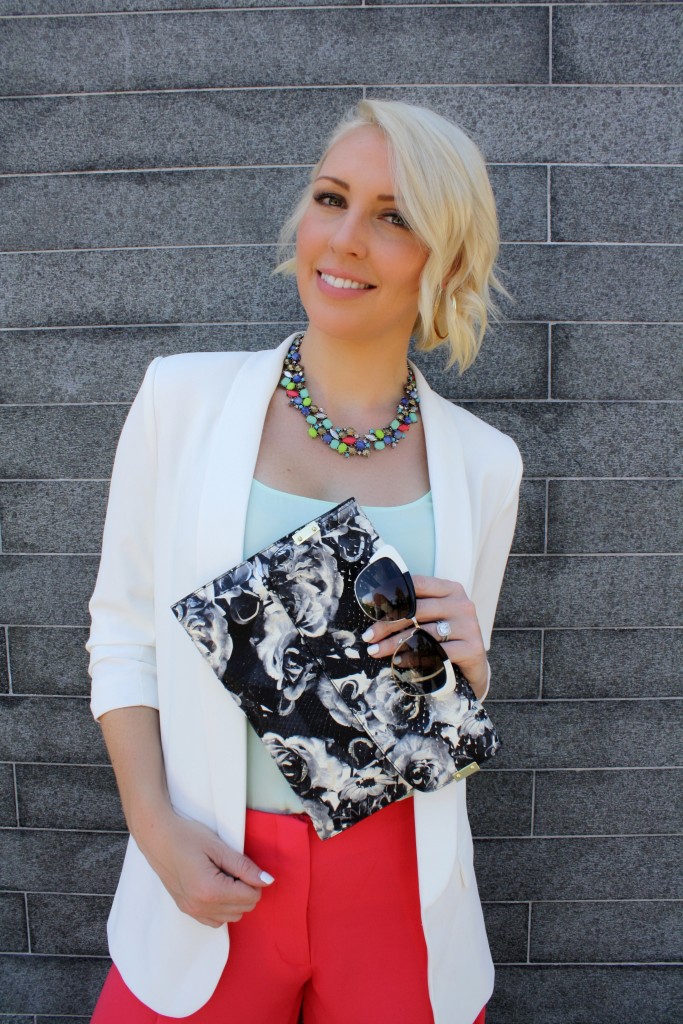 I've said it before and I'll say it again, accessories are key. I put 3 unique colors together (white, mint, and coral) and brought them all together with my necklace. The mint colored top I'm wearing is from White House Black Market. They only have this exact one left in petite sizes, but if that doesn't work for you,  I've linked a similar style here. My necklace is from Zara (the one I'm wearing isn't available online but may be available in stores. I shared a link to their accessories because they have a great variety of necklaces and most are on sale), sunglasses from Kate Spade, and bag from Stuart Weitzman (similar style here).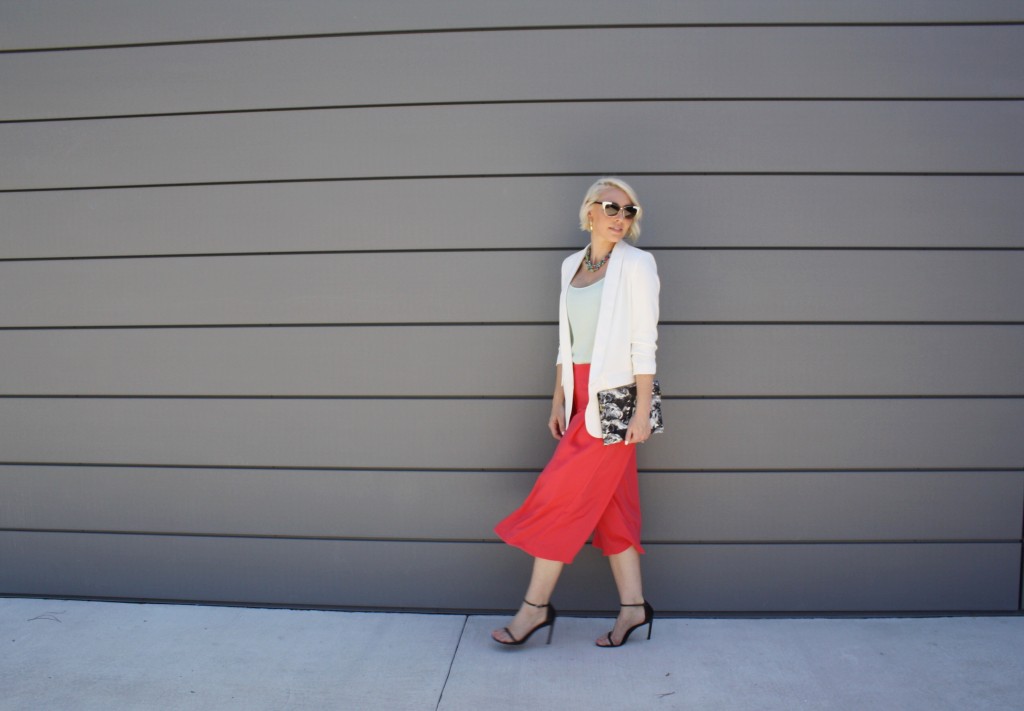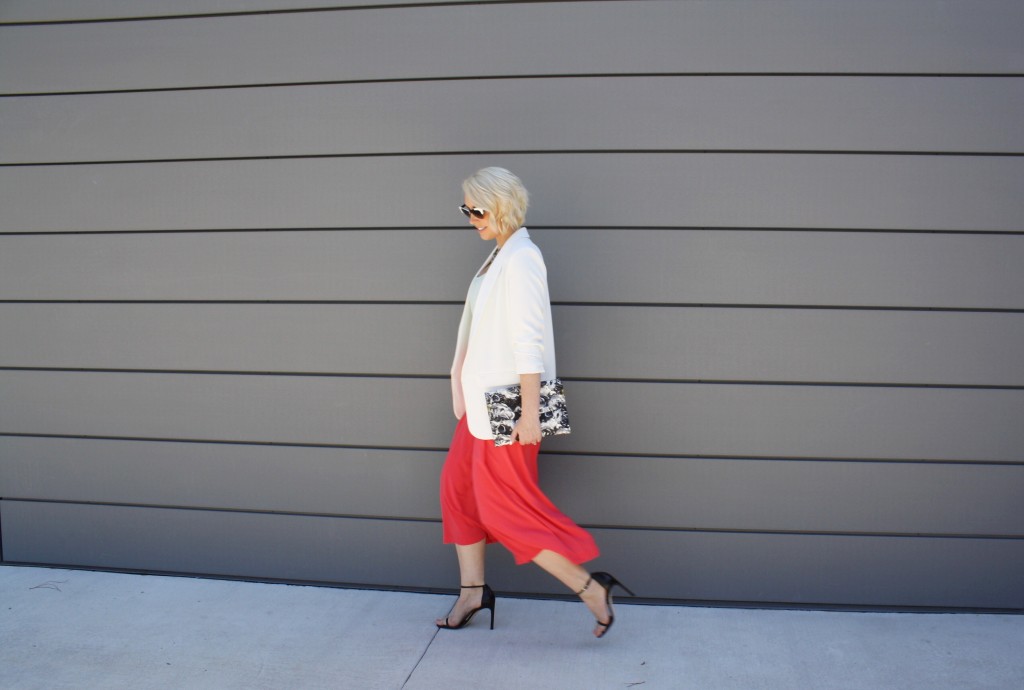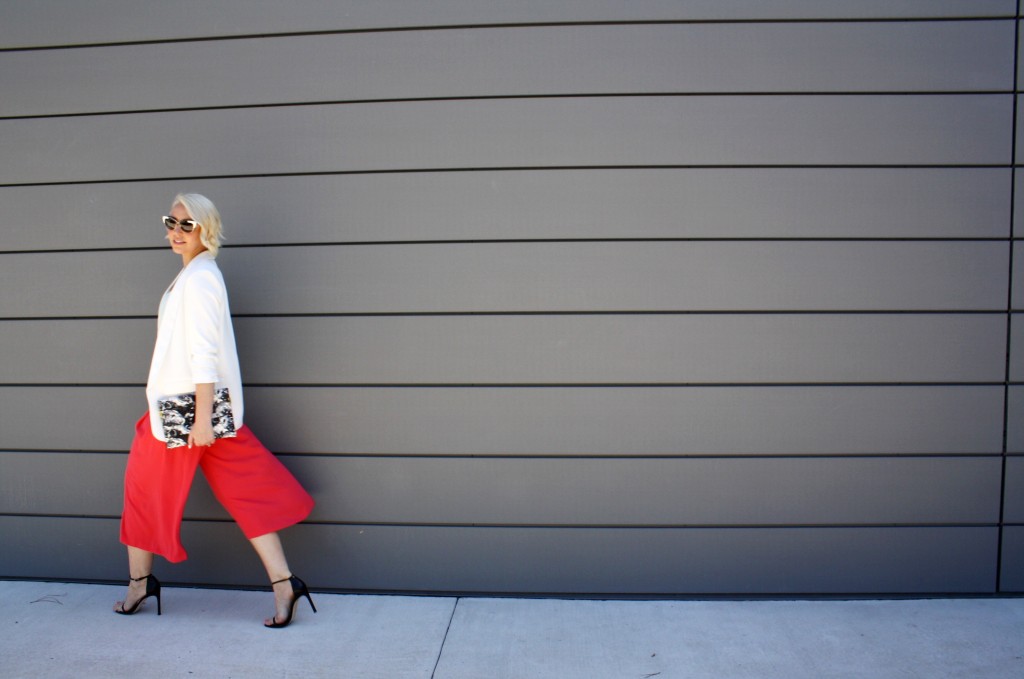 Let's take a moment to talk about who this trend works for. I think you need to be at least medium height (let's say minimum 5'5″). If you are on the shorter side, this style of pant is likely going to make you look shorter. If worn on average to tall heights, culottes can make your legs look longer…..when worn with a heel! I prefer to wear this very relaxed pant dressed up with a heel or a high wedge so they don't look slouchy. (Stylist's Note: I'm 5'10" and these pants hit me mid-shin. This is something to consider if you are shorter. I would suggest this type of pant not fall longer than 3-4 inches above your anke).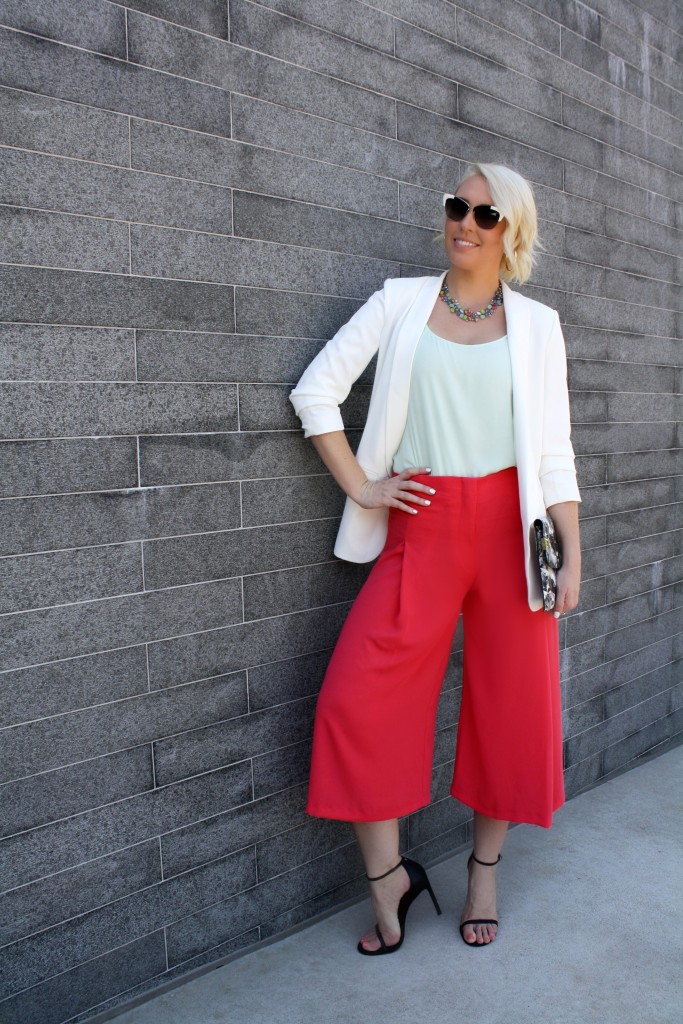 That being said, Fashion is about having fun and taking risks. If you are petite and love culottes, maybe just try wearing them with the highest heel you own and something fitted on top so that the flowy leg is proportionate. It's all about being confident. If you're wearing something that may be "against the rules," but you like it, then go for it! And own it!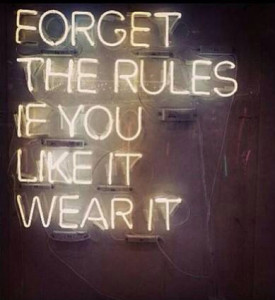 XO-Natalie
Photography by Linh Nguyen