I have found that one of the challenges my clients face is figuring out how to transition their wardrobe from day to night. This is a very valuable lesson to learn because it will really help maximize your wardrobe. My suggestion for transitioning from day to night is to add some structure and a higher heel.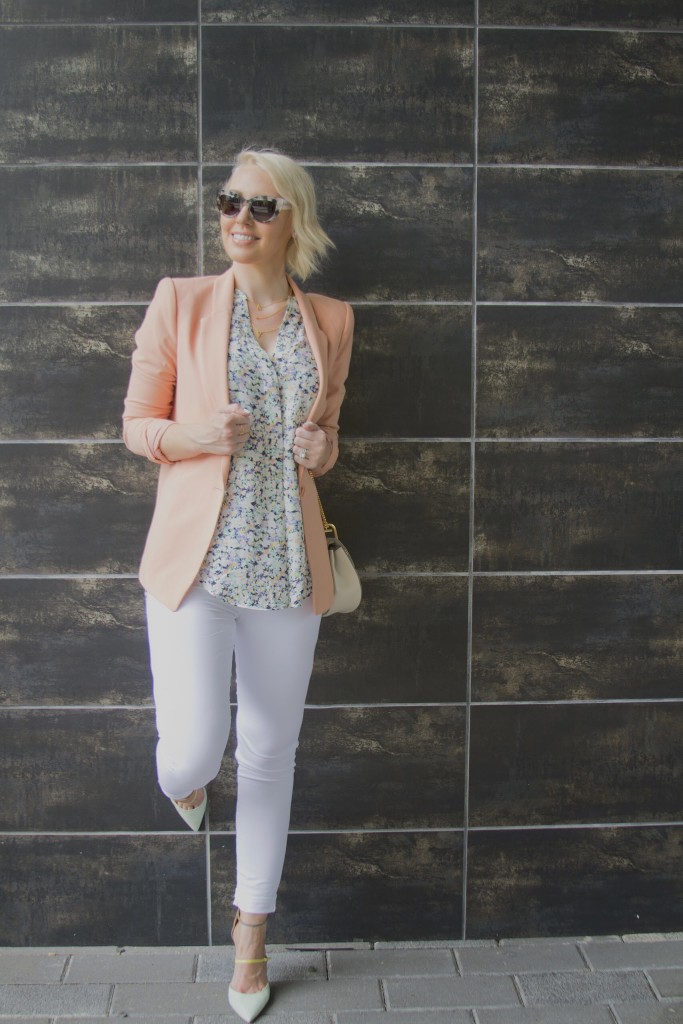 My go-to for dressing up a day time look is adding a blazer. The one I'm wearing is from BCBG last year so I've linked a similar one from Zara here. My favorite places for blazers are BCBG and Zara because the fit is more tailored than most I've found elsewhere.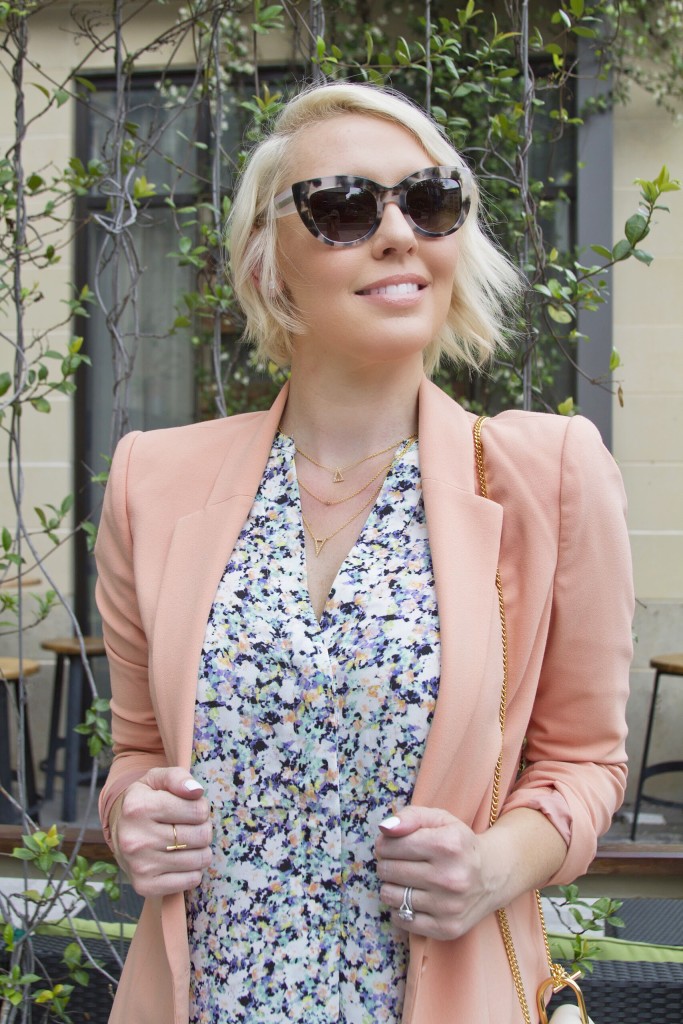 This top from H&M was a great find. It's lightweight, comfortable, and doesn't wrinkle easily which is exactly what we need when we're fighting these Summer temps. The "Portofino" blouse from Express is a similar weight and fabric. My necklace is by Kevia and is currently on sale at the outnet.com.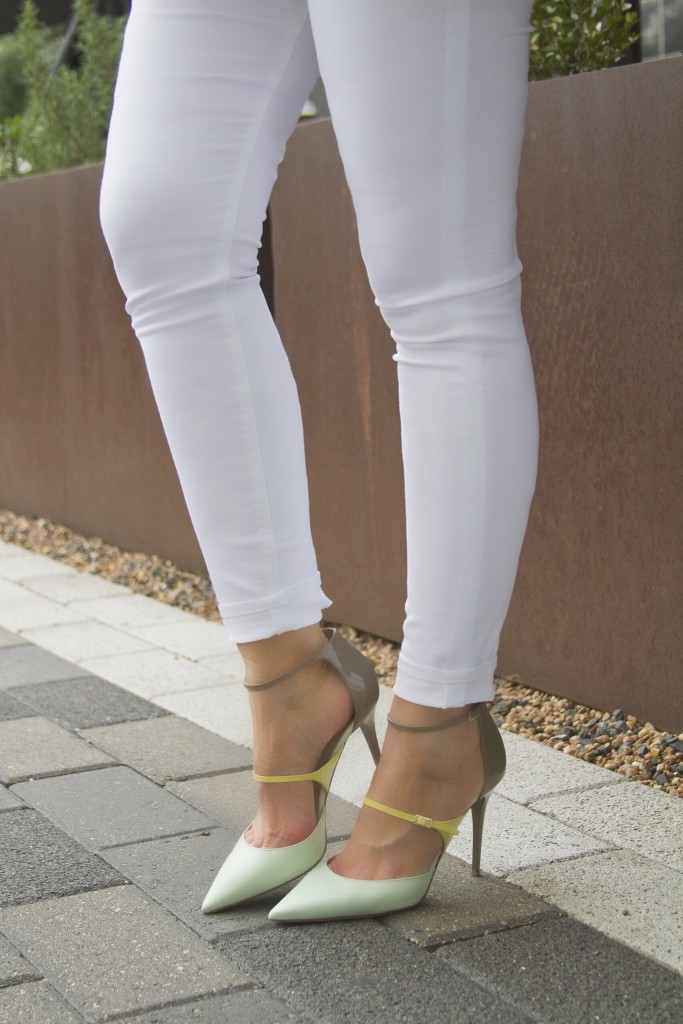 I've mentioned before that a white jean is a Summertime necessity. They go with everything, and they are easy to transition from day to night. The jeans I'm wearing are 7 for all Mankind and are on sale for $99. I've linked my favorite white jeans in a previous post that you can find here.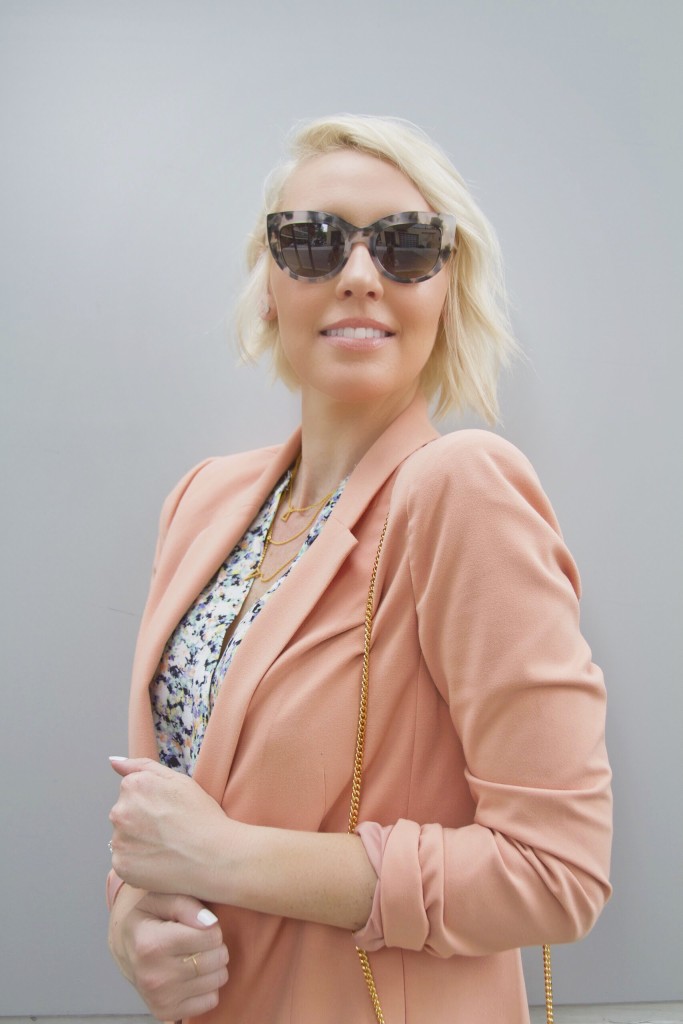 My sunglasses are ett:twa from Anthropologie. I had actually never heard of this brand before, but they make some really great styles at a moderate price point. Sold exclusively at Anthro.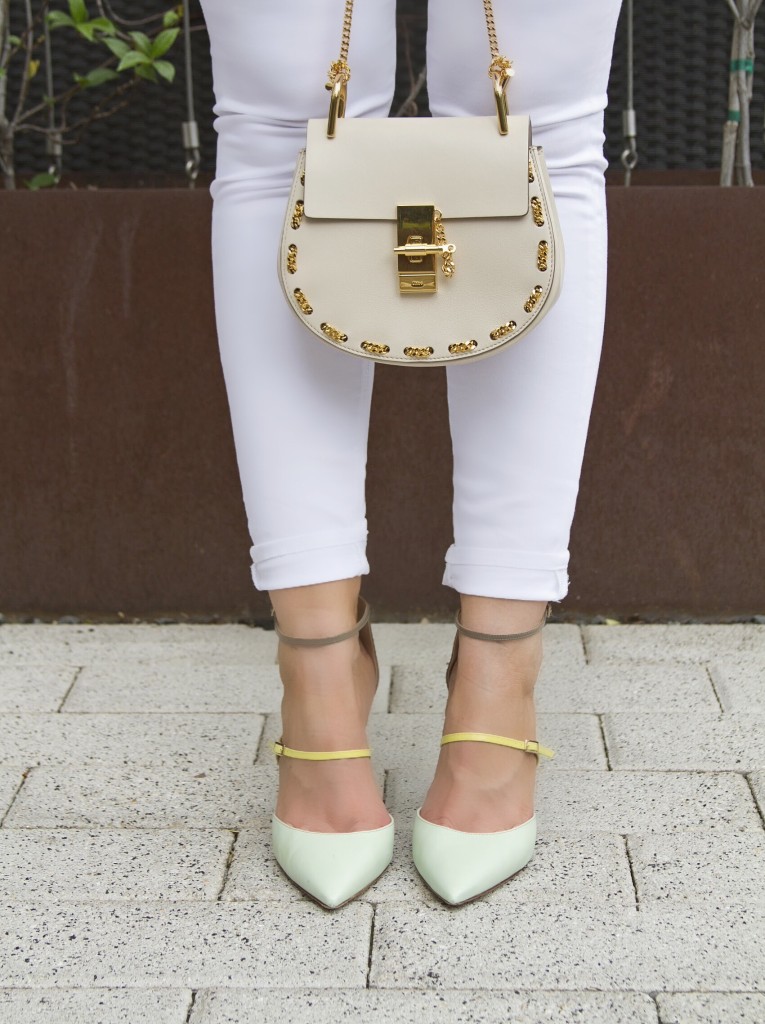 The shoes I'm wearing are Jimmy Choo from last season. I love the color blocking with a pastel and a fluorescent. If I were wearing this as a day outfit, I would swap the heels for a cute neutral or metallic sandal.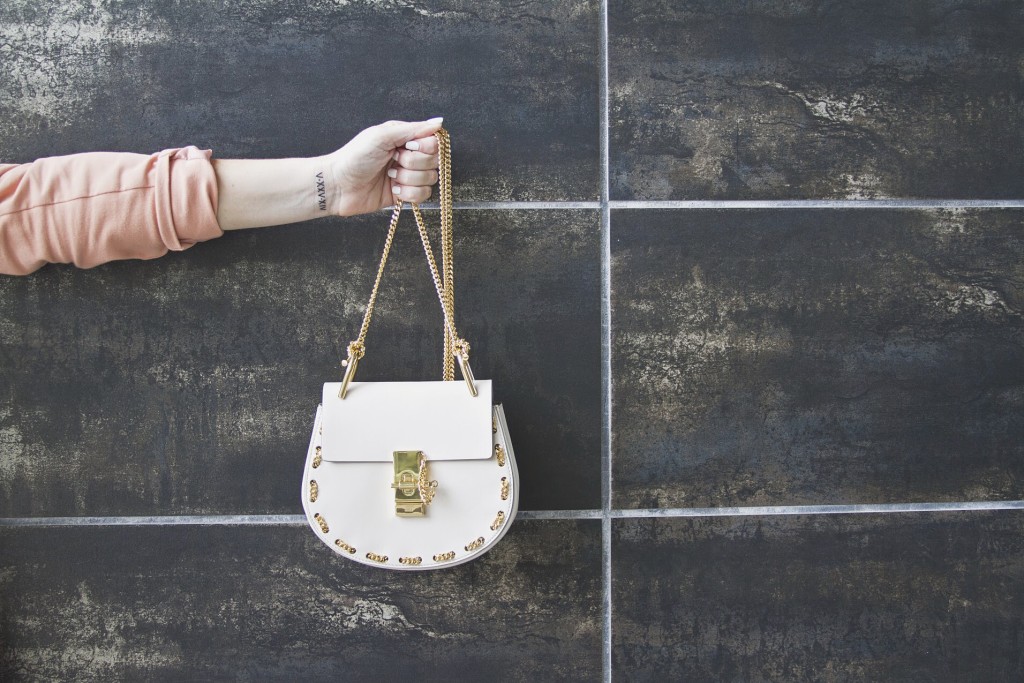 Satchels are great, but if feasible I always prefer a cross body bag. They are easier to carry (especially if you're out running errands and will have your hands full), and they are smaller so you don't automatically pack them with unnecessary stuff. This one is the Chloe "Drew" bag, and I was drawn to the beige/gray color. Aldo makes some great cross body bags so I've linked one of my favorite neutral ones here.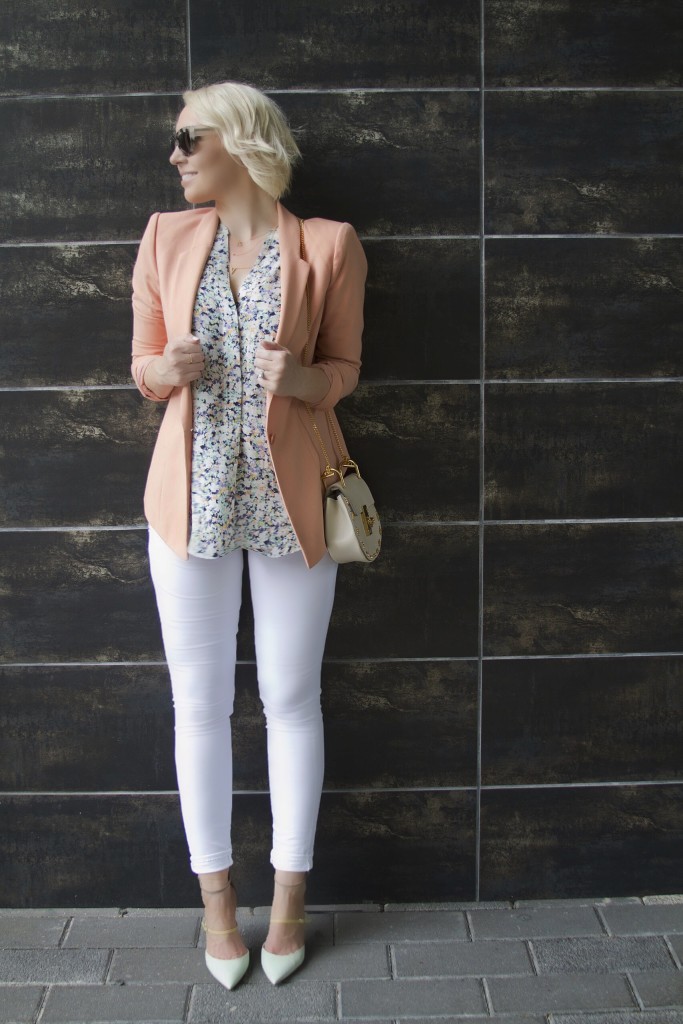 Have a great week, and I hope these tips prove useful when you need to go from casual daytime to dressy casual evening!
XO-Natalie