One of Fall's hottest trends is embellishments. The moment I saw this jacket from Alice and Olivia I was in love. Investing in an embellished statement piece is great as long as you can wear it more than one way.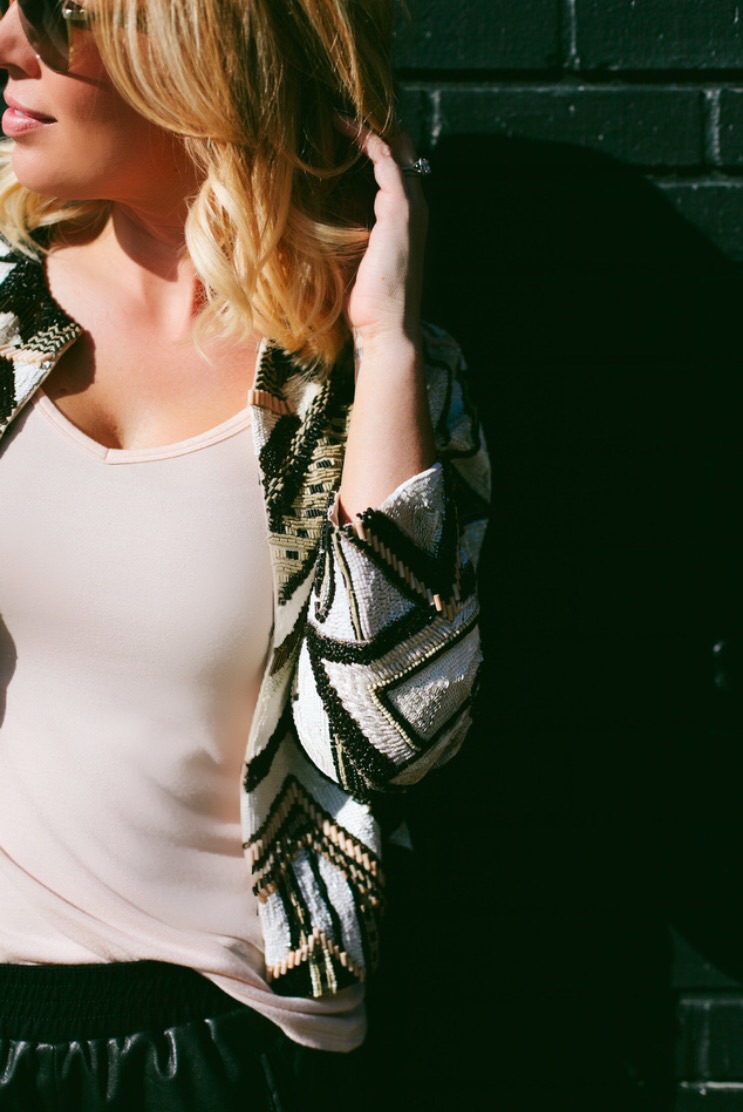 A beaded jacket most often translates as dressy, so I wanted to show you how I dressed mine down. One easy way is to wear it with a basic tee. I paired mine with a classic v-neck t-shirt from the Gap.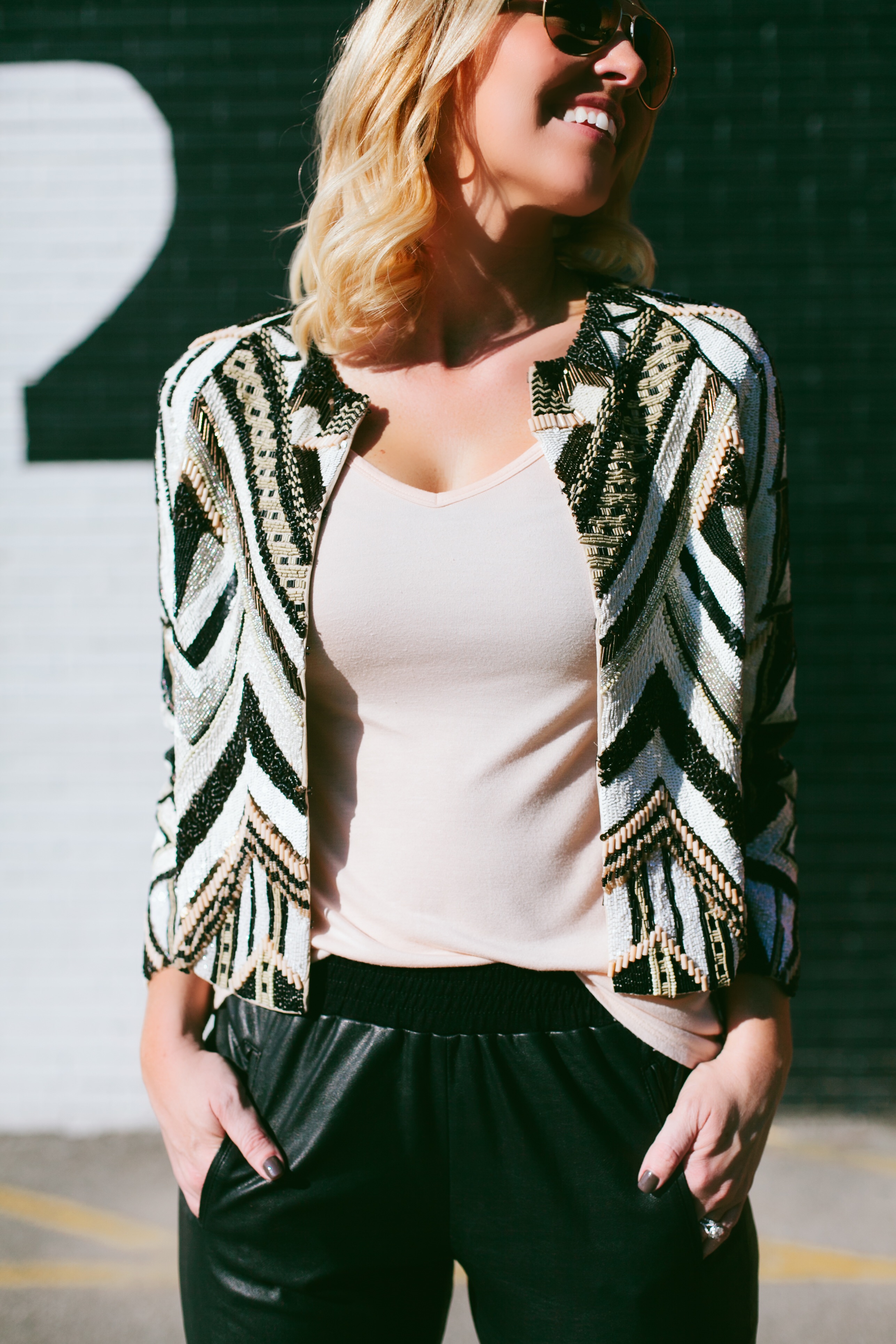 Another option for dressing down a beaded jacket is pairing it with a ripped boyfriend jean. The slouchy look of a boyfriend jean with a dressy beaded jacket is the perfect "dressed but not overdone" combo.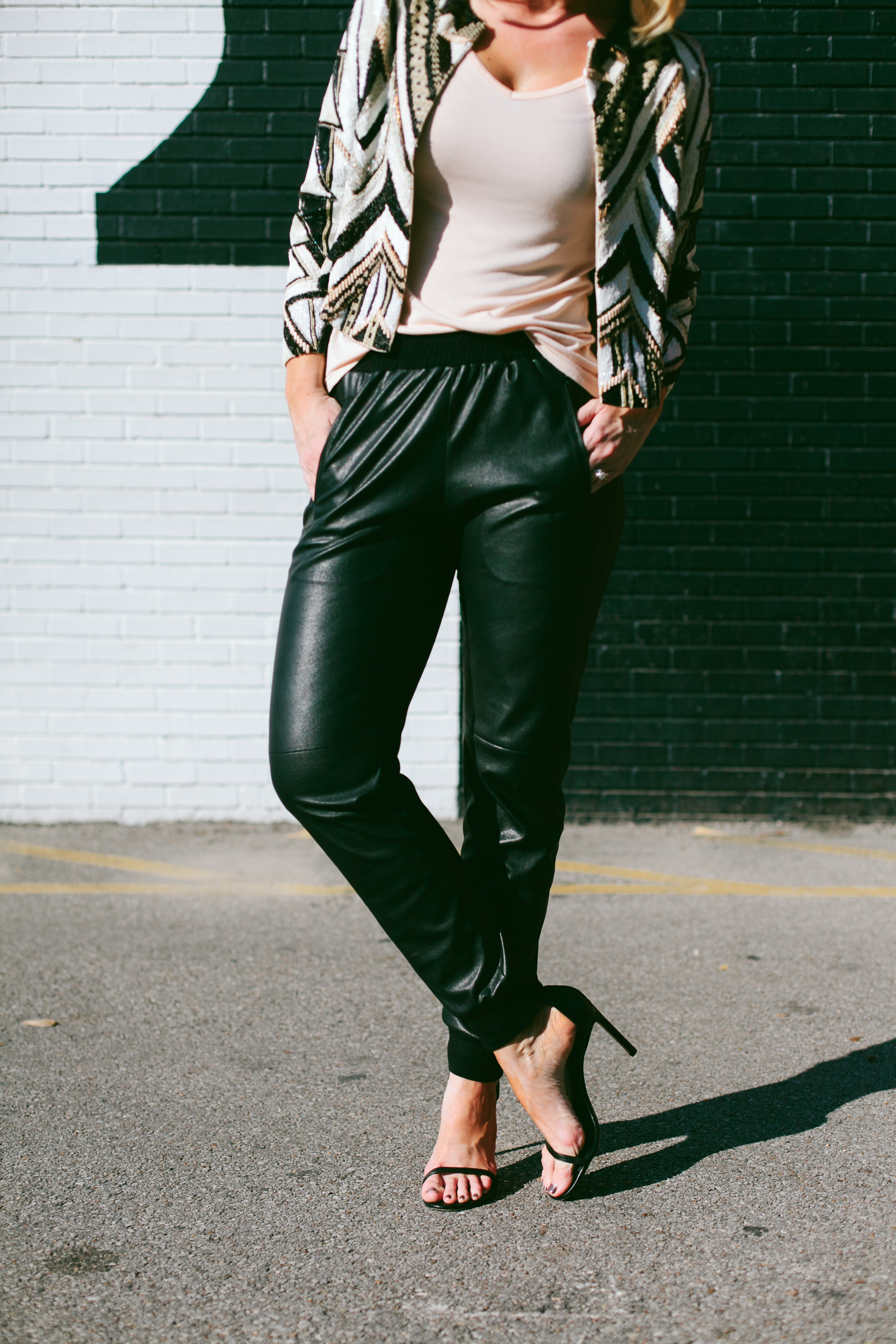 I wanted to take my dressy casual look one step further so I styled my embellished jacket with a leather track pant from BCBG. I love these pants! They are super comfortable and easy to dress up with a pair of heels or wear dressed down with some cute sneakers.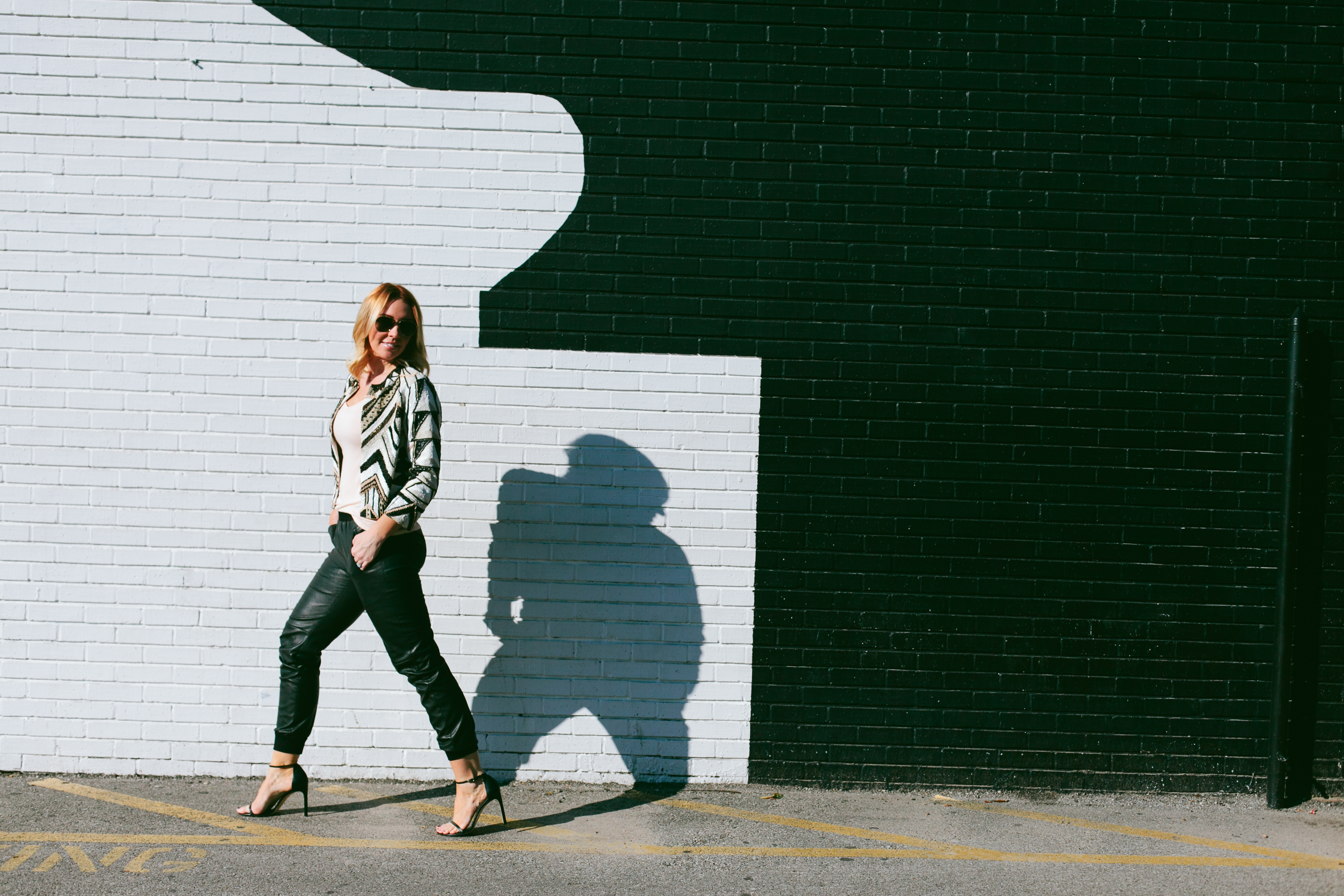 My favorite simple heel, the nudist by Stuart Weitzman, is the perfect compliment to a dressy casual look. This look would also look great with a black pointed toe pump.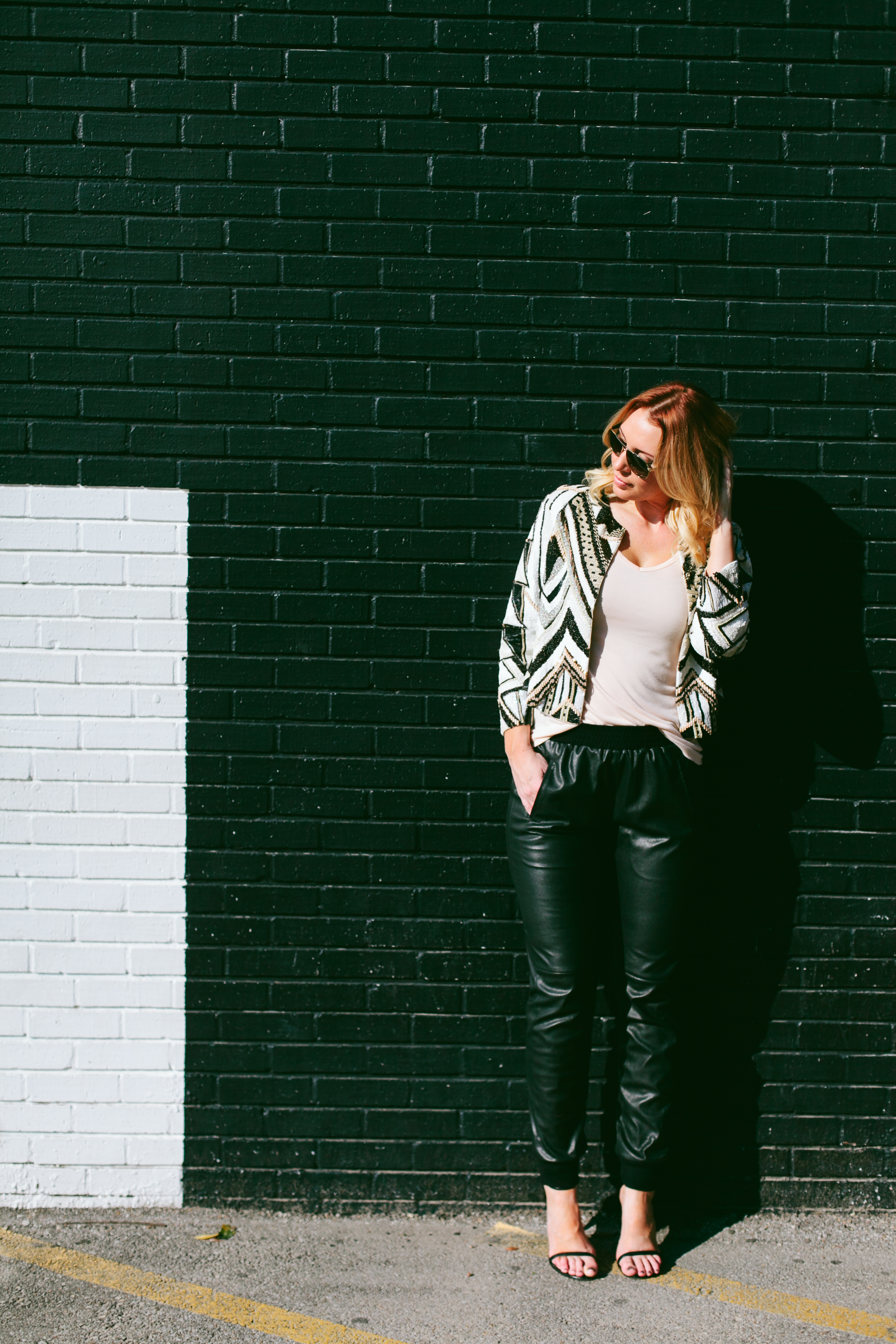 I love to mix feminine and edgy pieces. I know leather track pants are not for everyone, but pairing an embellished jacket with jeans and heels or a wide leg pant makes this trend appropriate for your individual style.

Disclosure–This post contains affiliate links. Purchasing through them will help support this blog.
Photography by Justin James