I'm going to start off by saying my entire outfit was inspired by this amazing T-shirt from KB Kasuals. If you live in Houston, I highly recommend you visit this store. Their name says it all, casual clothing that you can wear to feel comfortable yet still look stylish. They are located in the River Oaks Shopping Center on West Gray and recently opened a second location in The Woodlands.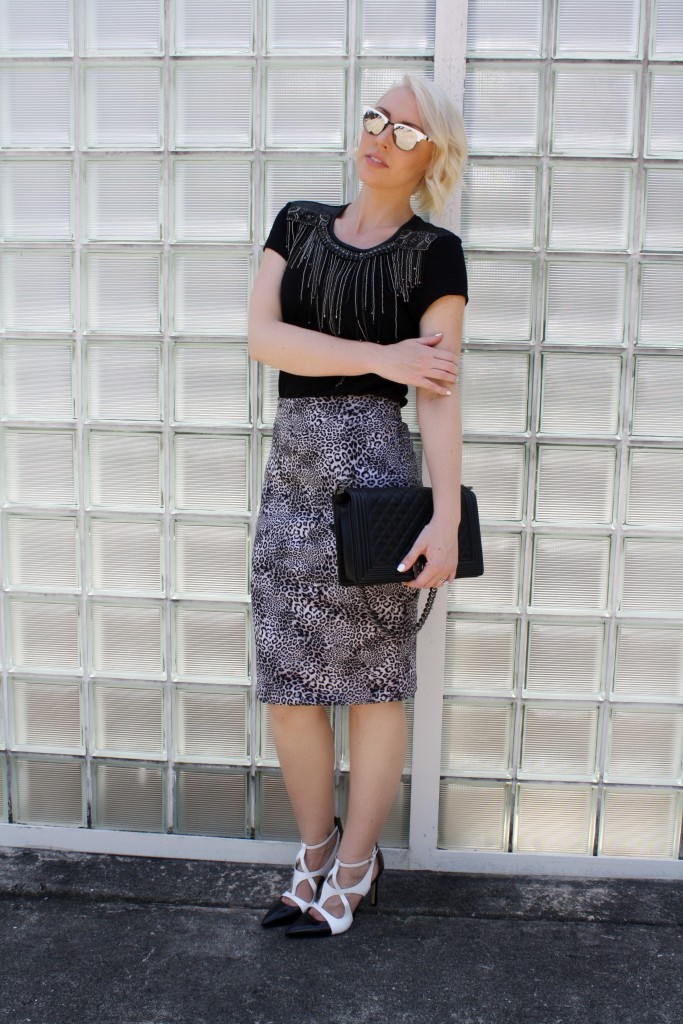 Right when I saw this shirt I fell in love. I always say my style is "Classic with an Edge," and I feel like this shirt embodies that. Embellished T-shirts are a great way to make a casual piece more interesting.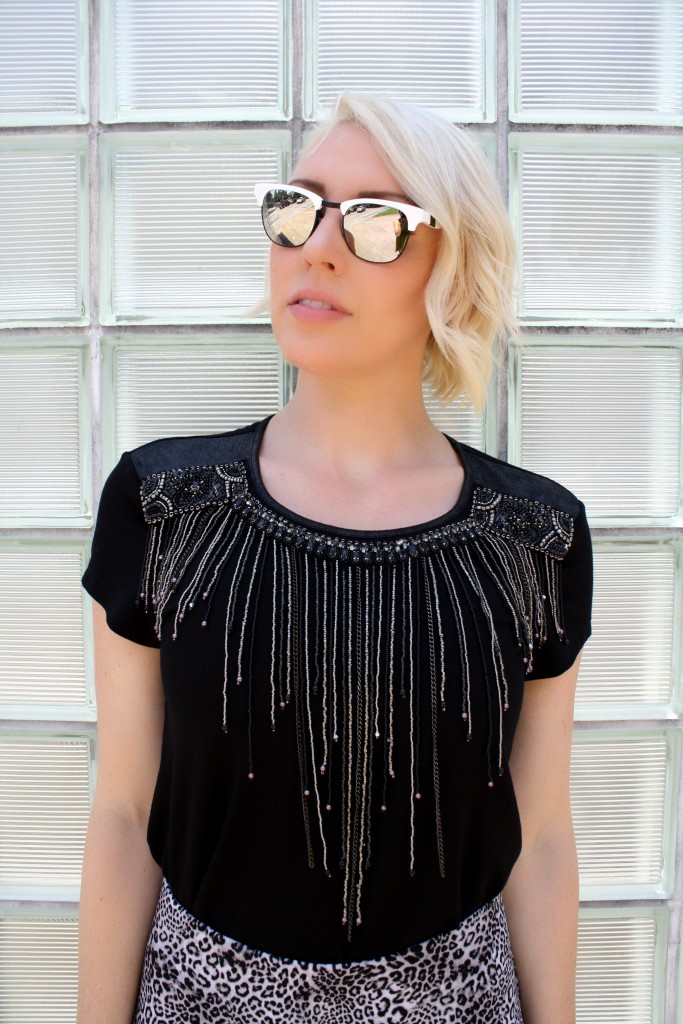 I found this Vince Camuto pencil skirt at Nordstrom this Spring. There were several reasons I fell for it: 1) I knew immediately I wanted to pair it with this shirt, 2) it's high-waisted and hits me right below my knees (a hard combination to find when you're 5'10"), and 3) the fabric feels like neoprene (think scuba suit) so it's super comfortable and flattering. It's sold out at Nordstrom now, but I found it on sale for you here.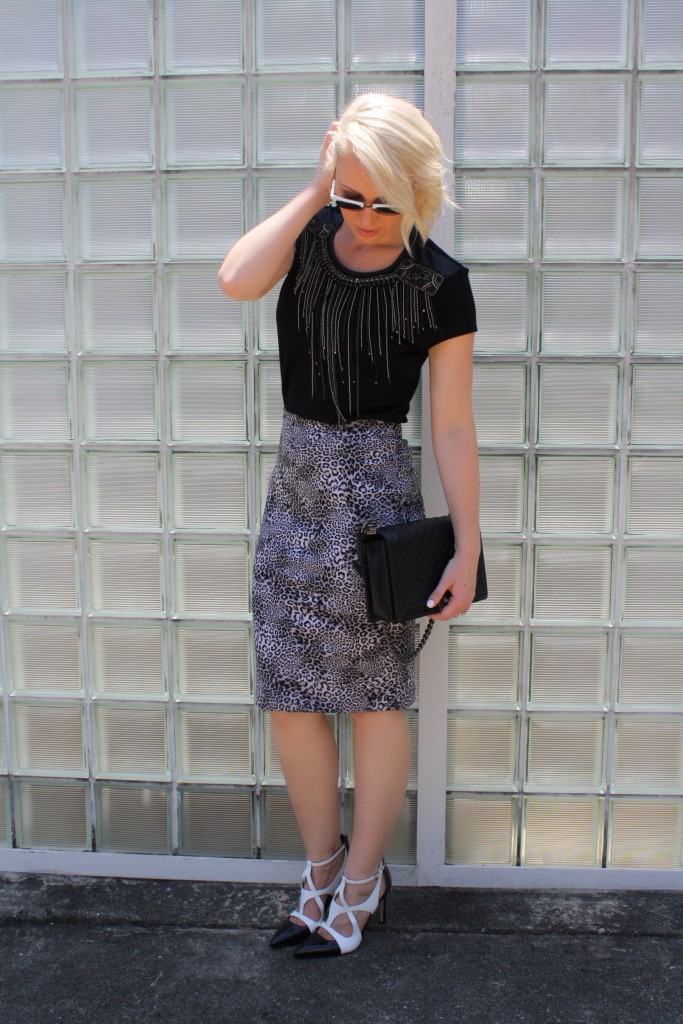 You may remember these shoes from a previous post. They are by Ivanka Trump, and they are currently on sale for $59.95 at Neiman Marcus Last Call!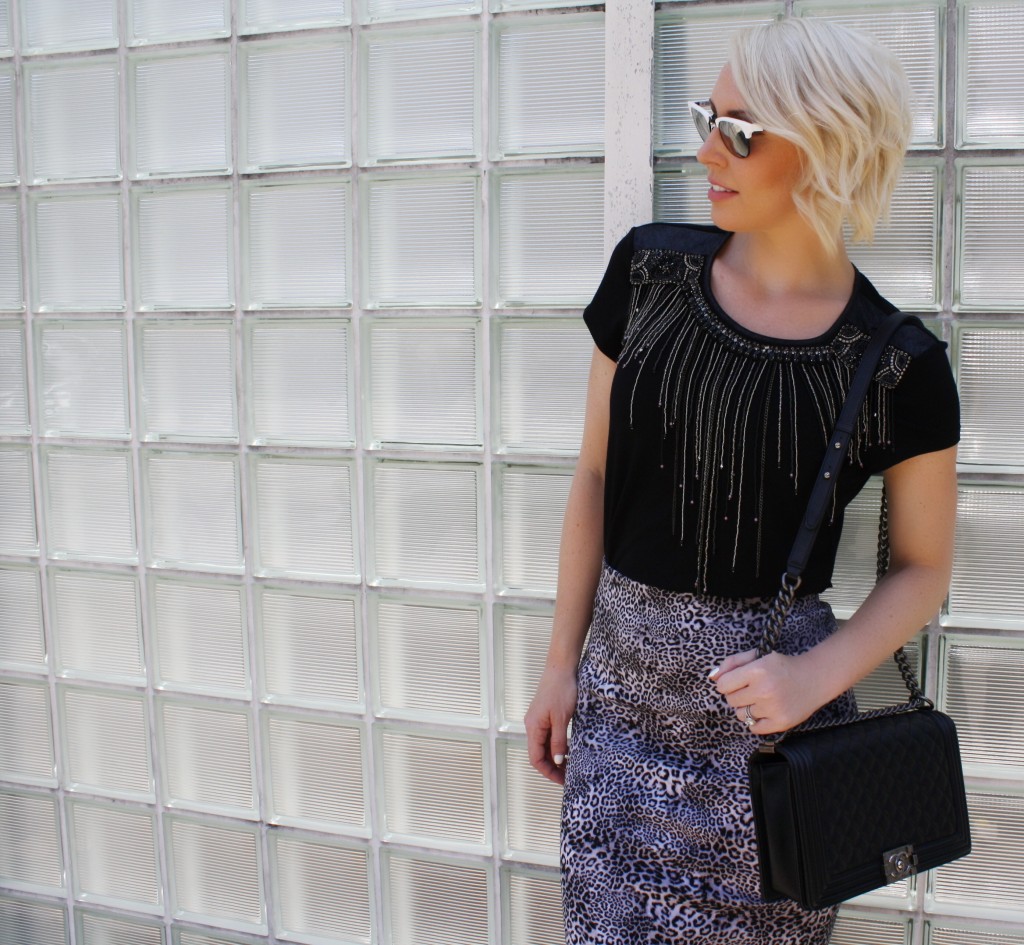 My sunglasses are by a San Fransciso based brand called Westward Leaning. I love that they resemble a modern version of the iconic Ray-ban Clubmaster's. Bag is Chanel "Boy."
Thanks so much for taking time out of your day to read my blog! Have a great week!
XO-Natalie
Photography by Linh Nguyen