Happy Monday! I apologize for being MIA! NKC got a little makeover, and I hope you love the updates as much as I do. Today's outfit post is all about Floral prints and how to wear them for Fall.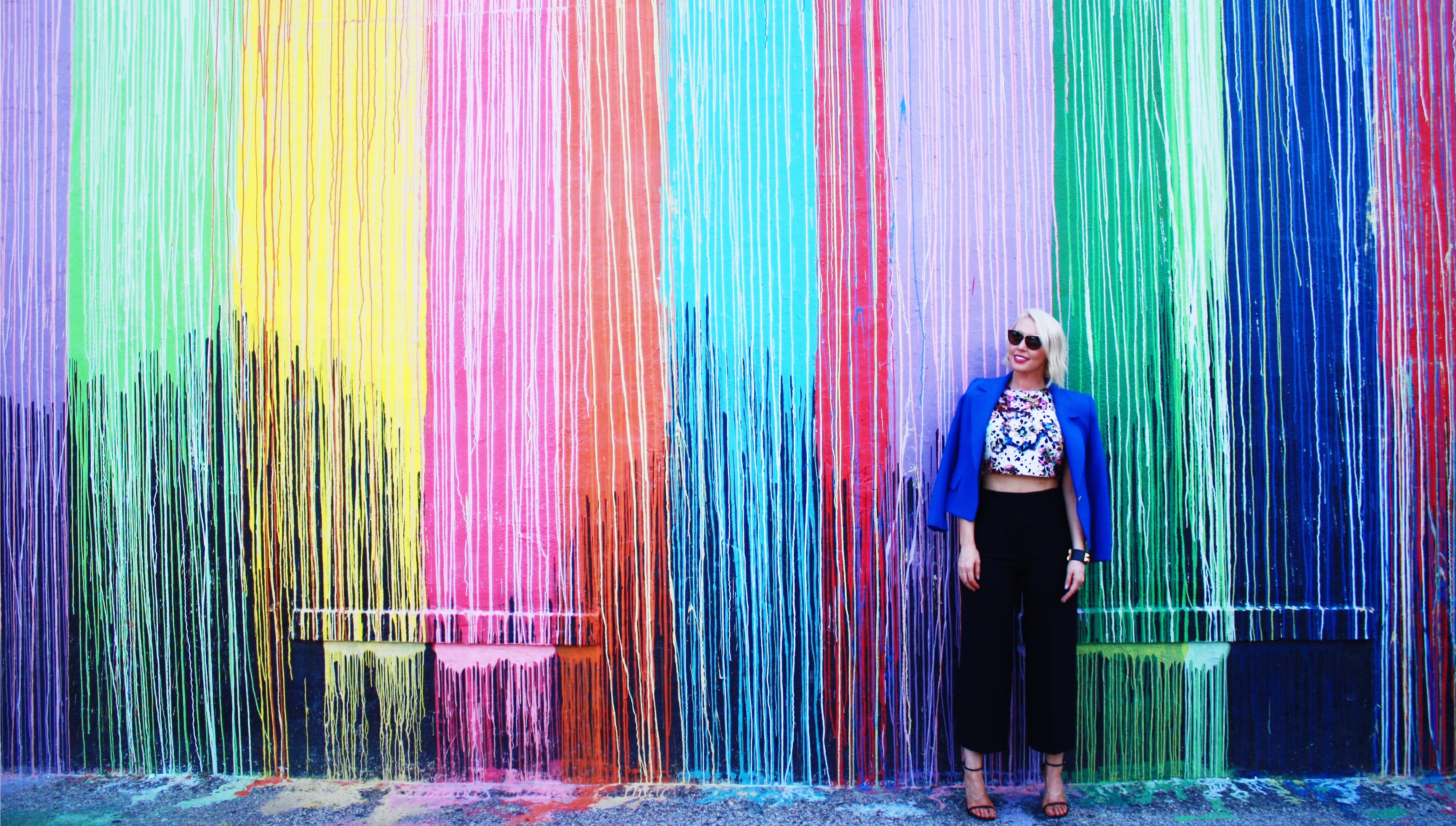 I purchased this Nicole Miller floral lace crop top over from Tootsies this Summer. I was instantly drawn to the colors and texture. If it isn't obvious by now, I love a good crop top and high waist pant combo. I think it looks chic and not overly sexy.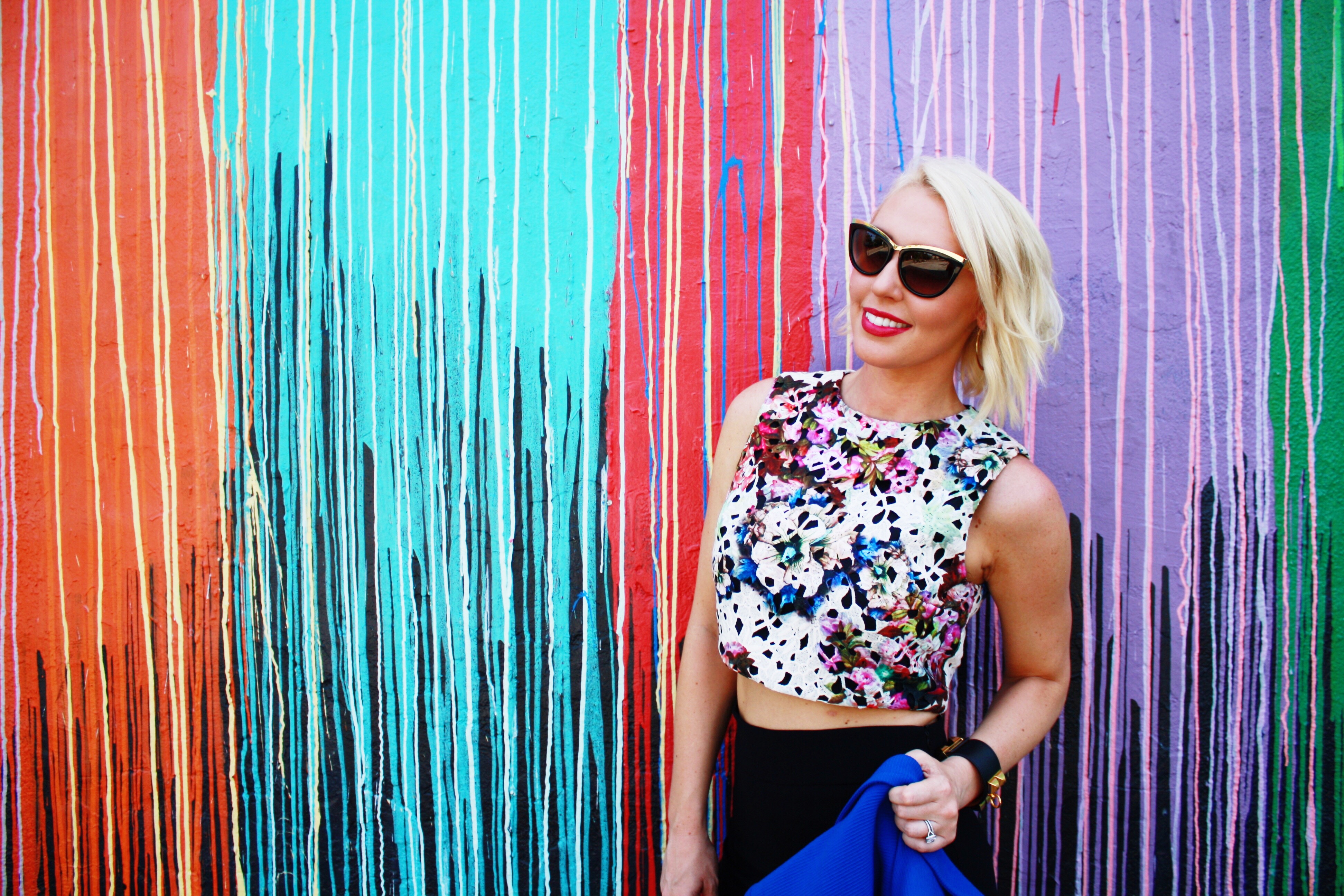 I realize the crop top trend is not for everyone so I would also suggest layering this top with a crisp white button down underneath. This is an easy way to make this look slightly more conservative.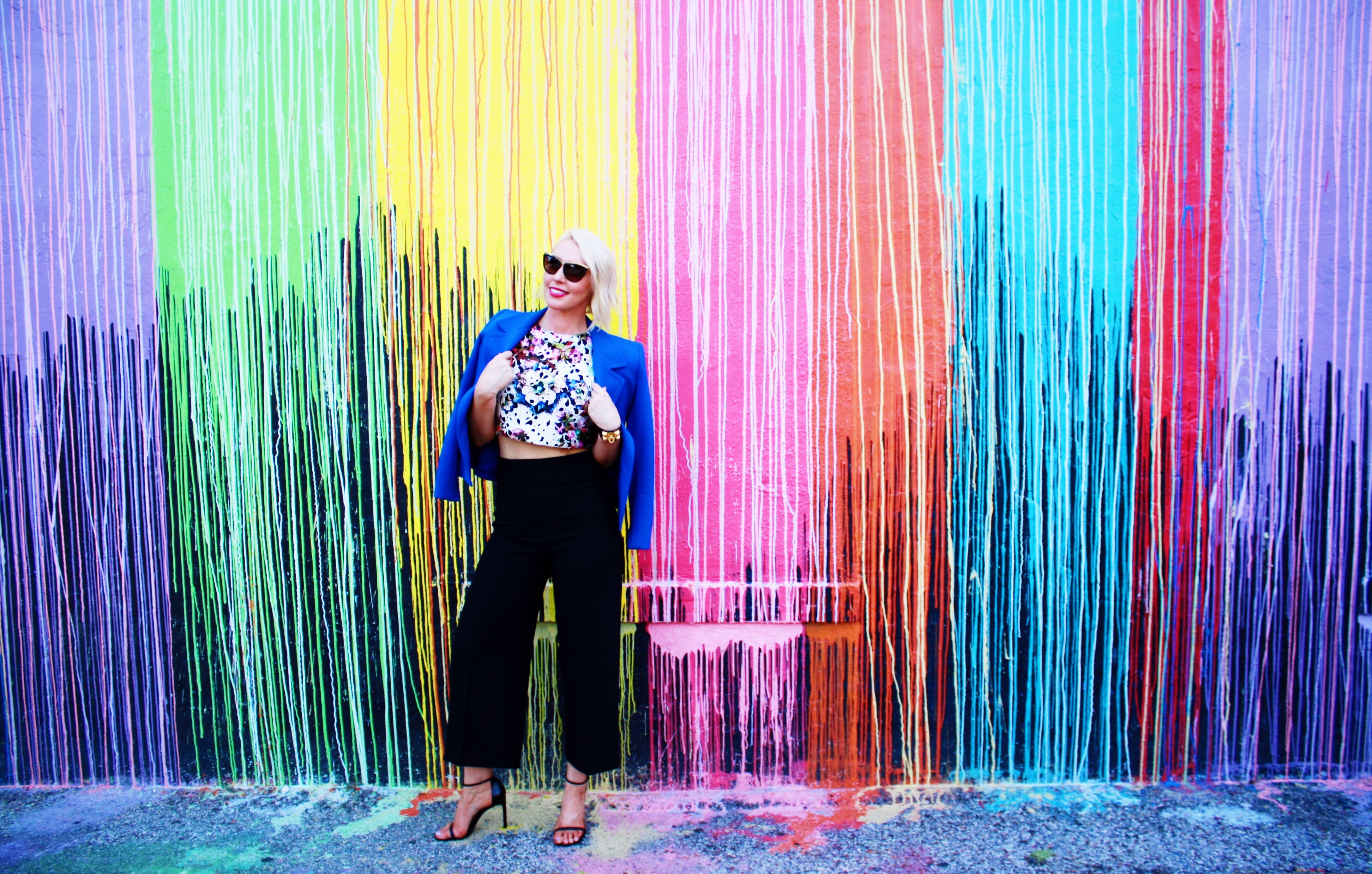 I wanted to focus on the pop of blue in the floral print so I paired it with this vintage Yves Saint Laurent blazer. Don't be afraid of shopping vintage. You can find great designer pieces at a fraction of the original retail cost. One of my favorite places for vintage in Houston is a cute little boutique called Cheeky Vintage.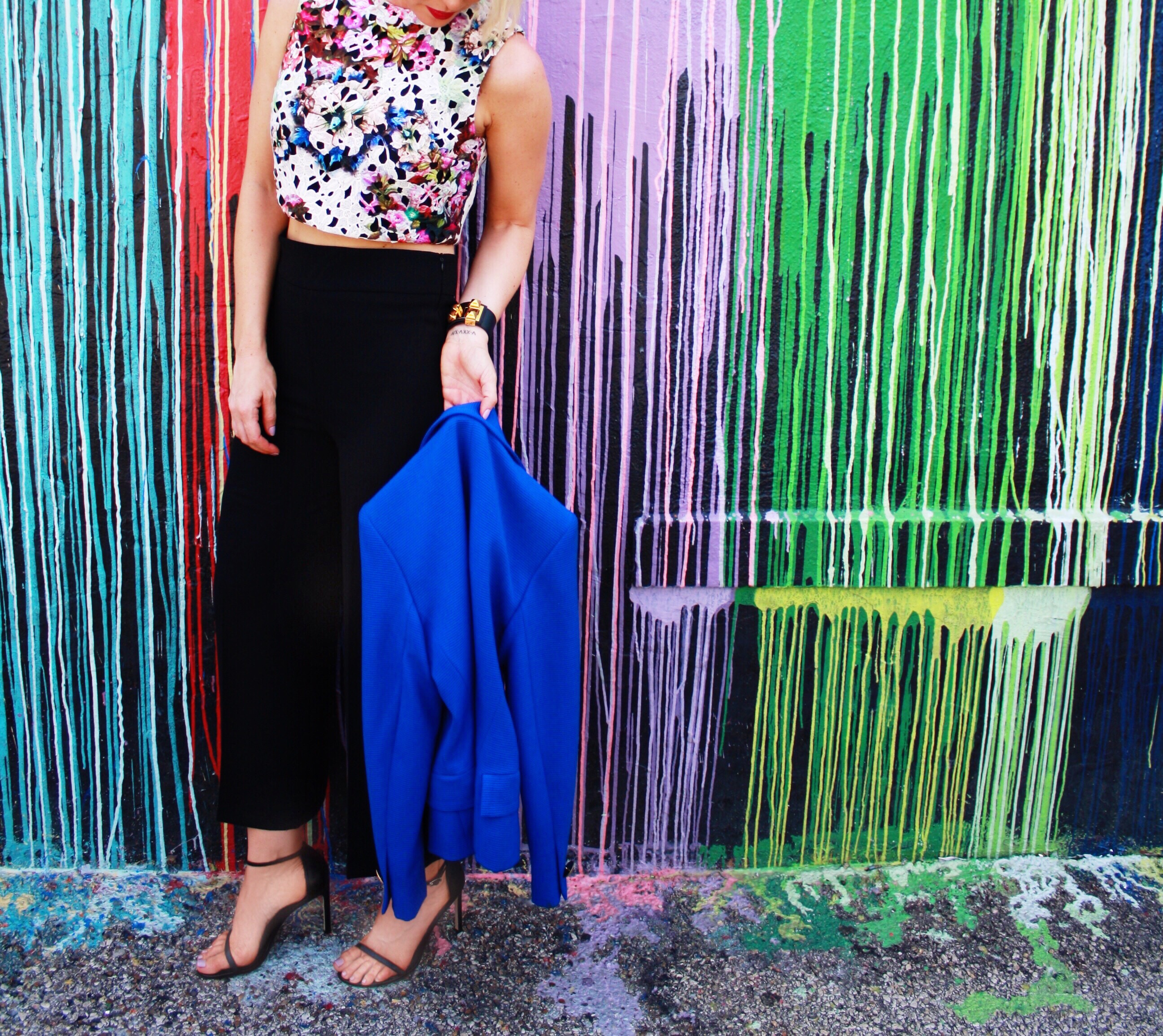 My pants are a cropped high waist trouser from Zara. I really love these pants because the fit is more slim than a culotte and the length makes them perfect to dress up or dress down. I wanted to keep my accessories simple so I went with these classic Stuart Weitzman sandals to finish off the look.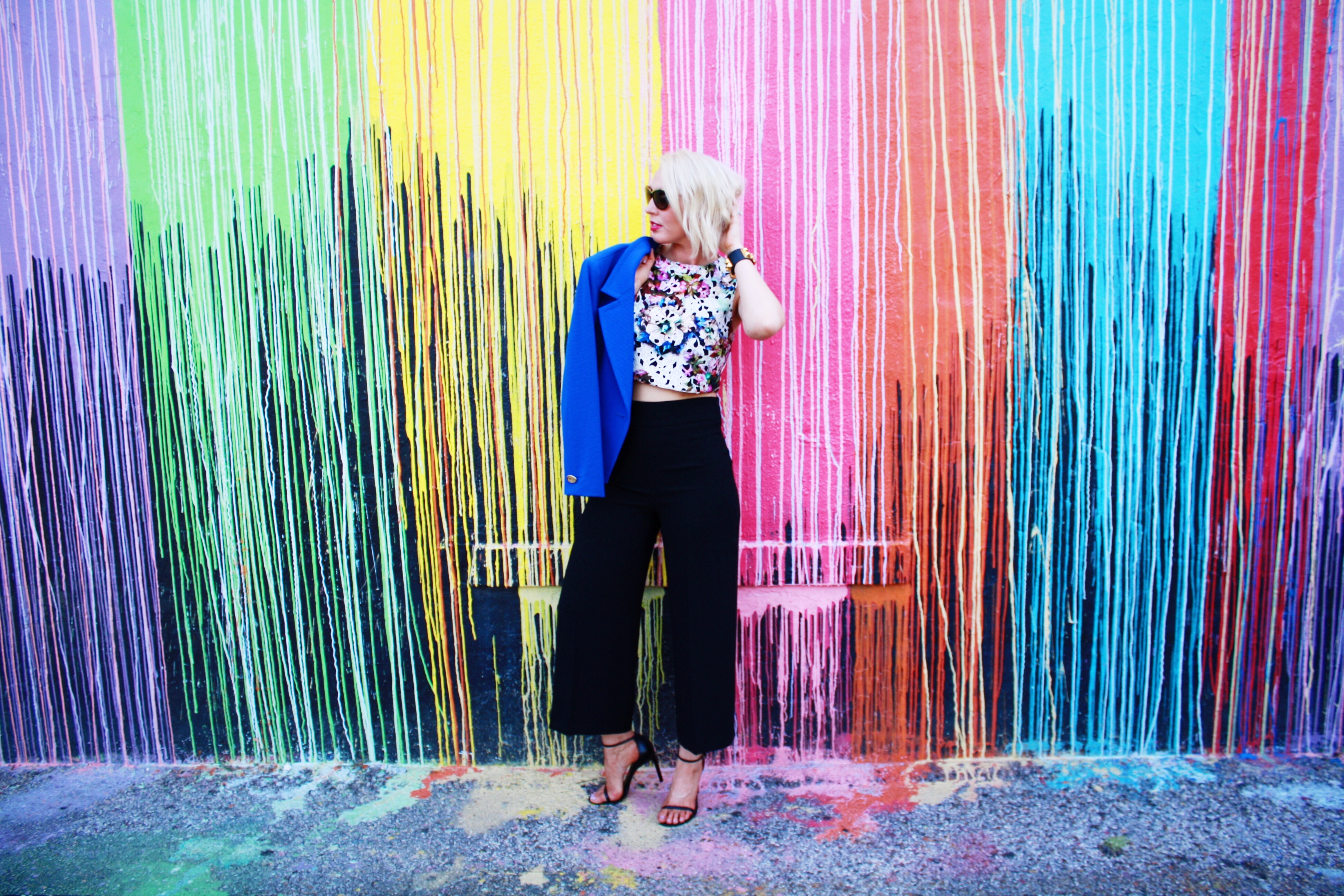 Need more inspiration before you indulge in the Fall Florals trend? Take a look at this Fall 2015 trend report from Elle.com