Traditionally speaking, pastel colors are reserved for Easter and Spring. Like many fashion rules, however, that rule has been broken. You may have noticed that pastel pink made it's way into Fall fashions last season, and this season we're seeing pastels even more prevalent.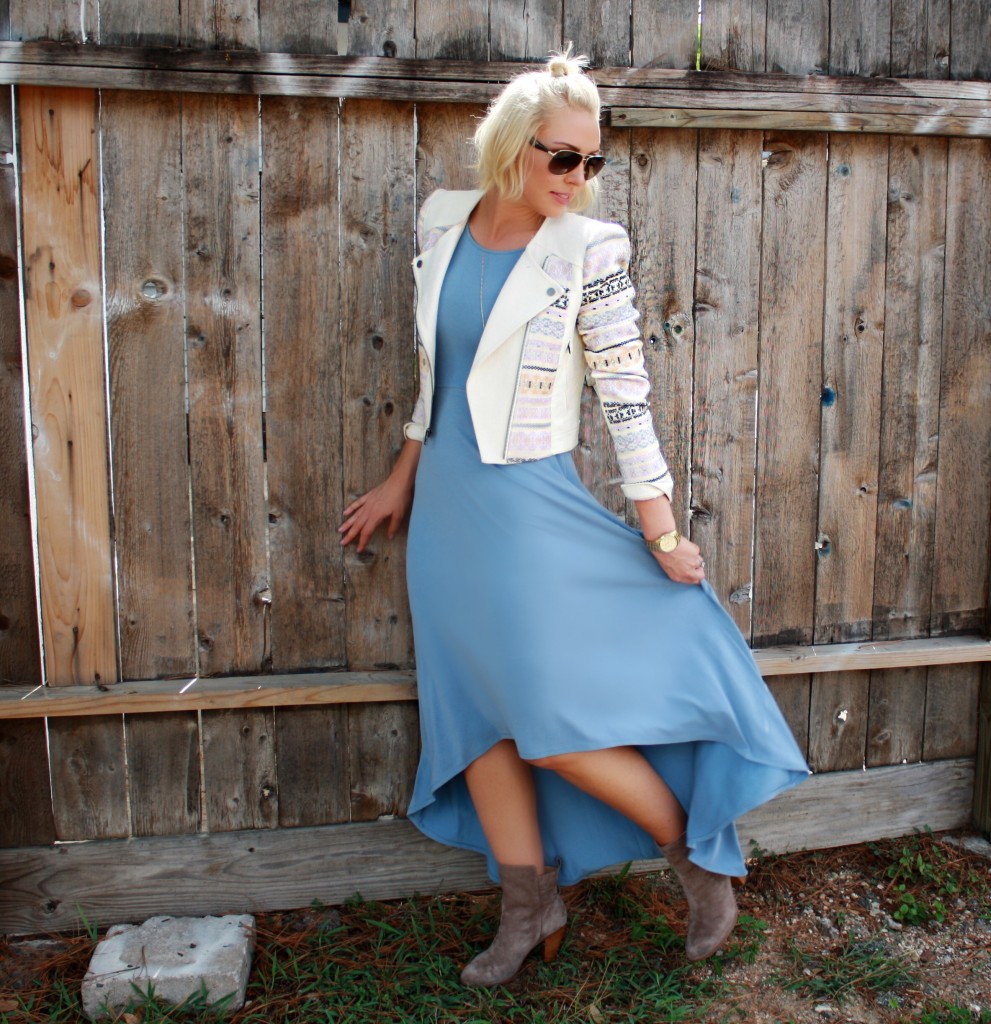 The key to wearing pastels in the Fall, is fabric and texture. Save your linen and chiffon for Spring. You can wear heavier fabrics with light colors in the Fall and it will still make sense.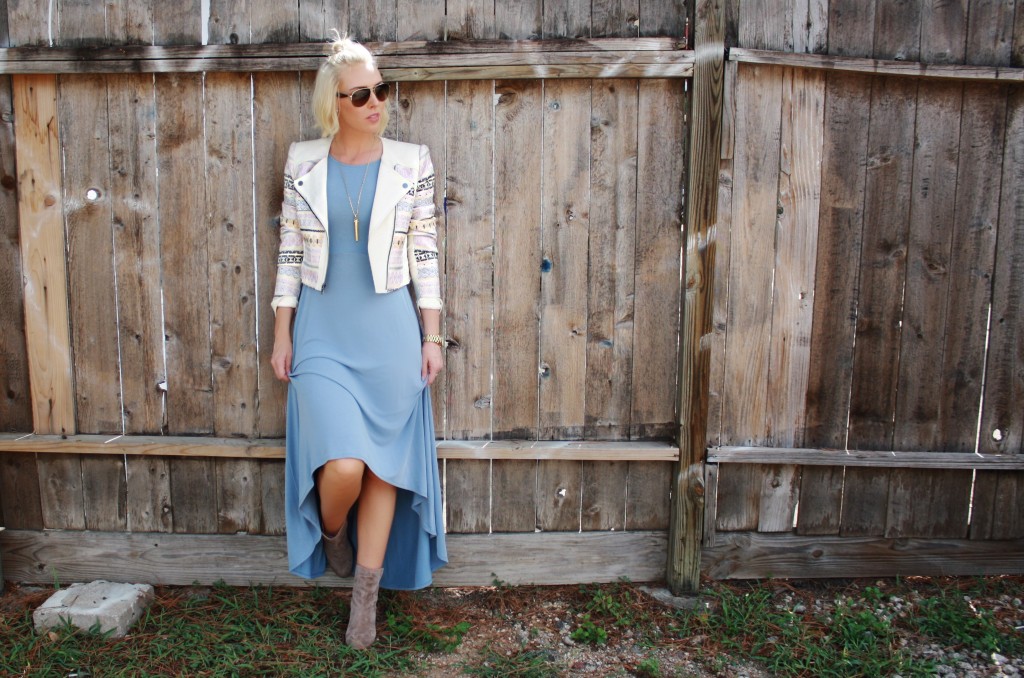 This entire look is from BCBG. In fact, a fellow friend and stylist, Erin Lopez styled this look at the Green Street Blogger Event we attended this Summer. I fell in love with the detail of the jacket and the colors worked so well together. I found both pieces on sale during a trip to New York and couldn't resist.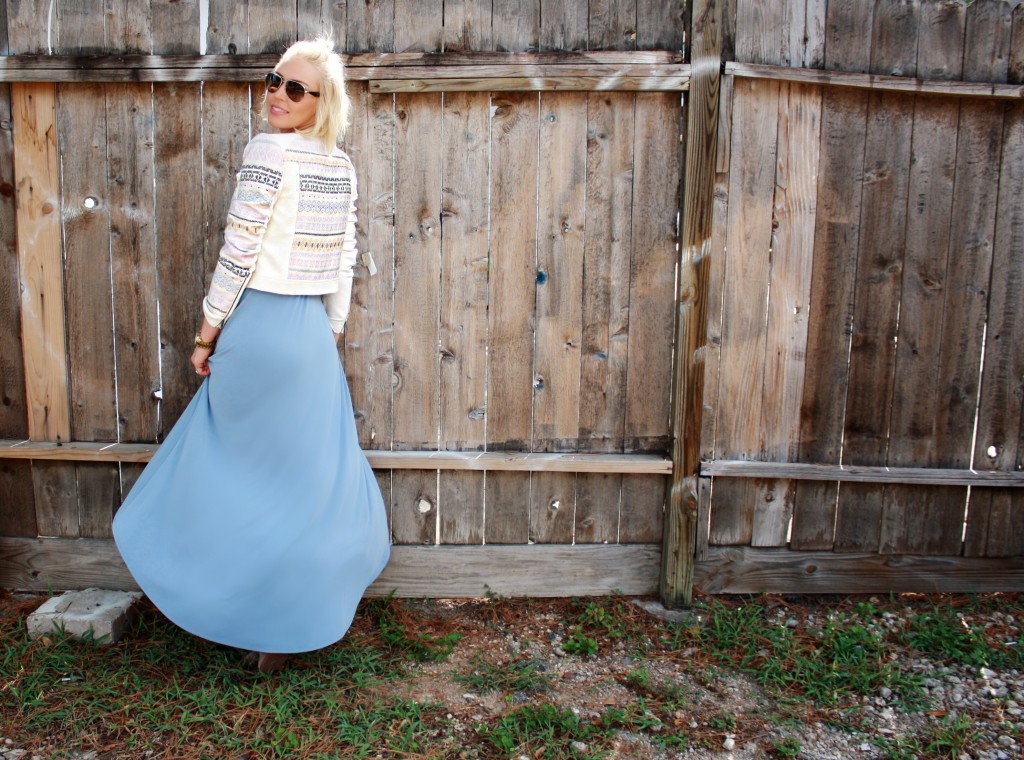 This jacket is mostly sold out now, but I did find a few select sizes here and here.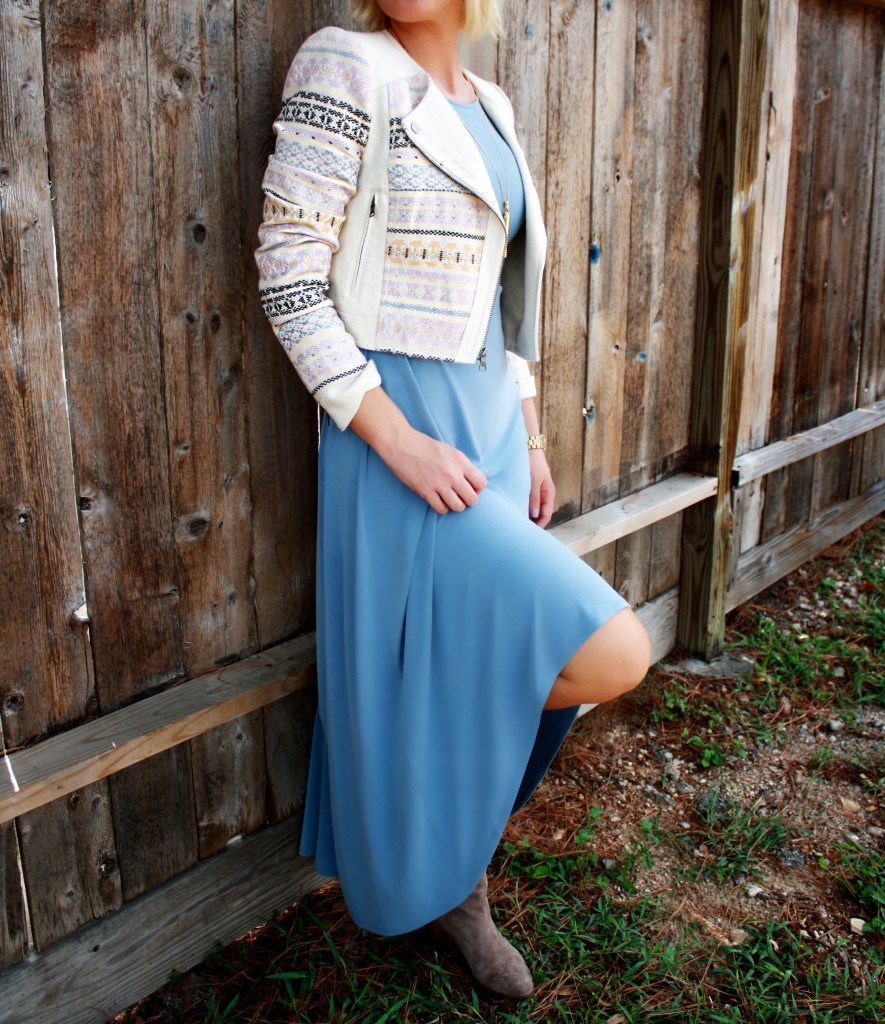 High-low hems translate more casually which makes this look easy to dress up or dress down. This style of hem is also a great way to show off your shoes! Good news, this dress is currently on sale at Nordstrom for 40% off!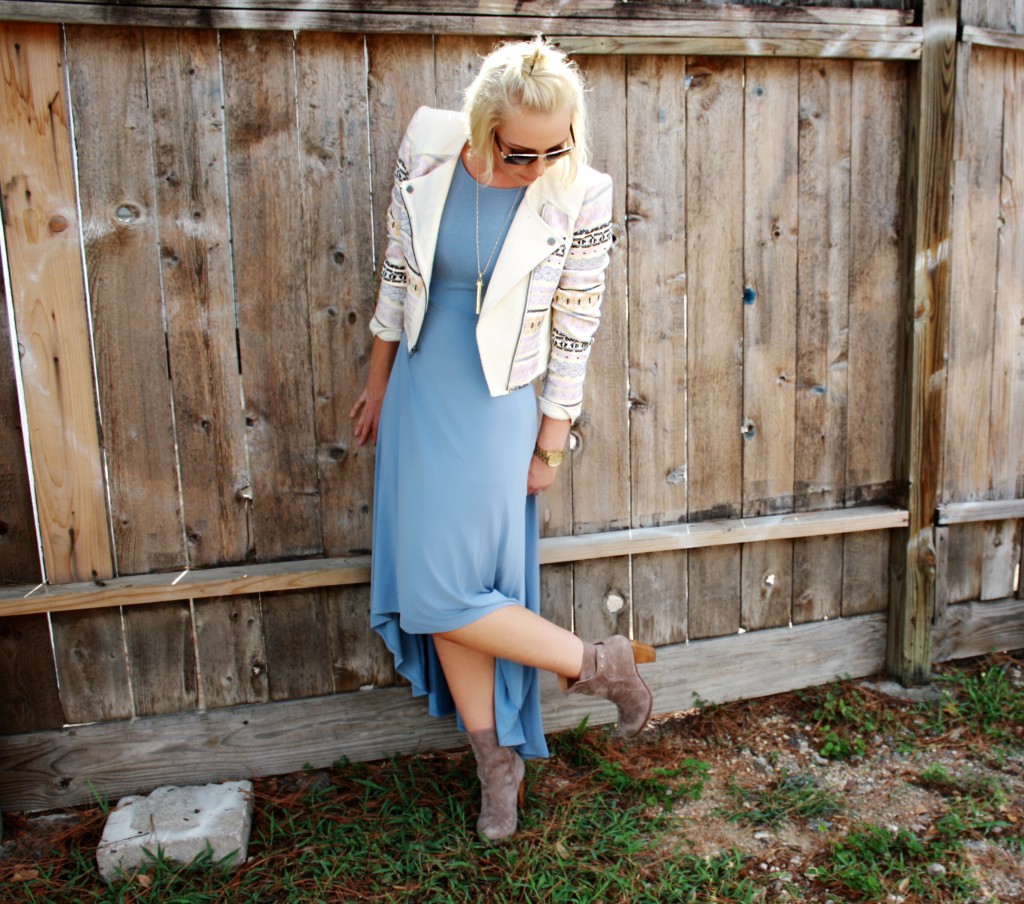 I chose to wear ankle boots with this look to take it into Fall. I love that adding an ankle boot takes this look from dressy to dressy casual. I purchased my boots last year but I found a similar style for you here.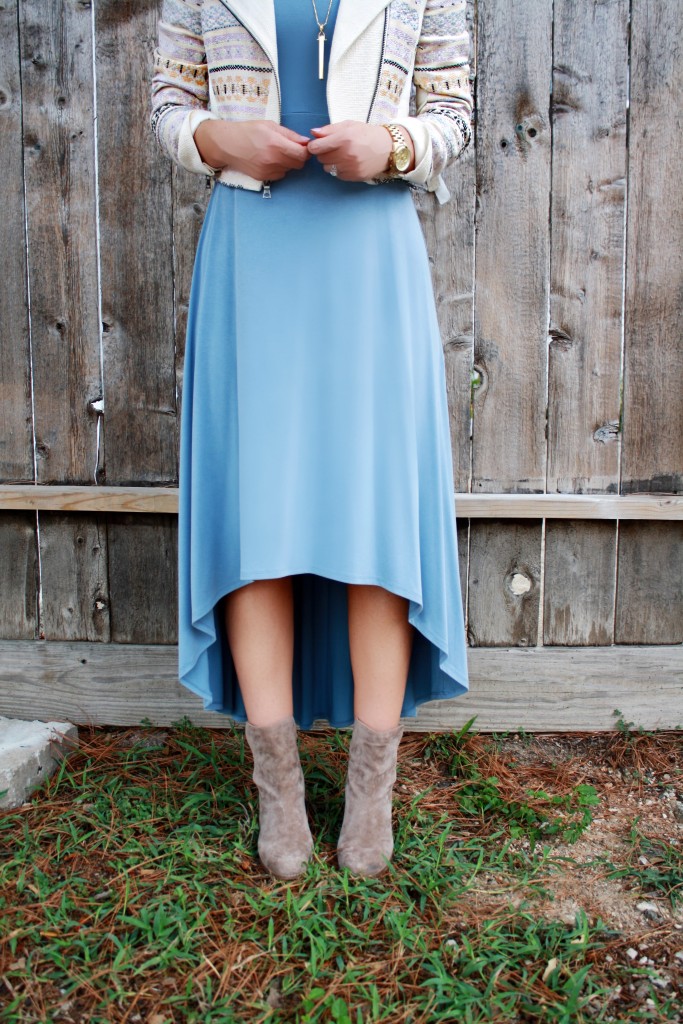 Color lines are becoming blurred, and we are trending out of traditional Fall/Winter and Spring/Summer colors. Embrace these new color trends and have fun with them!
XO-Natalie
Disclosure–This post contains affiliate links. Purchasing through them will help support this blog.
Photography by Linh Nguyen