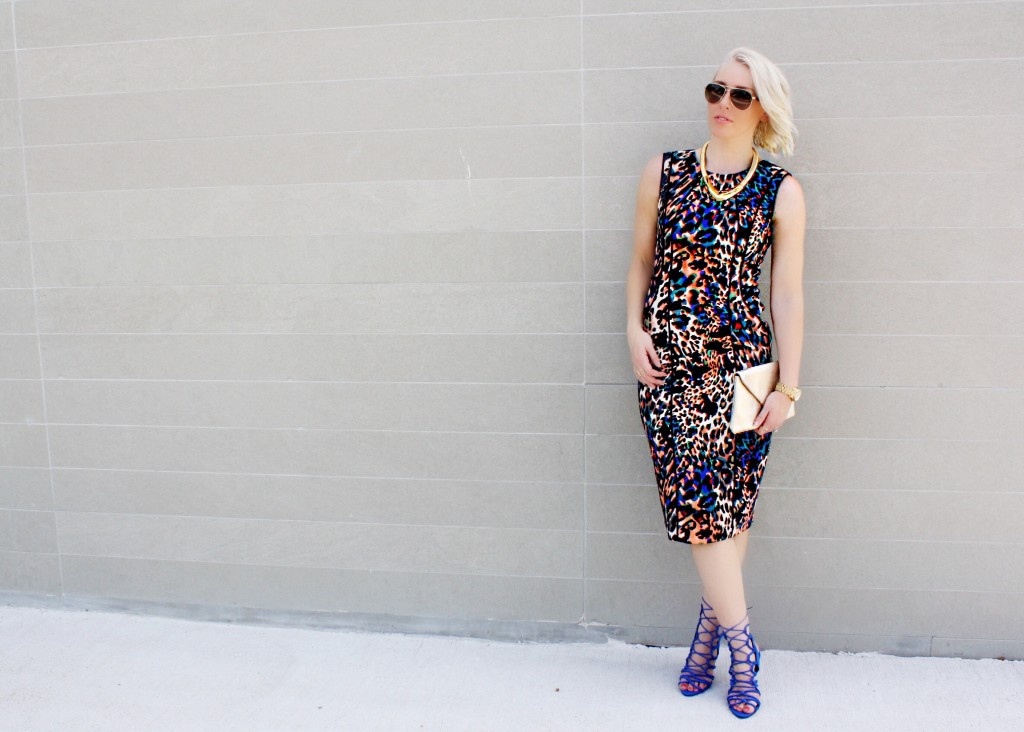 It's no secret that I love leopard print. I saw this dress during a blogger shopping preview at Monkee's of Houston and fell in love. Leopard+Fun Colors+Below the Knee=Perfection. If you have not had a chance to visit this boutique in the Galleria area (near San Felipe and Fountainview) then make some time to visit them! They have an amazing clothing, shoe, and accessory selection.
The dress I'm wearing is called the Palmdale Sheath Dress by Black Halo. You may not recognize Black Halo by the name but you would certainly recognize them by their signature dress called the Jackie-O. I love Black Halo dresses because they transition perfectly from work to evening.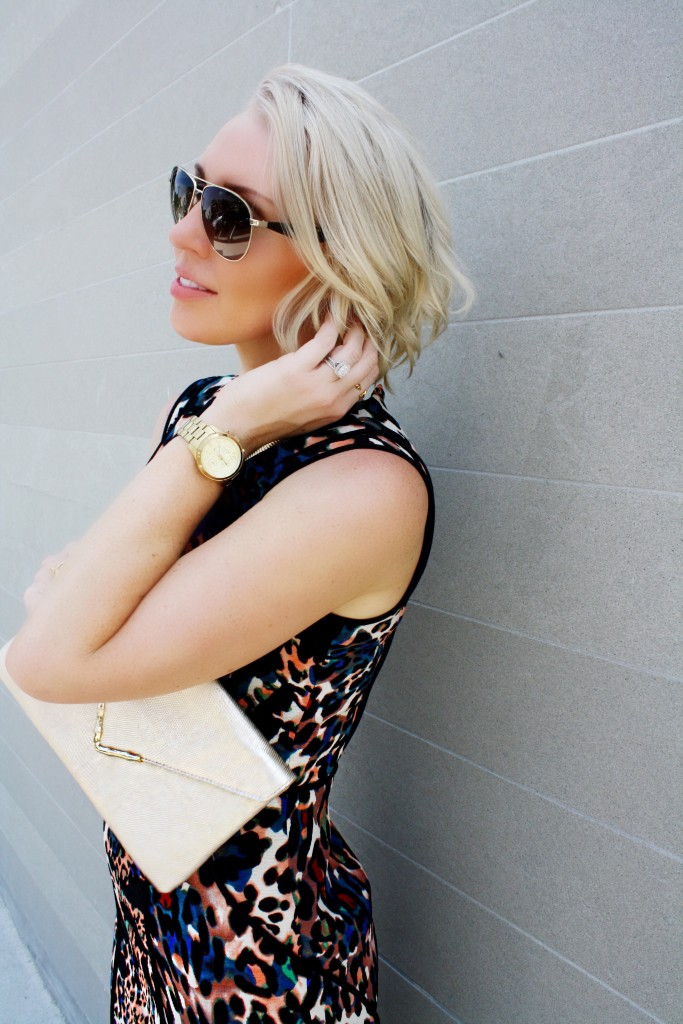 I chose my accessories based on the vibrant colors in this dress. My metallic clutch is by Elaine Turner. This is a limited addition that was made for a charity event but they have a similar style called the Brenna Gold Lizard Clutch. This bag literally goes with everything and can be worn year-round.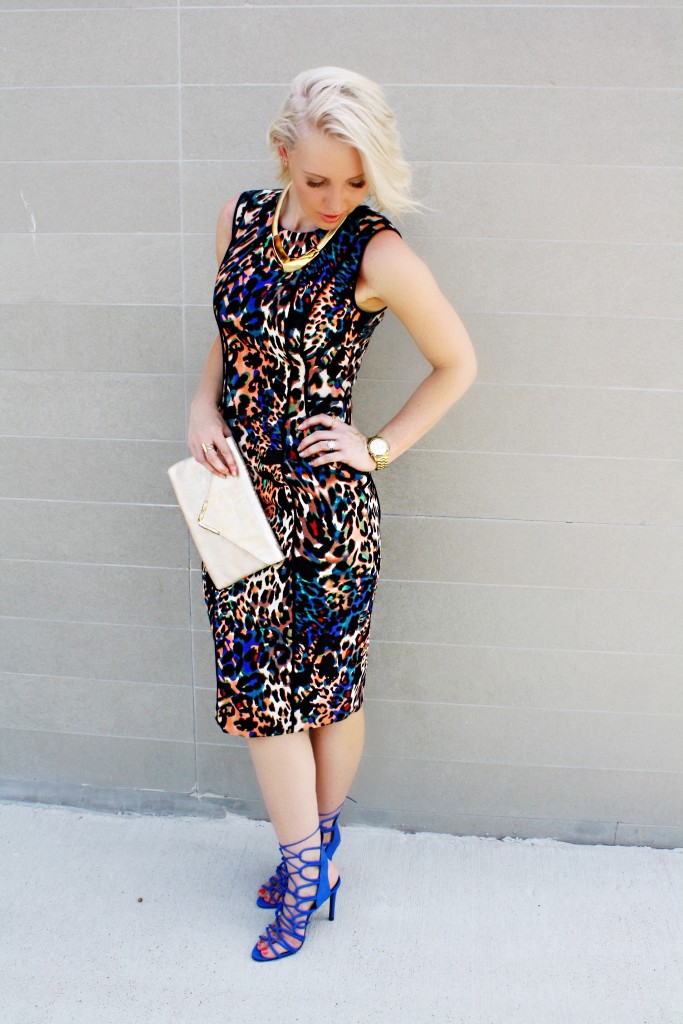 I purchased my shoes from Zara over the Summer. I was drawn to the cobalt blue color, and I'm loving the lace-up heel trend. This particular shoe is sold out. Zara sells out quickly so if you stumble upon something you love buy it! Don't wait because it will likely sell out before you get a chance to get back. Trust me, I learned this lesson the hard way!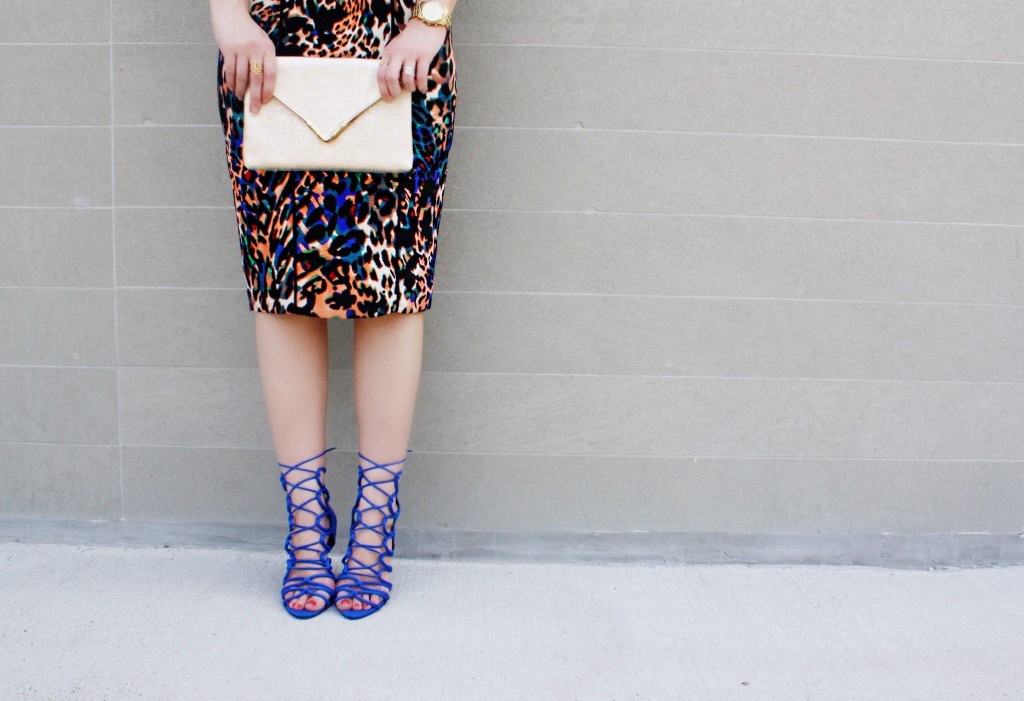 I found a gorgeous cobalt heel by Jessica Simpson on sale for 40% off at Nordstrom! You may be thinking "what in the world would I wear with cobalt shoes?" Here is a great article from fashionsy.com that shows you a variety of ways to wear this pop of color.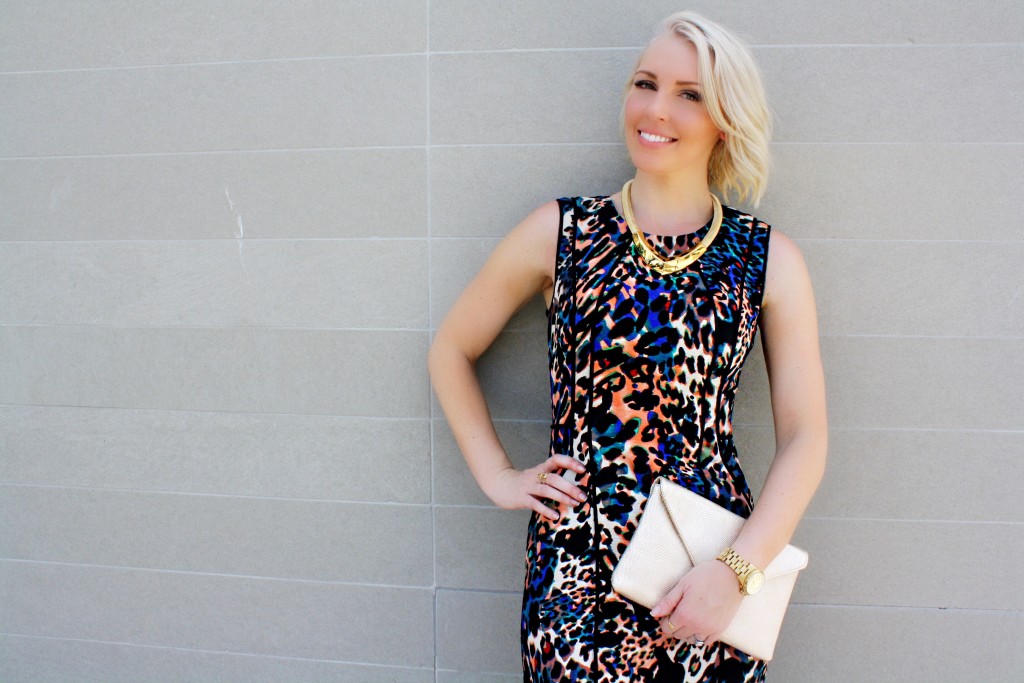 Leopard print and bright colors may be a bit intimidating to some of you. They may seem a little loud or draw too much attention,. That's ok! You can ease into these trends by adding them into your accessories. A leopard print shoe or scarf goes a long way.

Disclosure–This post contains affiliate links. Purchasing through them will help support this blog.
Photography by Linh Nguyen