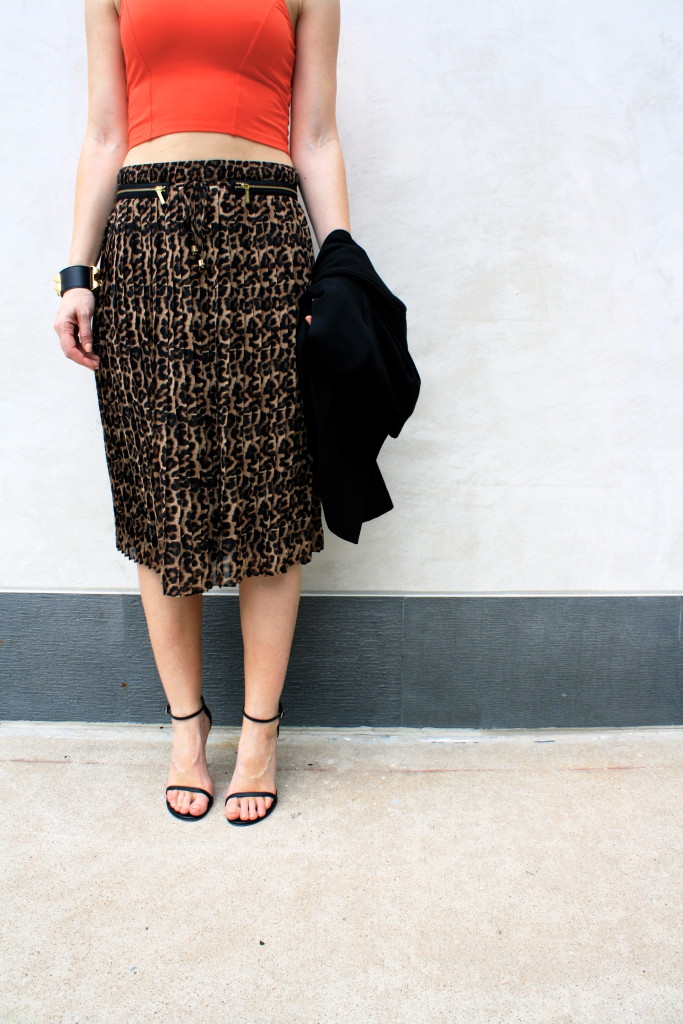 This Michael Kors skirt displays several trends that we are seeing this Spring: 1) Leopard Print 2) High-Waist 3) Midi Length 4) Pleats. The best part is, I found it on super sale when Loehmann's was going out of business (sniff, sniff). I've linked a similar style for you here.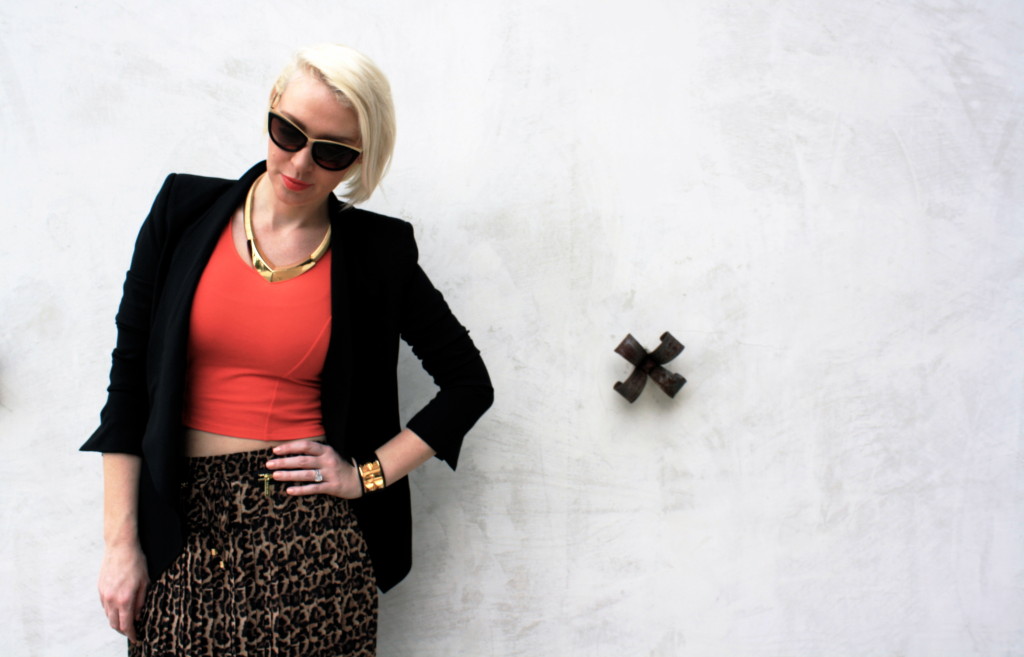 I love pairing leopard print with a pop of color like red or cobalt blue. The crop top I'm wearing is from H&M and is only $6.95. The blazer is from BCBG, and you can find a similar style here.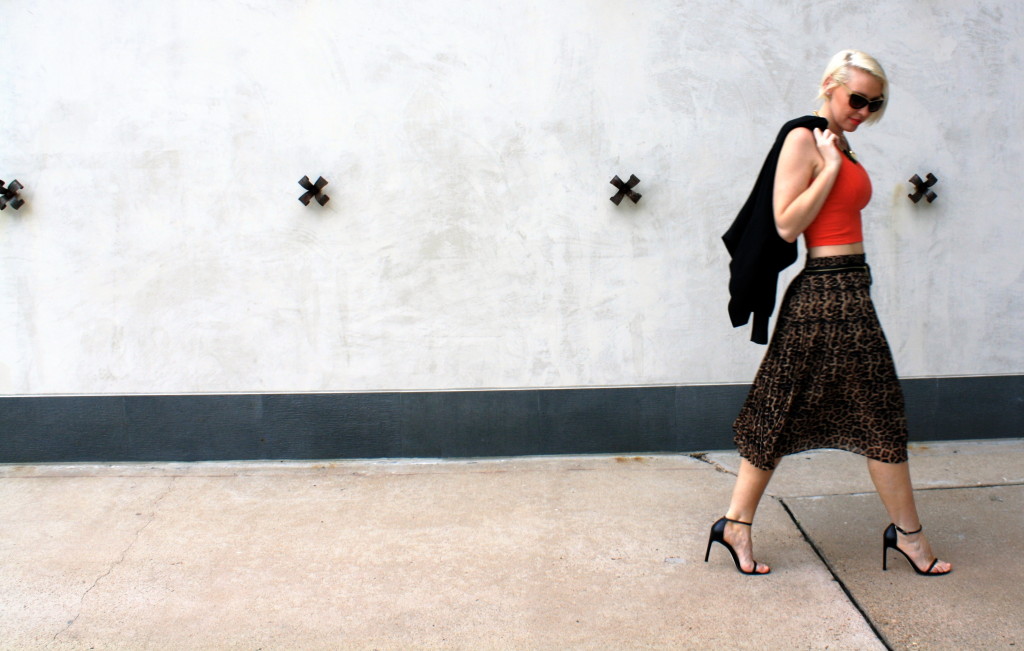 If leopard print seems too bold for you, try incorporating it into your accessories with a pair of ballet flats or with a scarf.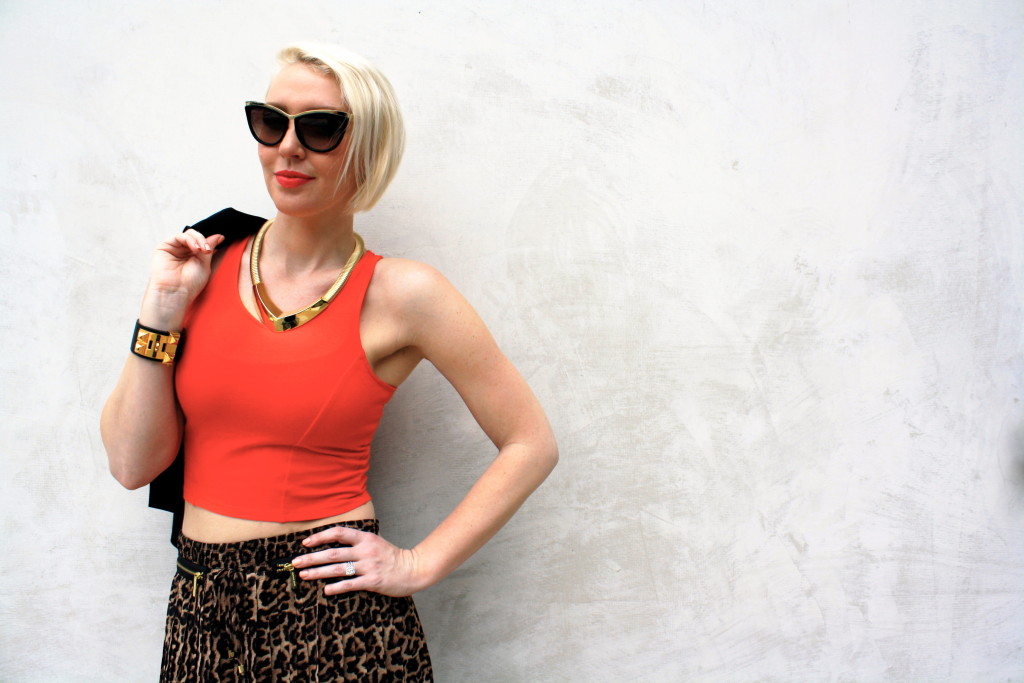 The black and gold accessories were a real compliment to this look.  My cat-eye shaped Alexander McQueen sunglasses (on sale now!) paired perfectly with the leopard print in my skirt, while the St. John statement necklace (similar style) and Hermes cuff (similar style) completed the look.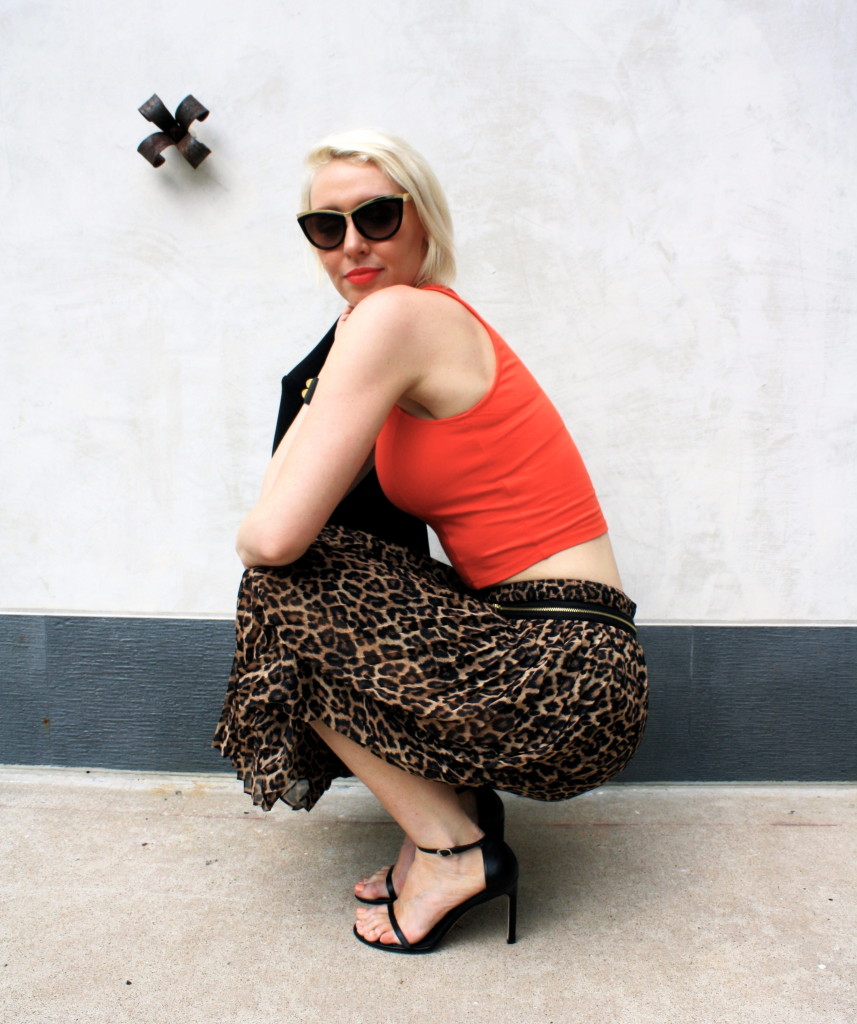 Last but not least, one of my favorite pairs of shoes at the moment. See my last post: Splurge vs. Steal for details!
XO-Natalie
Photography by Linh Nguyen (www.abeautifulrawr.com)