Happy Friday, TGIF, and all the things!
I've had this post in queue for a month or so because life has been busy, but I'm happy to finally be posting it. This look is too fun not to share!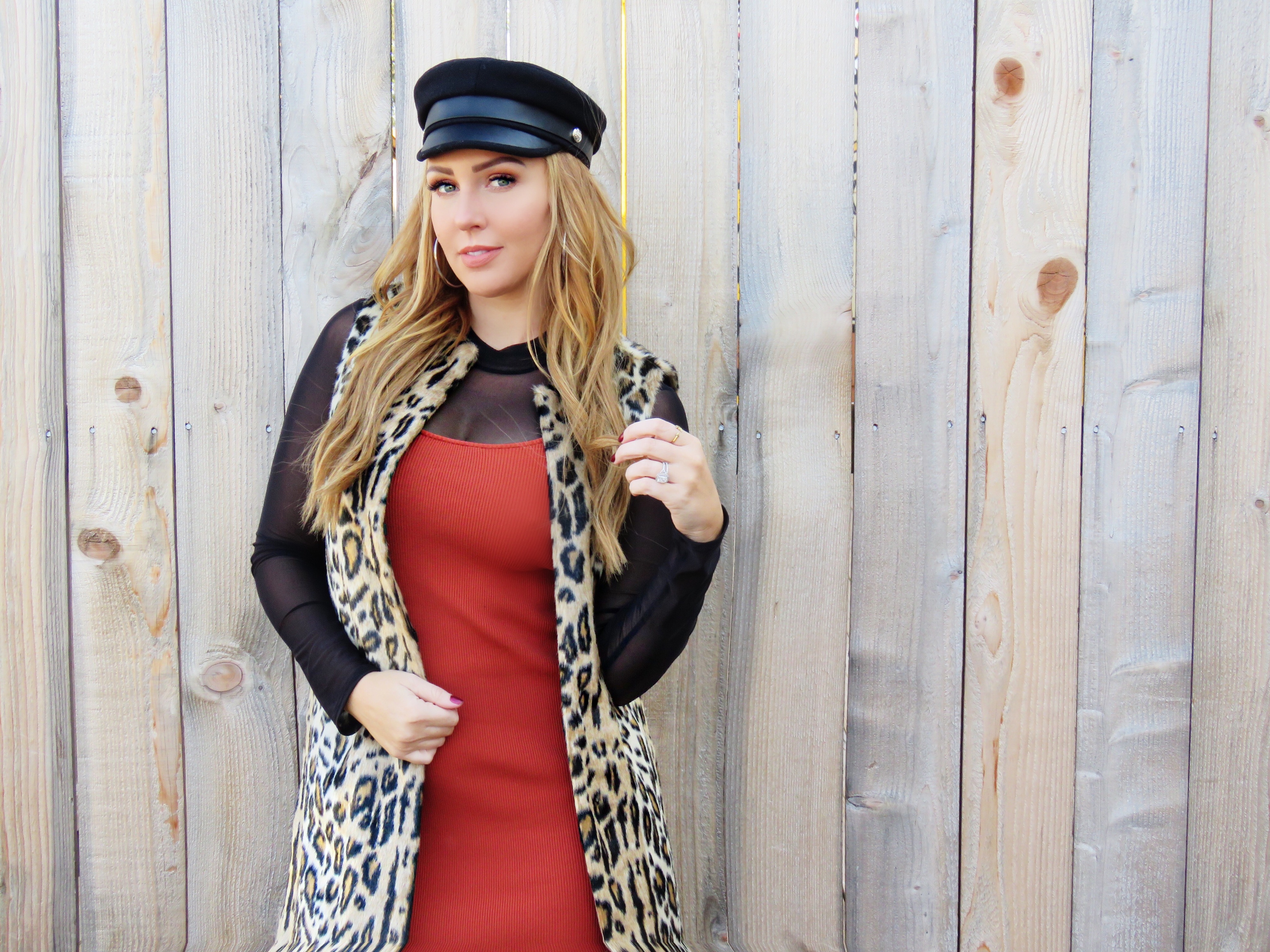 My inspiration for this look started with this amazing hat from Henri Bendel. If you're not familiar with Henri Bendel, it is a super cute accessories store located in the Houston Galleria and around the country. Their flagship store on 5th Avenue in NYC is always one of my favorite stops. Unfortunately, this specific style is sold out, but I found a similar style at Nordstrom.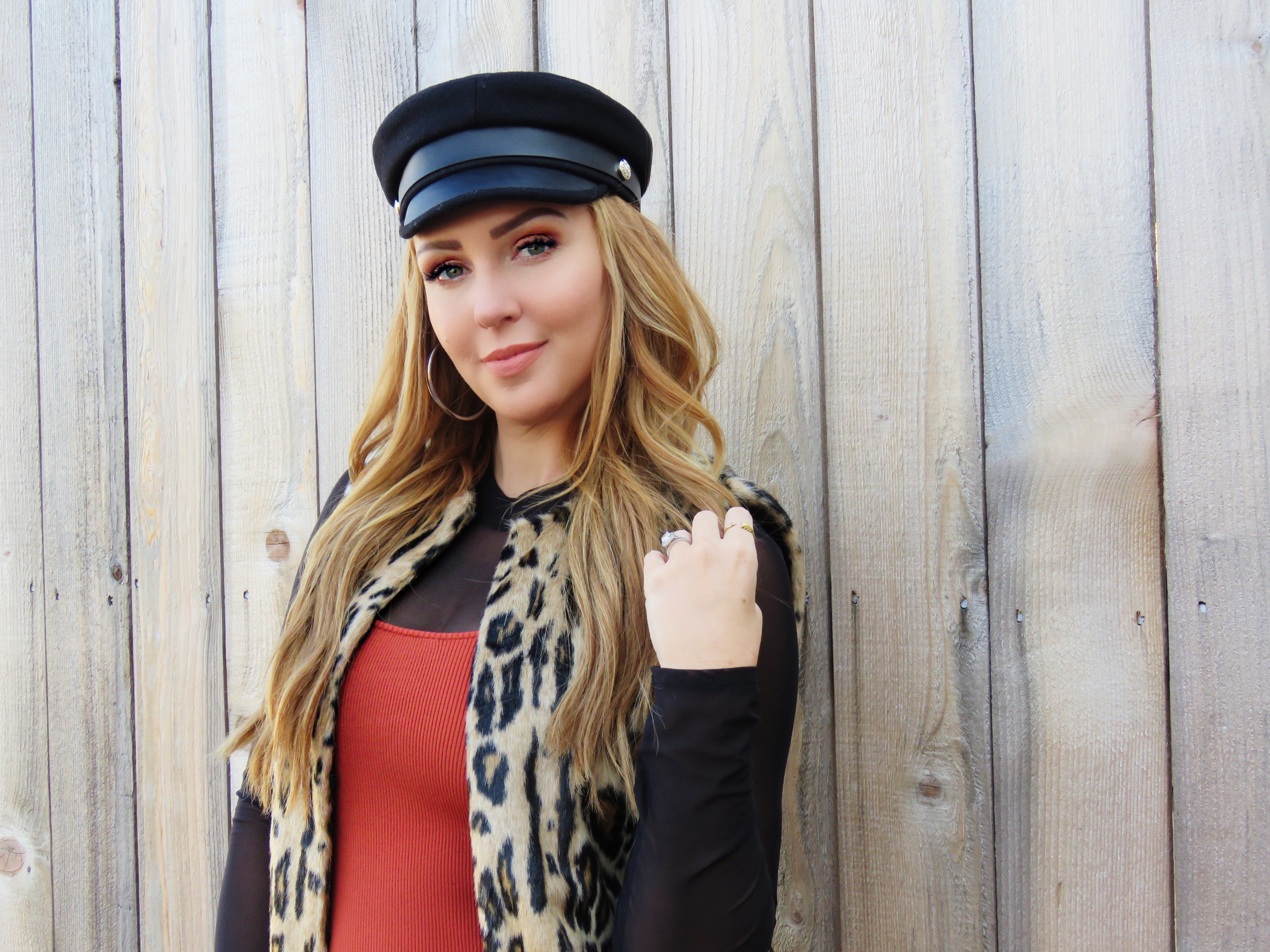 Hats can be an intimidating accessory for some people, especially the ones on the trendier side. I love hats for two reasons: 1) They add interest and an element of uniqueness to any outfit and 2) there is no better remedy for a dirty hair day. Don't be afraid to try a hat next time you want to add a little something extra to your outfit. A classic style that goes with most everything is a fedora.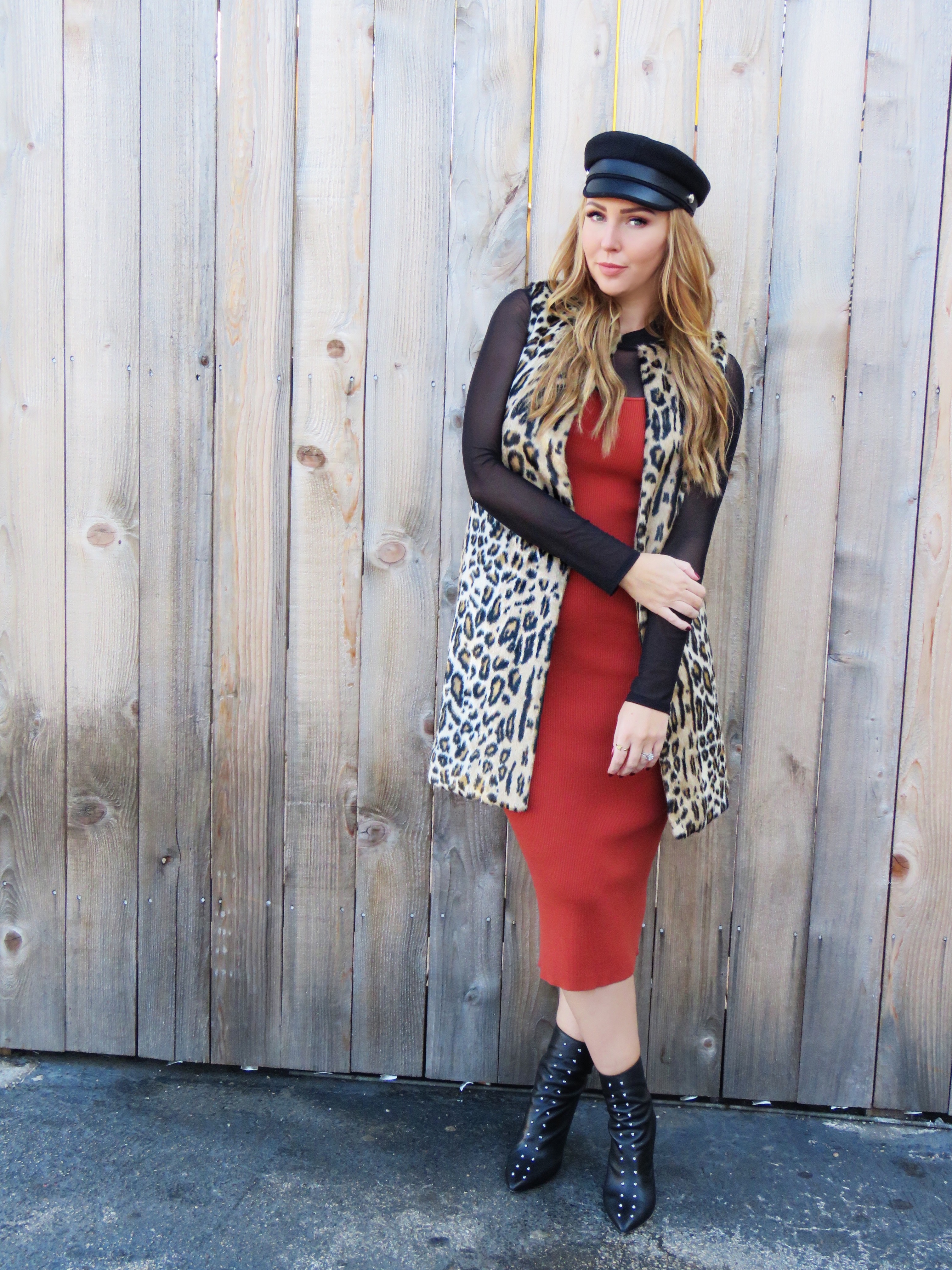 This super versatile ALC midi dress is from last season, but I found a dupe at Forever 21 for under $50. These bodycon midi dresses are great basics for layering with long vests and oversized jackets, and are easy to dress up or dress down.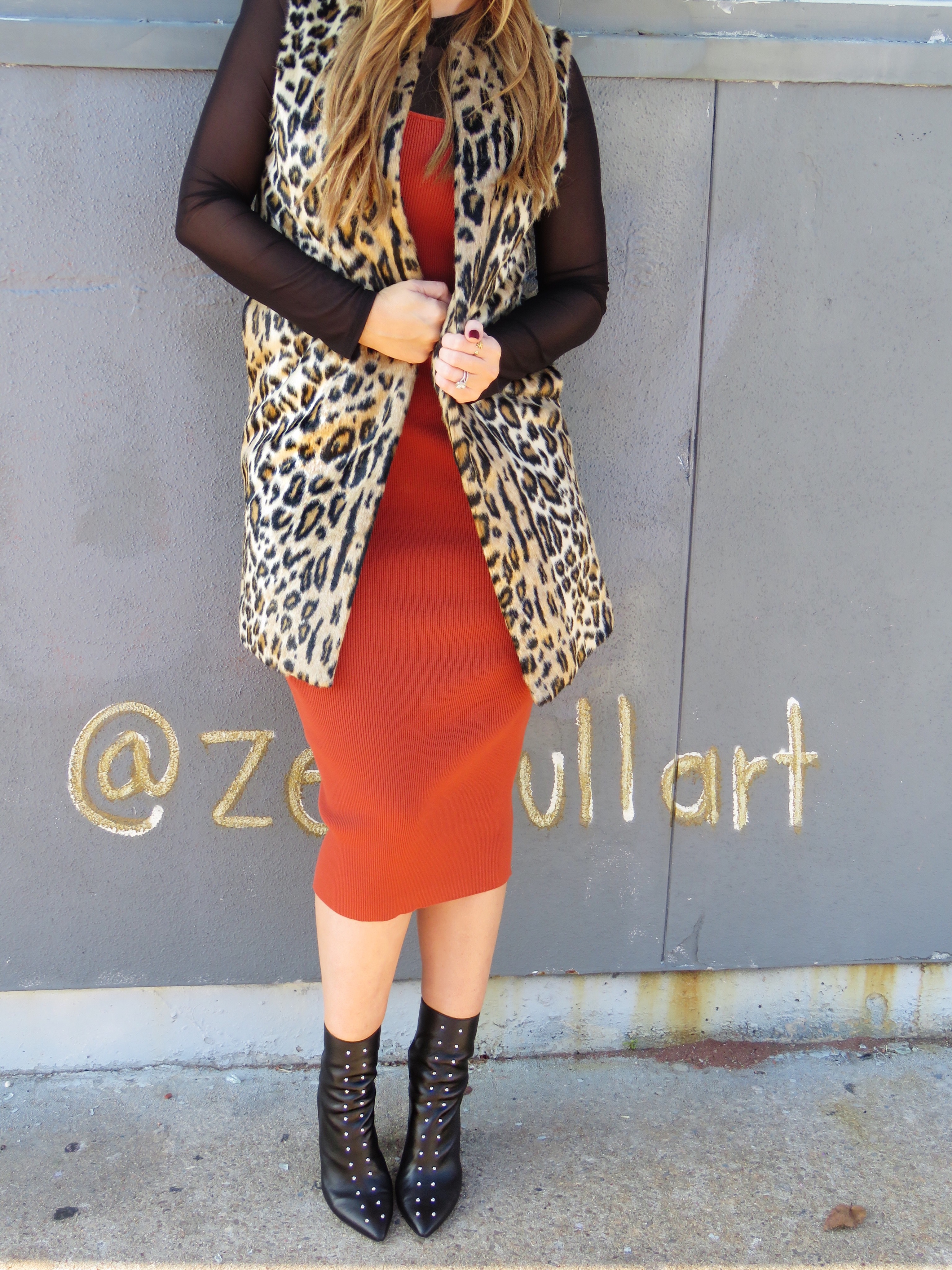 These dresses can be worn year round, but a great way to take them into Fall and Winter is by adding a lightweight turtleneck. I paired mine with a sheer turtleneck to add a bit of edginess I wanted to incorporate into this look.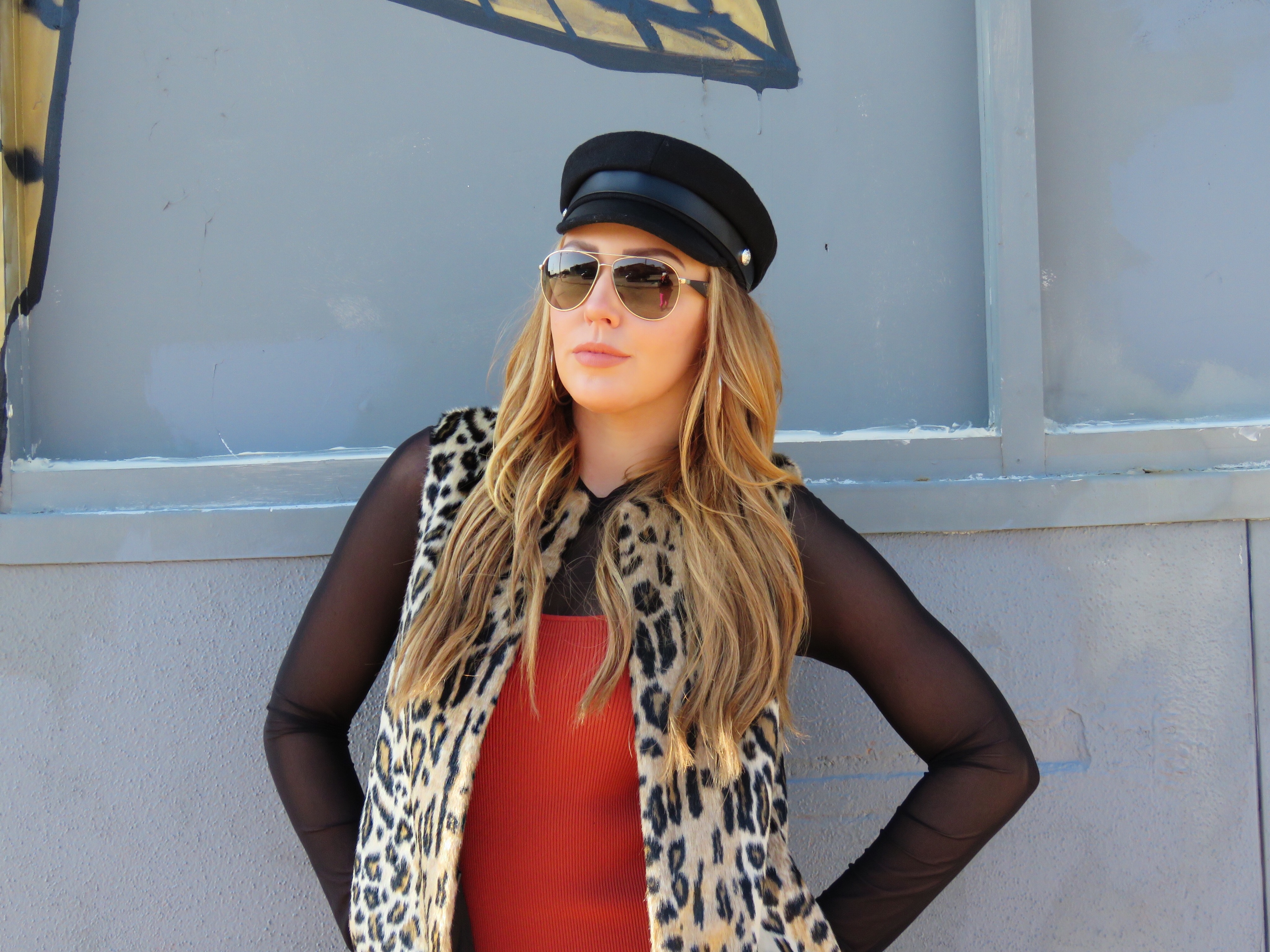 This look has several layers which I think adds a fun dimension. The final layer is a long faux fur vest by Alice and Olivia. I get compliments every time I wear this vest and lucky for you guys it is on sale for half off!!! It is such a fun piece and can be dressed down by throwing on over a t-shirt and jeans.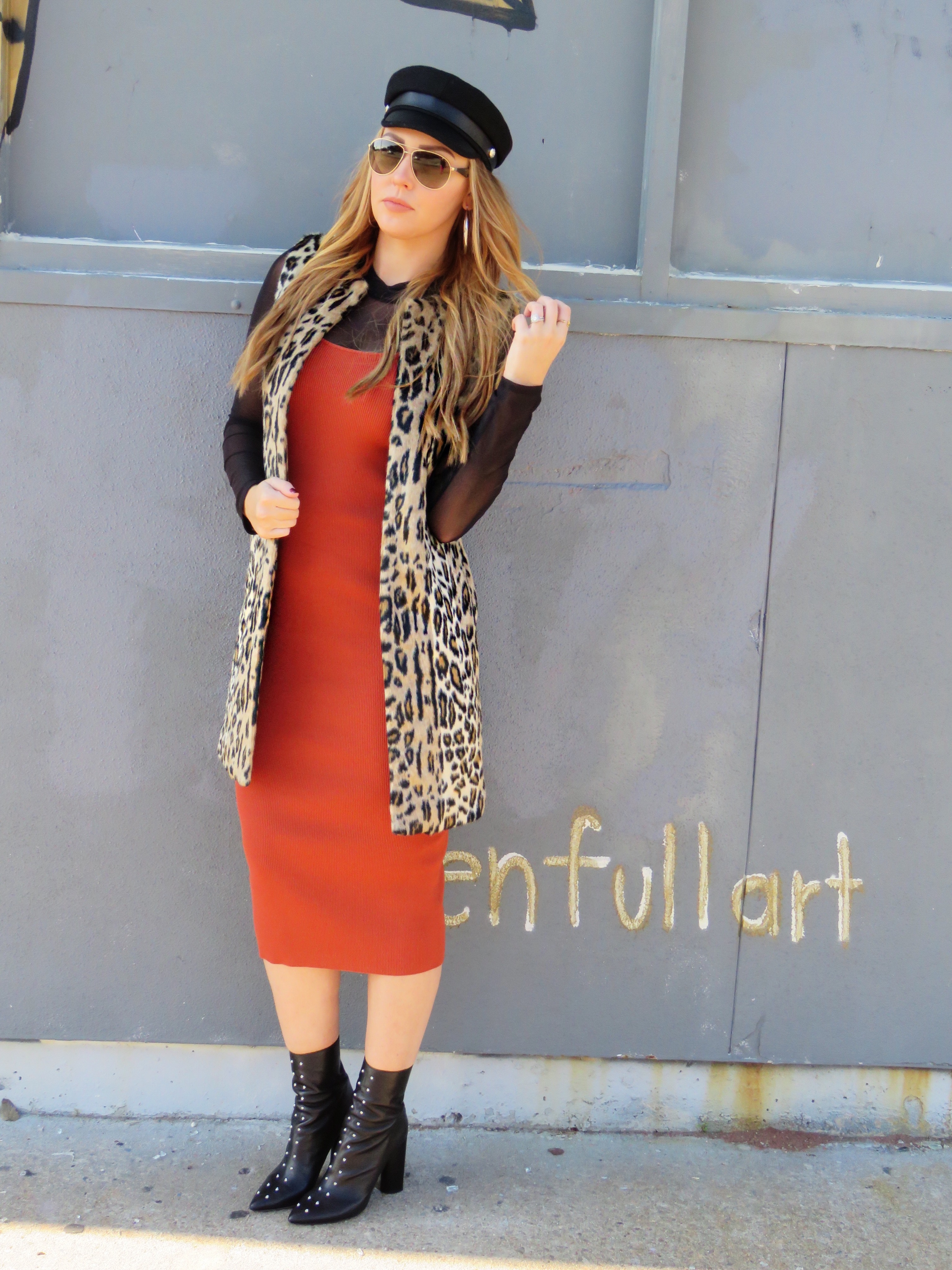 Last but not least are these Iro boots that I purchased this past Fall at Cakewalk Style Shop and they quickly became a wardrobe staple. If you live in the Houston area you must check out Cakewalk in River Oaks or The Woodlands. It is such a cute boutique with unique brands and the owners Jen and Gina are the best!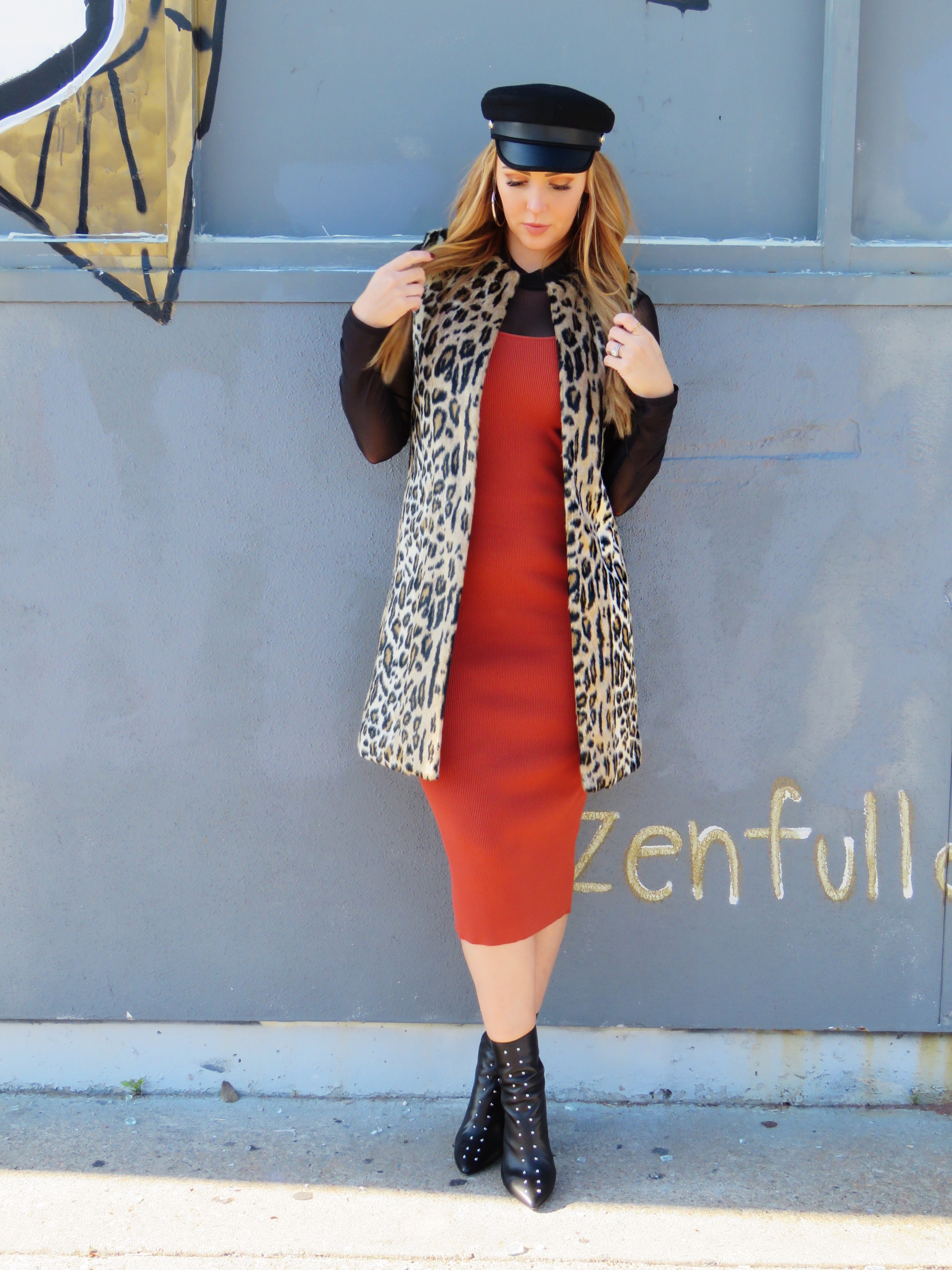 These boots are great, but were a bit of a splurge so I found a Vince Camuto dupe for you for under $150! This boot is a super versatile style because you can dress it down with boyfriend jeans and a blazer or keep it dressy by pairing with a dress or pencil skirt. 
I like to have fun with fashion and push the trend boundaries a bit, and feel like I did so with this look. While I wouldn't consider this to be an everyday outfit, I would definitely wear it for a girls' night out or a fashion event. One of my all-time favorite fashion quotes by Rachel Zoe says it all- "Style is a way to say who you are without having to speak."