I talked a little bit about mixing prints in my first post, but we're taking it to another level with this one. One of the designers that inspired this trend is Peter Pilotto. You may recognize the name from a collaboration with Target in February 2014. The design duo brings together graphic prints and bright colors to create perfection.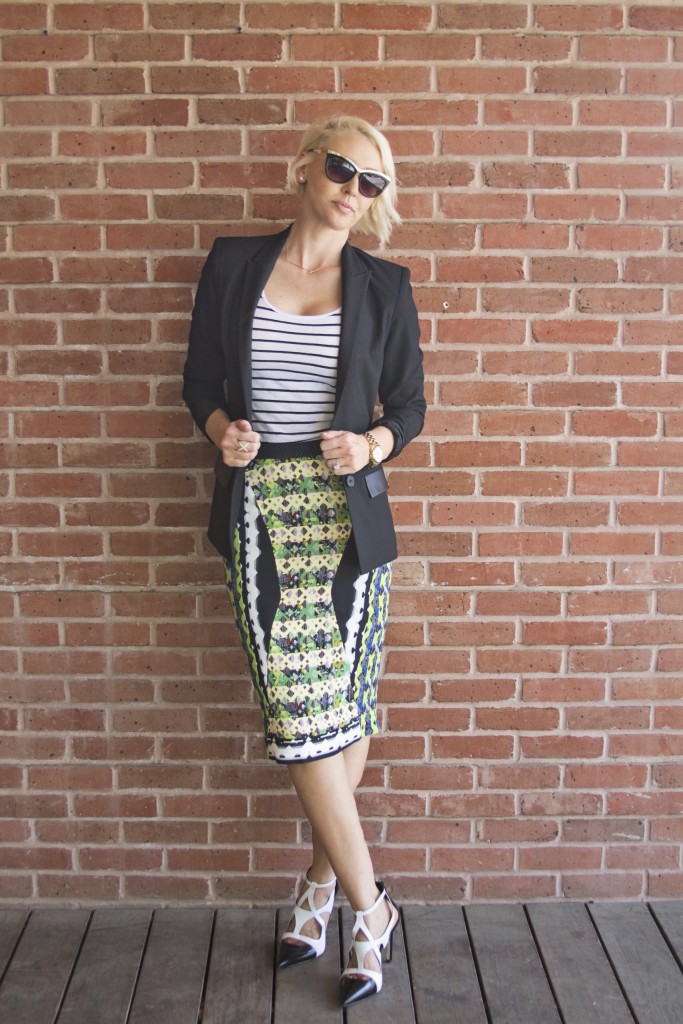 The skirt I am wearing is Peter Pilotto and is for sale at Repeat Couture for $85.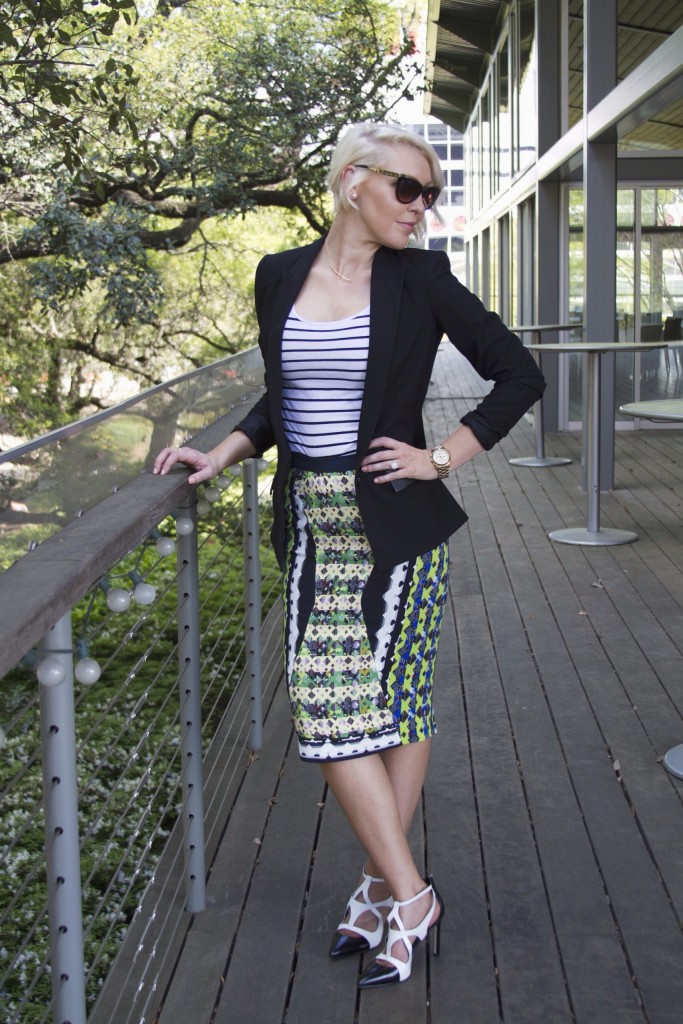 I paired this skirt with a striped tank from H&M. I enjoy the contrasts of this look: 1) black and white and 2) horizontal stripes vs. vertical stripes. It all comes together to create and interesting yet sophisticated look.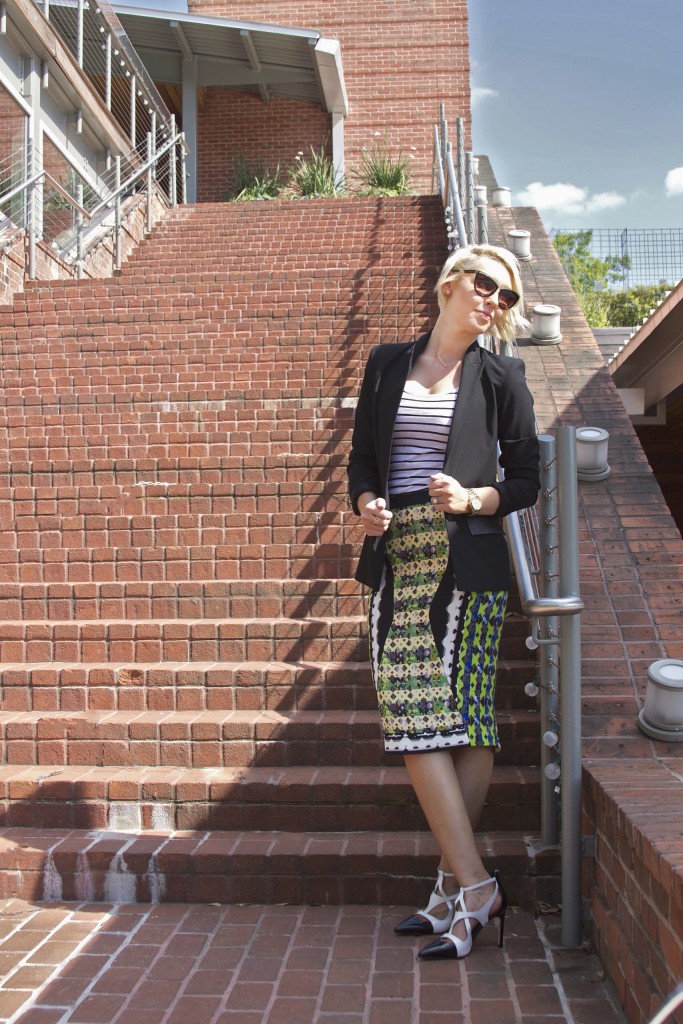 I live for a good blazer. I think a black boyfriend blazer should be a staple in every woman's closet. "Boyfriend" simply means a more relaxed fit and tends to be longer than a traditional women's blazer. It is a great way to dress up a pair of jeans for a night out or pair with a pencil skirt for a more professional look. The one I'm wearing is from Zara.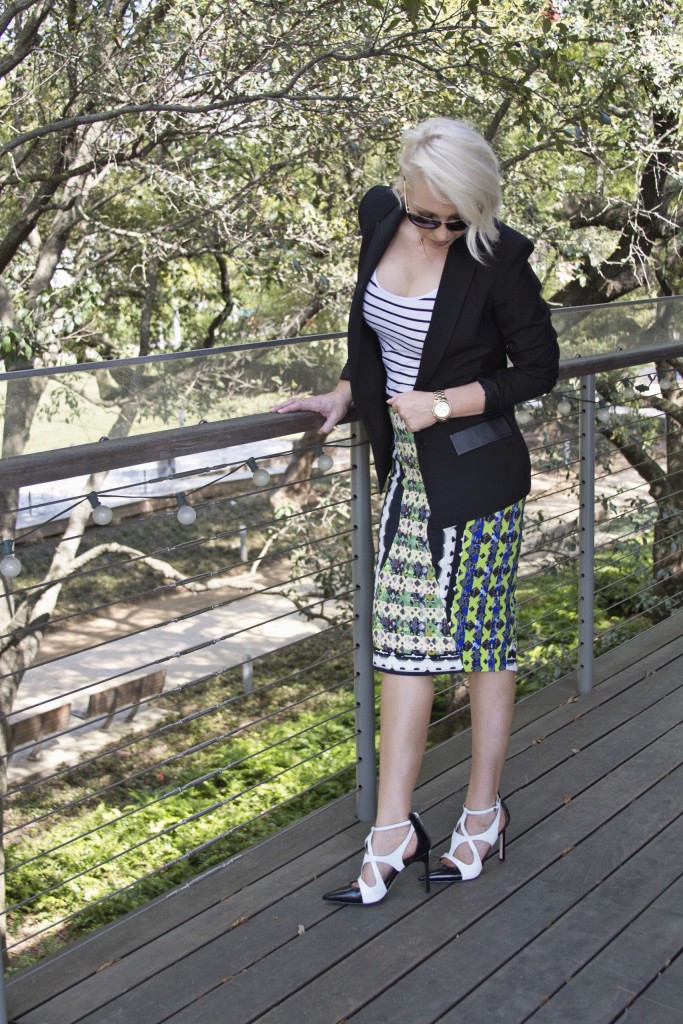 I saw these shoes on Rachel Zoe's "The Zoe Report" and fell in love. A classic pump with a twist. They are made by Ivanka Trump and are currently on sale at Neiman Marcus Last Call.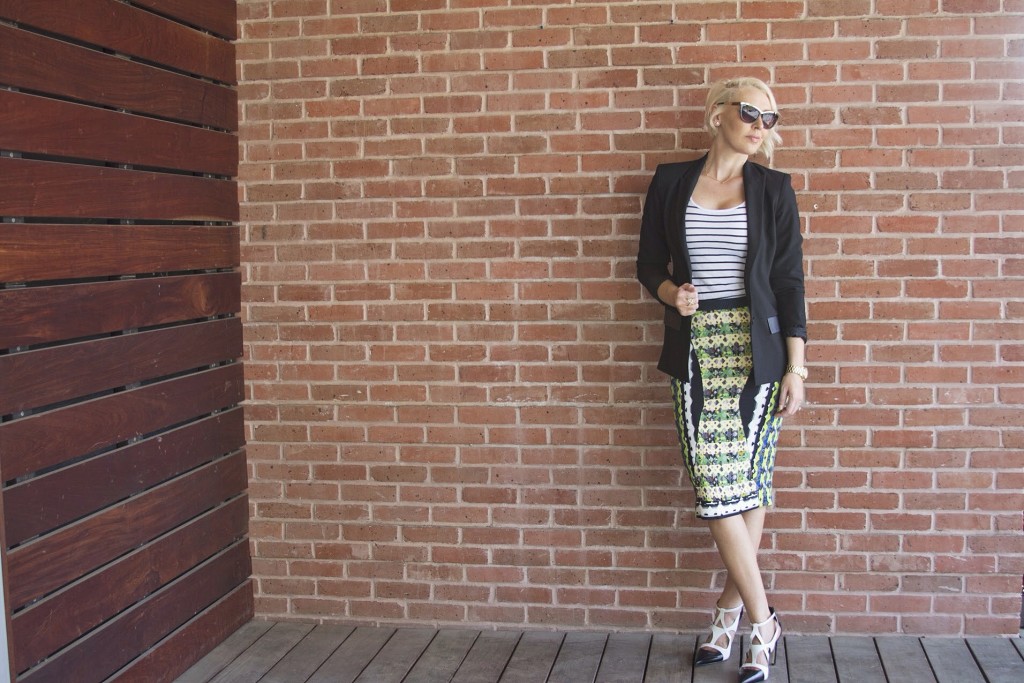 Last but not least, my sunglasses are by Alexander McQueen. I tried these on and instantly felt like a rock star. The cat eye felt so chic, but they were more than I was initially willing to spend. Instead of making an impulse buy and consequently suffering from buyer's remorse, I waited it out for several months. When I still couldn't stop thinking about them I decided to splurge.
Stylist's Advice: If there's an item you're coveting, go home, think about it, and if you still can't get it out of your head then it may be worth going back for.
XO-Natalie
Photography by Hayley Jackson (www.hayleyjacksonphotography.com)