I don't know about you guys, but I have had a crazy busy week so I am definitely feeling thankful it's Friday! I recently became a member of Women of Wardrobe (WOW) which is a  young professionals organization for women who support Dress for Success Houston. WOW and Tootsies hosted a Summer Soireé this week featuring Rachel Zoe's Fall 2015 collection. It was a great event, and I had the pleasure to meet and chat with fellow bloggers and fashionistas. Here are the details of what I wore.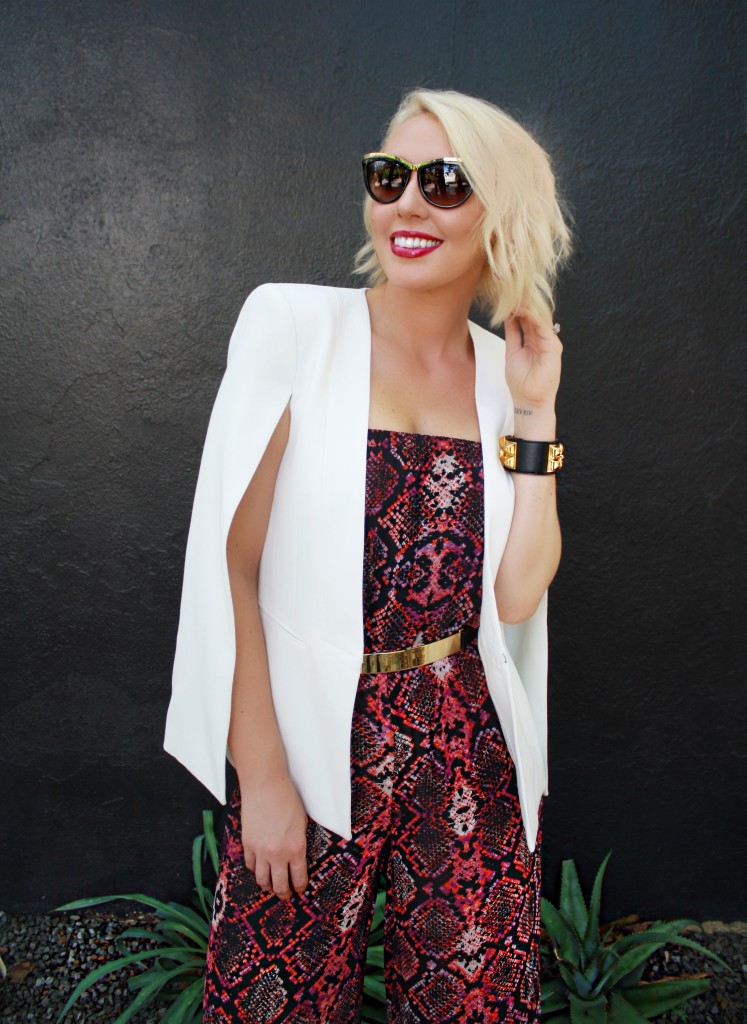 This entire outfit was based around this amazing python print jumpsuit I found at Target! The stylist in me is always altering or changing details to accommodate my vision. I decided to alter the jumpsuit and make it into culottes. Including alterations, the core of this look was under $50.00!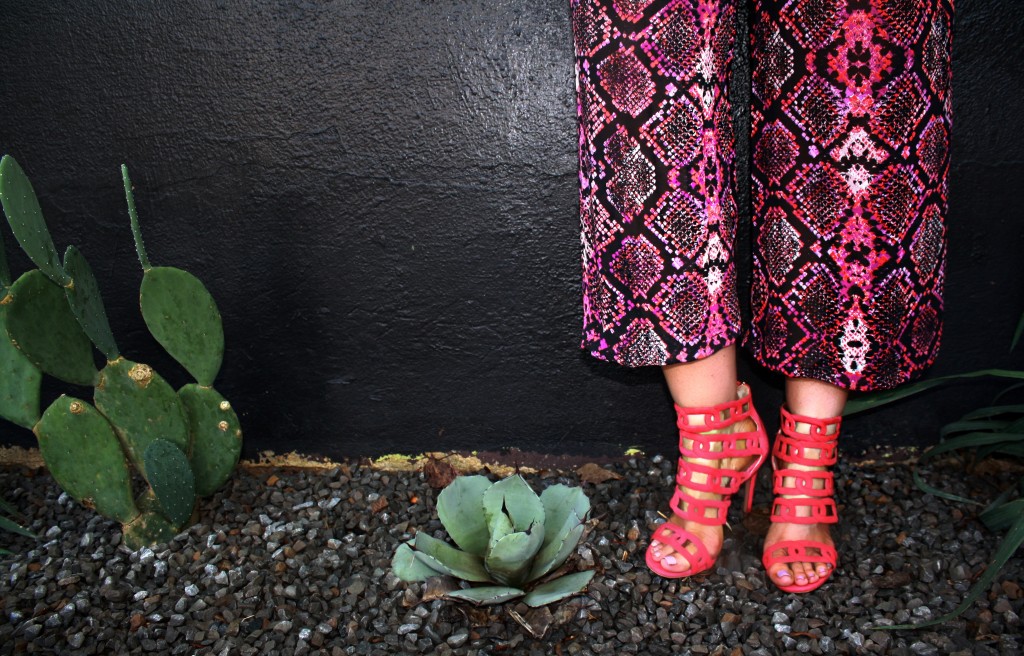 I cut off the jumpsuit for two reasons: 1) culottes are very on trend right now and 2) I wanted to display these amazing Aquazurra shoes I found at Tootsie's Summer sale. This shoe is sold out of most sizes so I've linked a similar style for you here.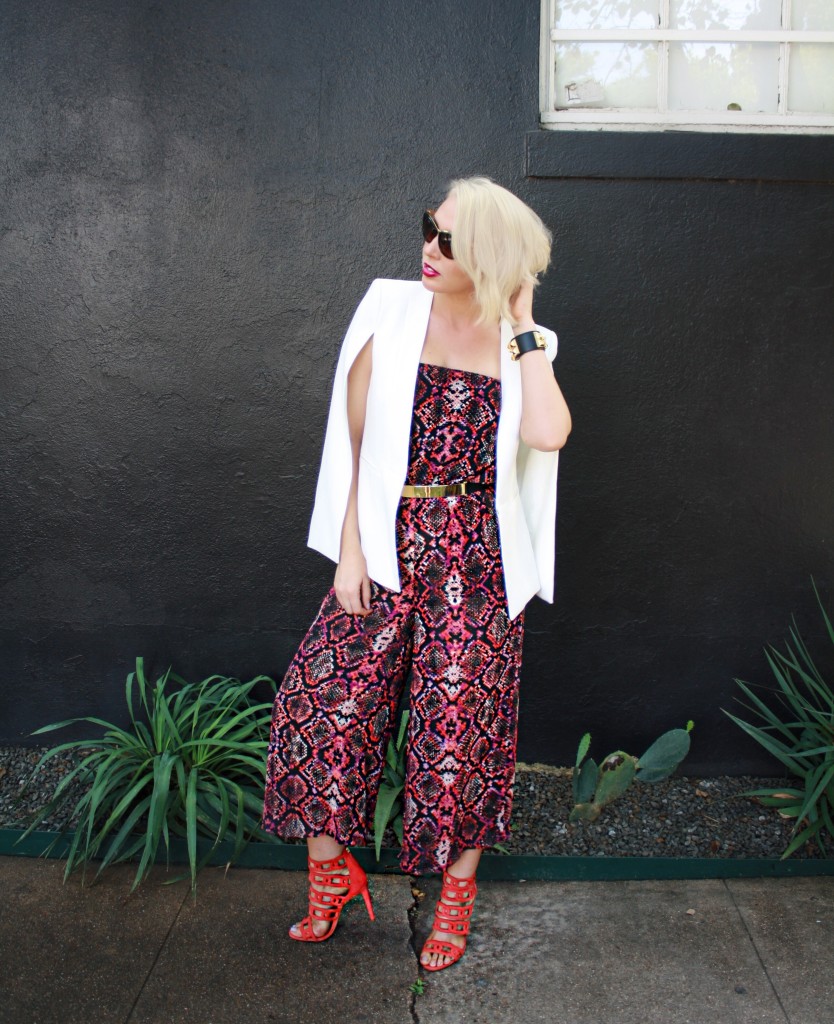 This cape blazer is probably one of the coolest things I own. There is something about wearing a cape that just makes you feel chic. The one I'm wearing is from BCBG and it comes in both white and black.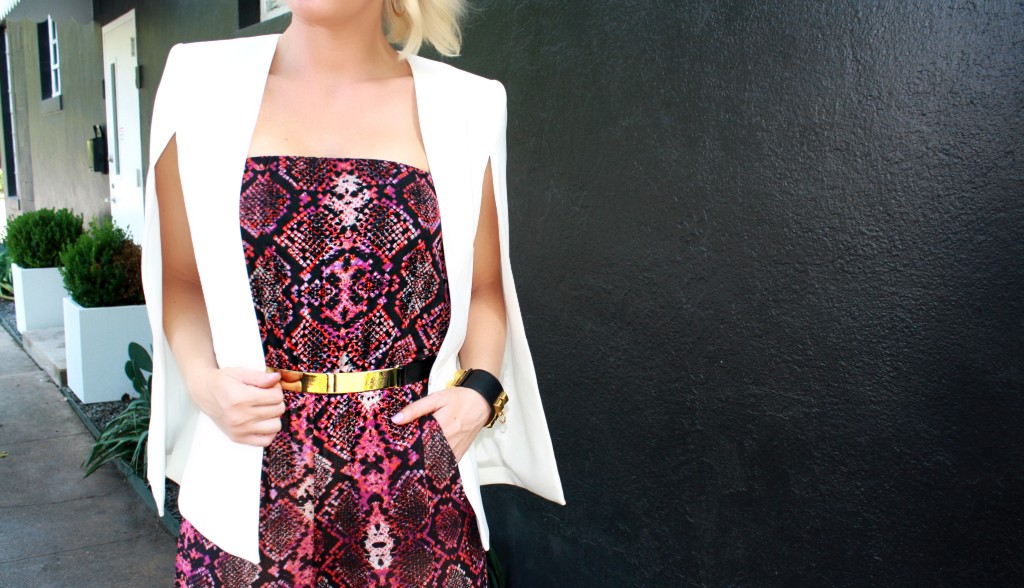 I added a belt to break up the print, to define my waistline, and to bring out the black and gold in my cuff bracelet. This belt was purchased from Nordstrom last year and is no longer available, but I found a similar style for you here.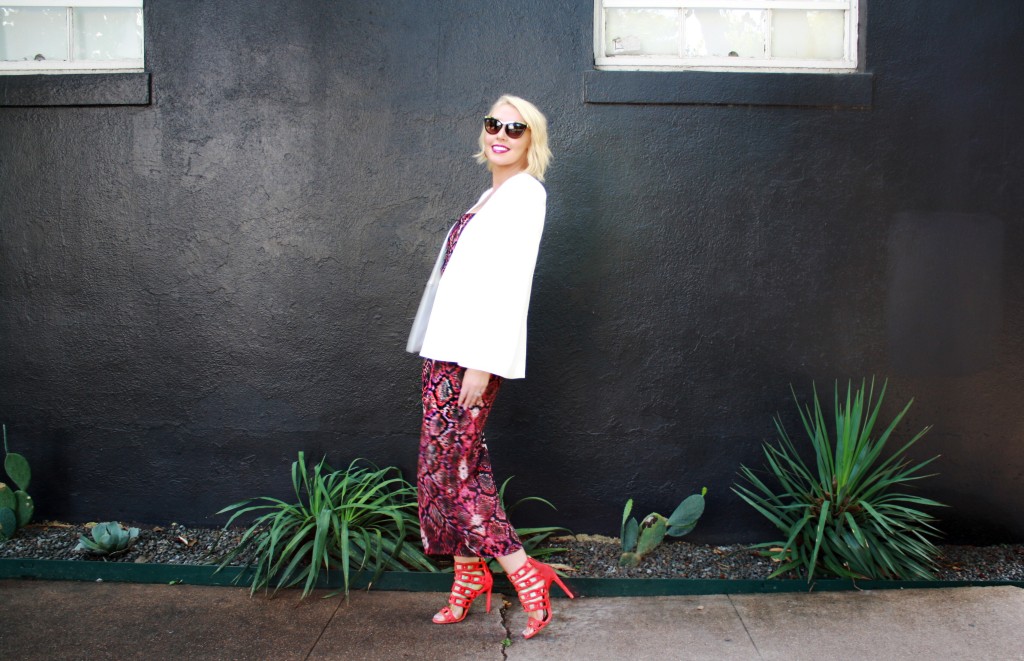 I think as women we all have days when we aren't feeling great about ourselves for whatever reasons. Other days, however, we can put something on that automatically makes us feel good and brings out our confidence. This outfit did that for me. I think it must have been the cape 😉
XO-Natalie
Disclosure–This post contains affiliate links. Purchasing through them will help support this blog.
Photography by Linh Nguyen