Can you believe it's June 2nd?! Where has this first half of this year gone?? I'm so happy to post this outfit today because it's bright and cheery and feels like Summer! We need some bright and cheery after all of the crazy weather we've had in Texas!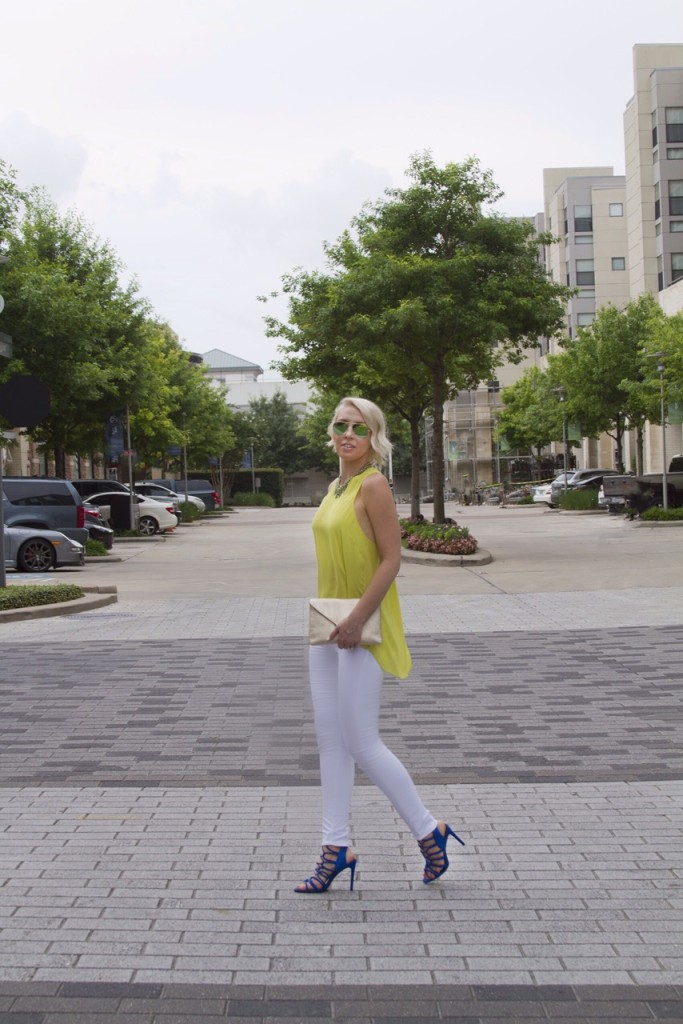 Royal Blue and Chartreuse is one of my favorite color combinations. The colors are rich and really pop against one another.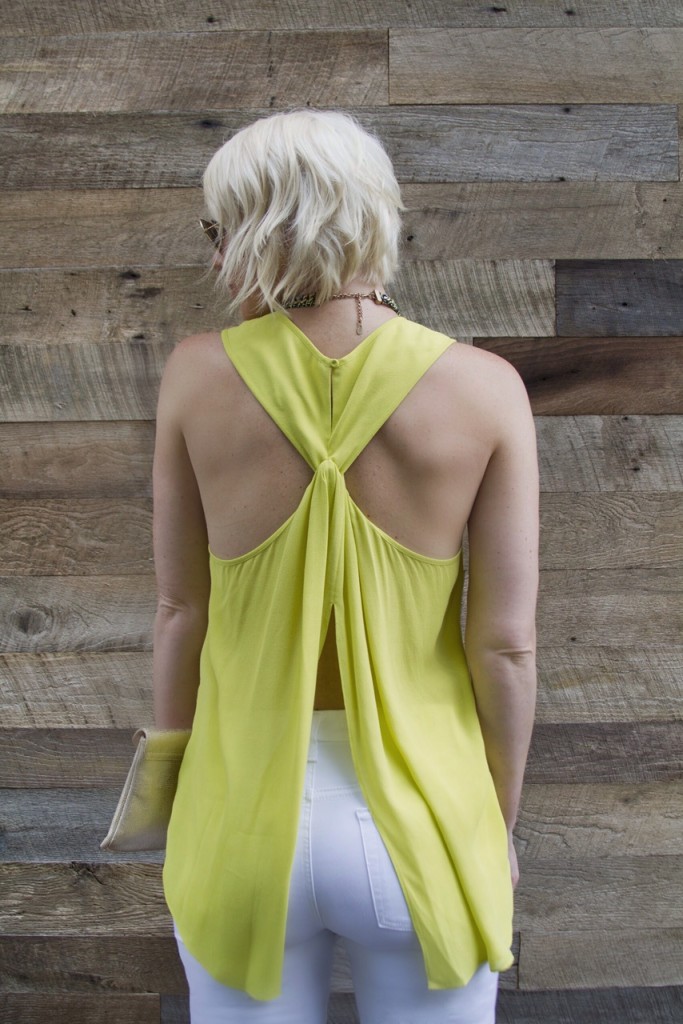 My top is from BCBG. The back detail is definitely the highlight. Business in the front and party in the back!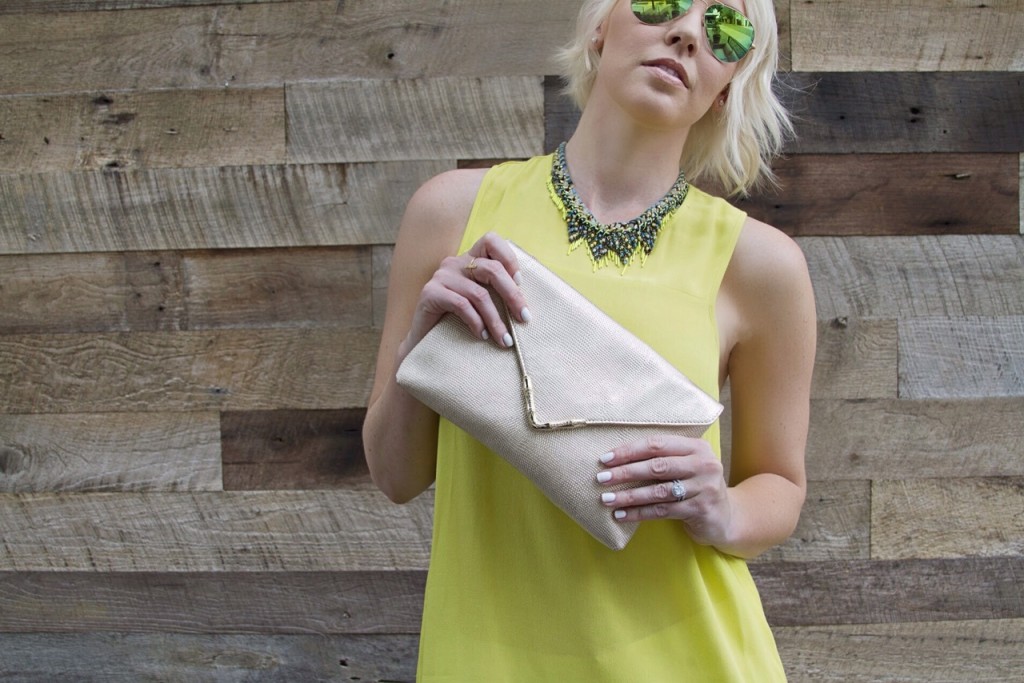 White jeans are a Summer staple. As a personal shopper, I know the frustrations we go through trying to find the perfect pair (which really means the least see-through). I have tried on and have had clients try on a million different styles and brands so let's just say I'm a white jean connoisseur. I have compiled a list of my favorites so click the links to see my recommendations: NYDJ, AG, Joe's, Citizen's of Humanity.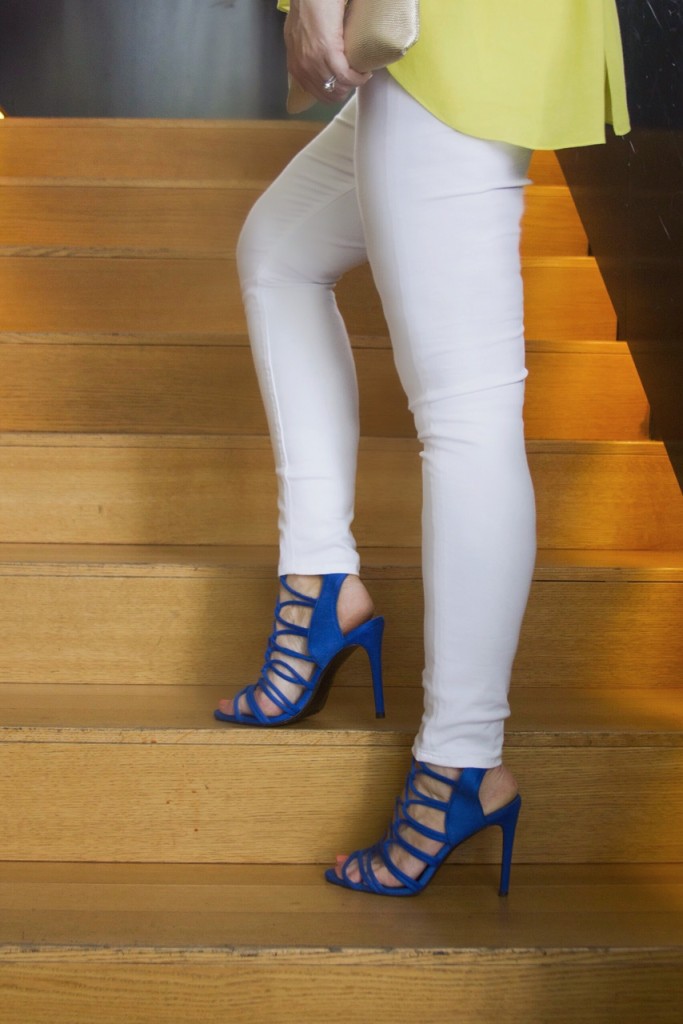 These shoes are from Zara and are so fun! I love Zara shoes. They are often inspired by designer styles yet they are a lot more affordable. The ones I'm wearing are sold out online but they may still be available in stores.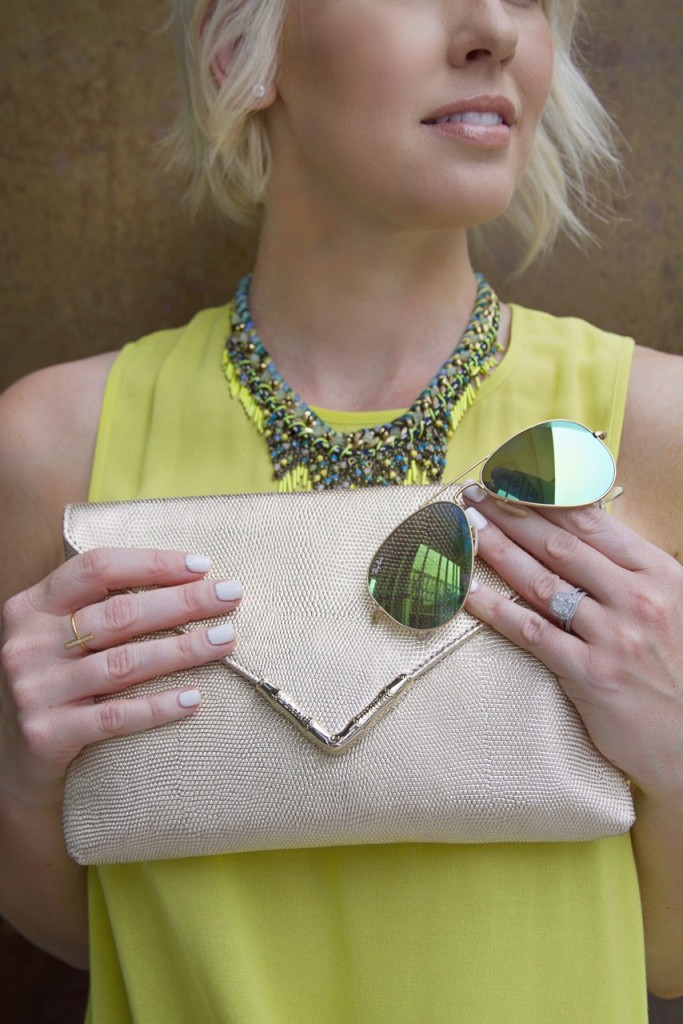 The necklace I'm wearing is also from Zara, and it's only $39.90! My sunglasses are from Rayban. You will often see looks of mine that are color blocked (wearing two different yet complimentary colors) and pulled together with my accessories. My necklace and sunglasses compliment the colors i've paired and pull the look together.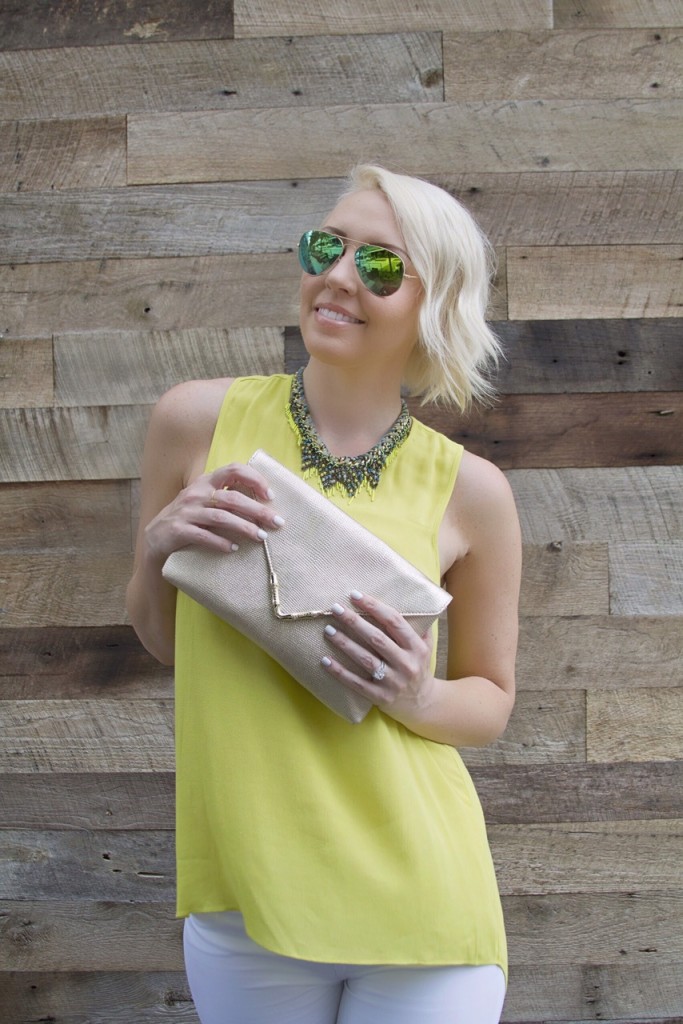 Last but not least, my hand bag is from Houston designer, Elaine Turner. This particular style was custom made for the Heroes for Handbags charity event that raises funds for Heroes for Children (a charity that offers financial aid to families with children battling cancer), but you can find a similar style here.
Have a great week and enjoy this sunshine!!
XO-Natalie