Happy December! Isn't it crazy how Christmas is less than two weeks away and temps are in the 70s-80s? Even though it doesn't feel very holiday like, it's nice to enjoy some cooler weather. The key to dressing for this weather is layering.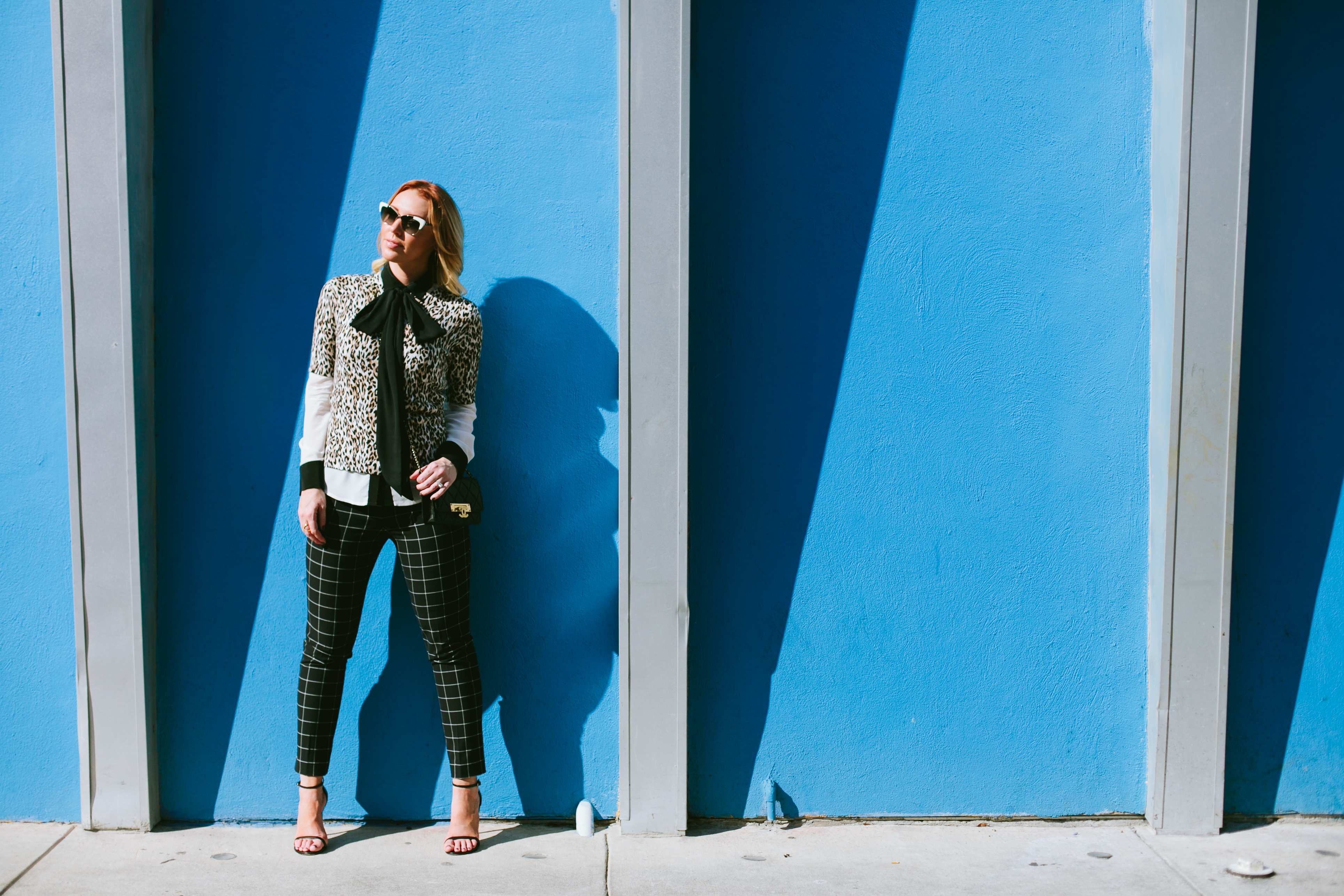 As you can see, this look is all about layering fun pieces and mixing prints. I layered a black and white silk button down with a short sleeve leopard print sweater. Both of my pieces are from a few seasons ago but I found a similar button down from Banana Republic, and a leopard print cardigan from The Limited.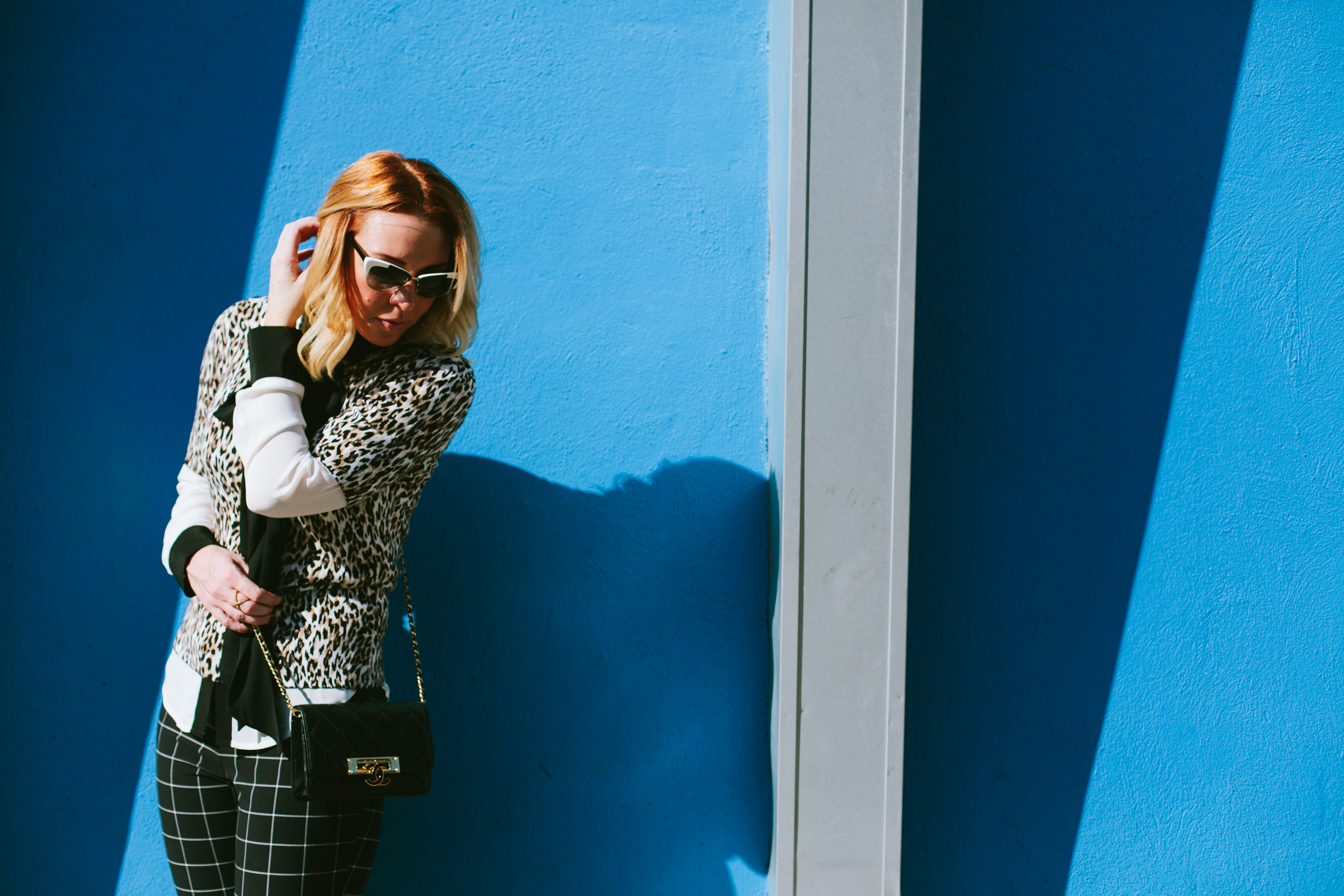 I love the leopard and plaid trend. I think it's such a fun twist to add to your wardrobe. I paired my leopard print cardigan with a windowpane printed pant from Vince Camuto. The key to mixing prints is to keep them in the same color family. The black and white pant mixes well with the leopard print top because all of the colors coordinate.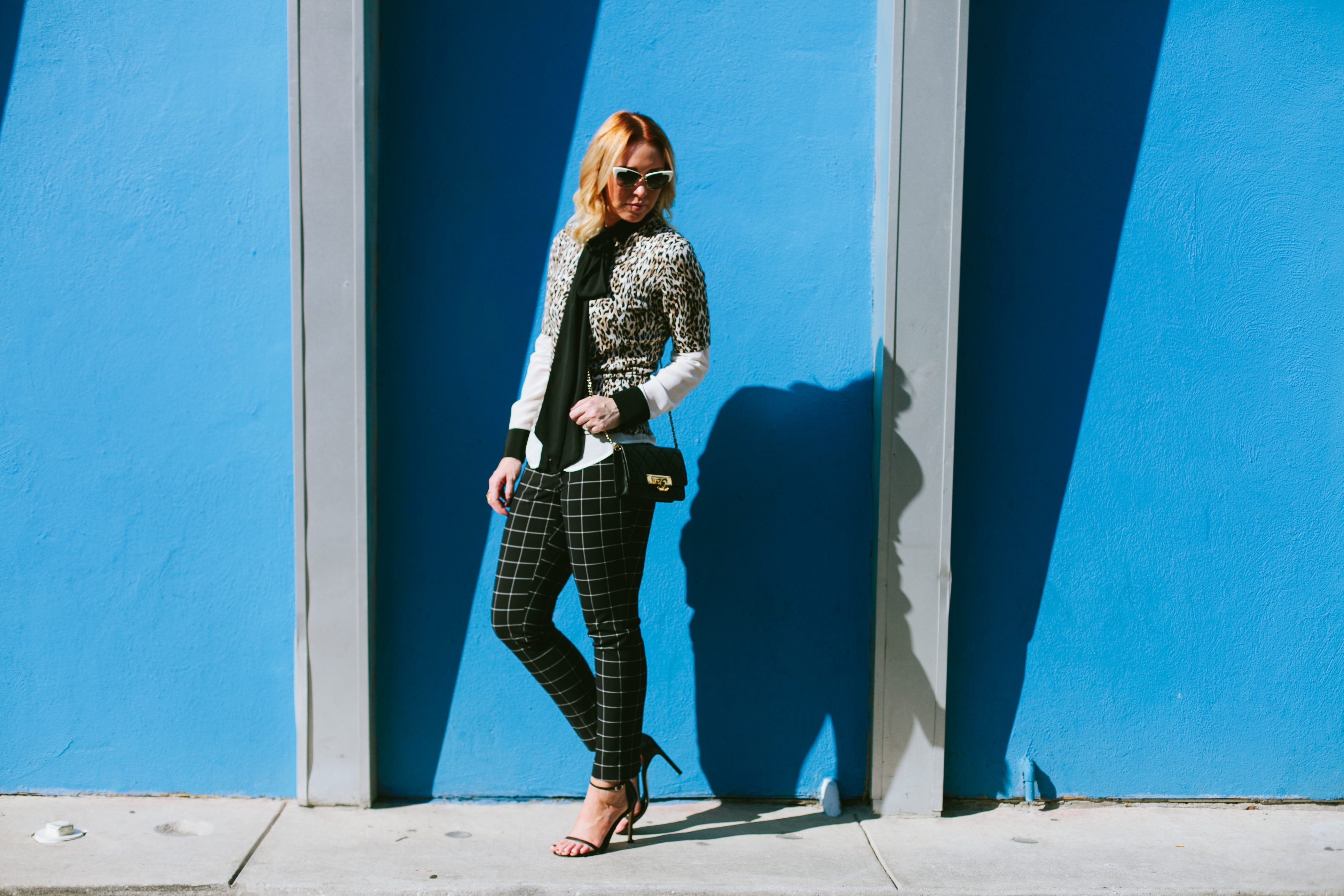 If mixing prints is not your thing, that's ok. It's not for everyone. Sometimes prints may seem too bold, but if you pair them with solids you can tone it down. Style a leopard print top with a black pant or this black and white pant with any solid color top and it instantly becomes a great option for work.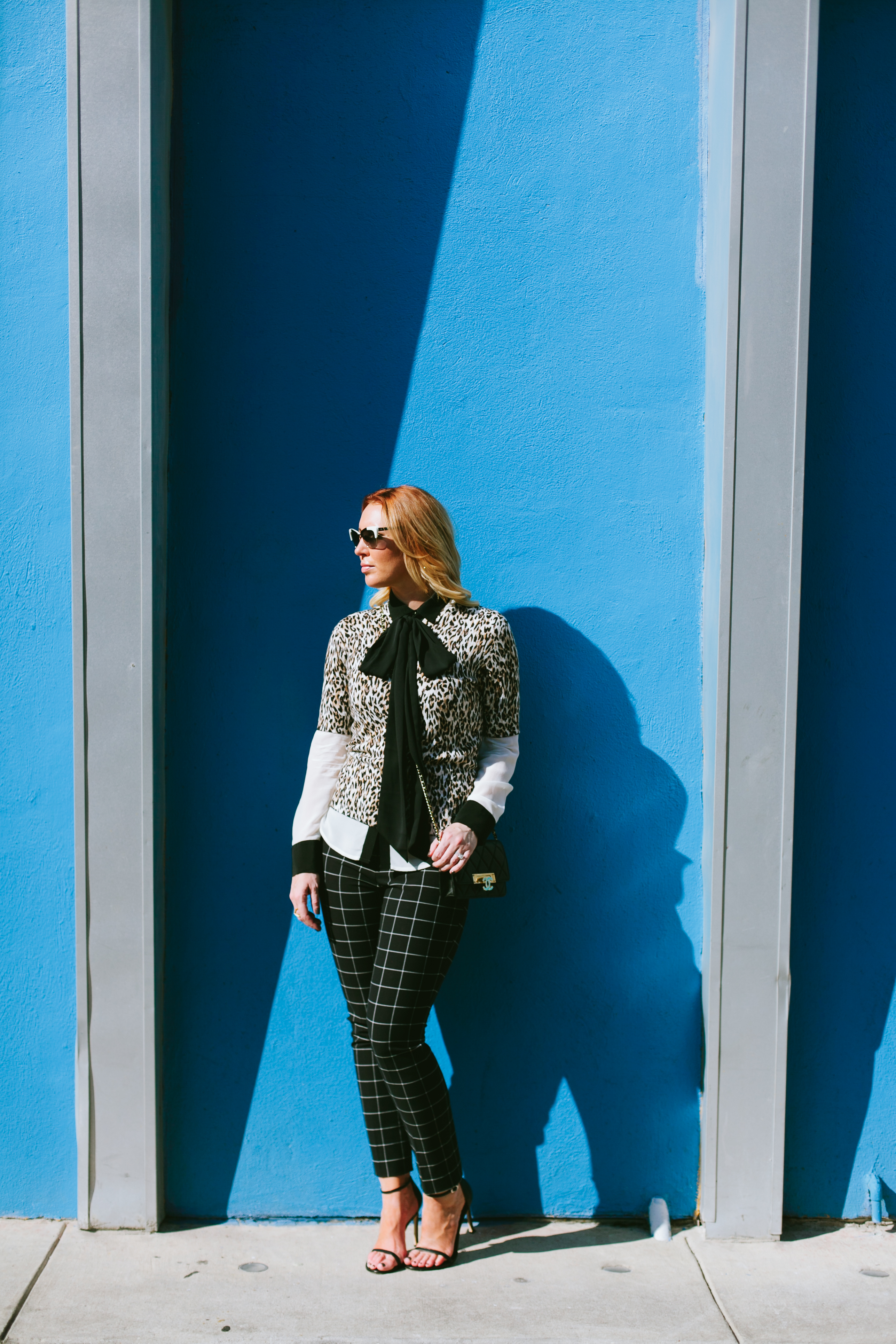 Bow blouses are definitely one of this season's hottest trends. If you like the look but don't want to invest in many of them because this is a trend we see come and go, then you can pair this zara scarf with any button down or blouse and try the trend without investing too much.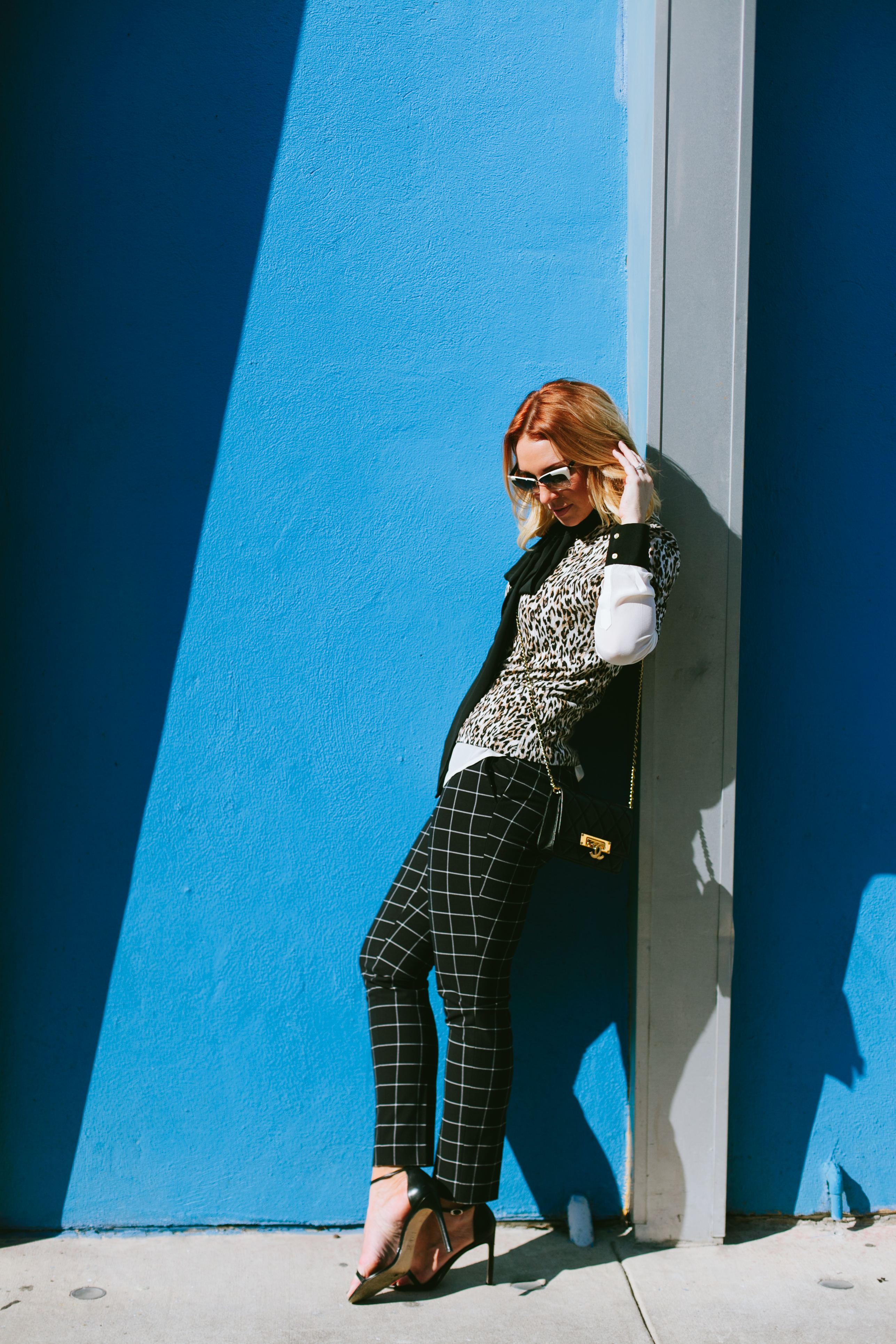 I paired this look with my favorite heel to dress it up a bit, but if I wanted to make it more casual I would pair it with a patent leather oxford like these Louise et Cie from Nordstrom.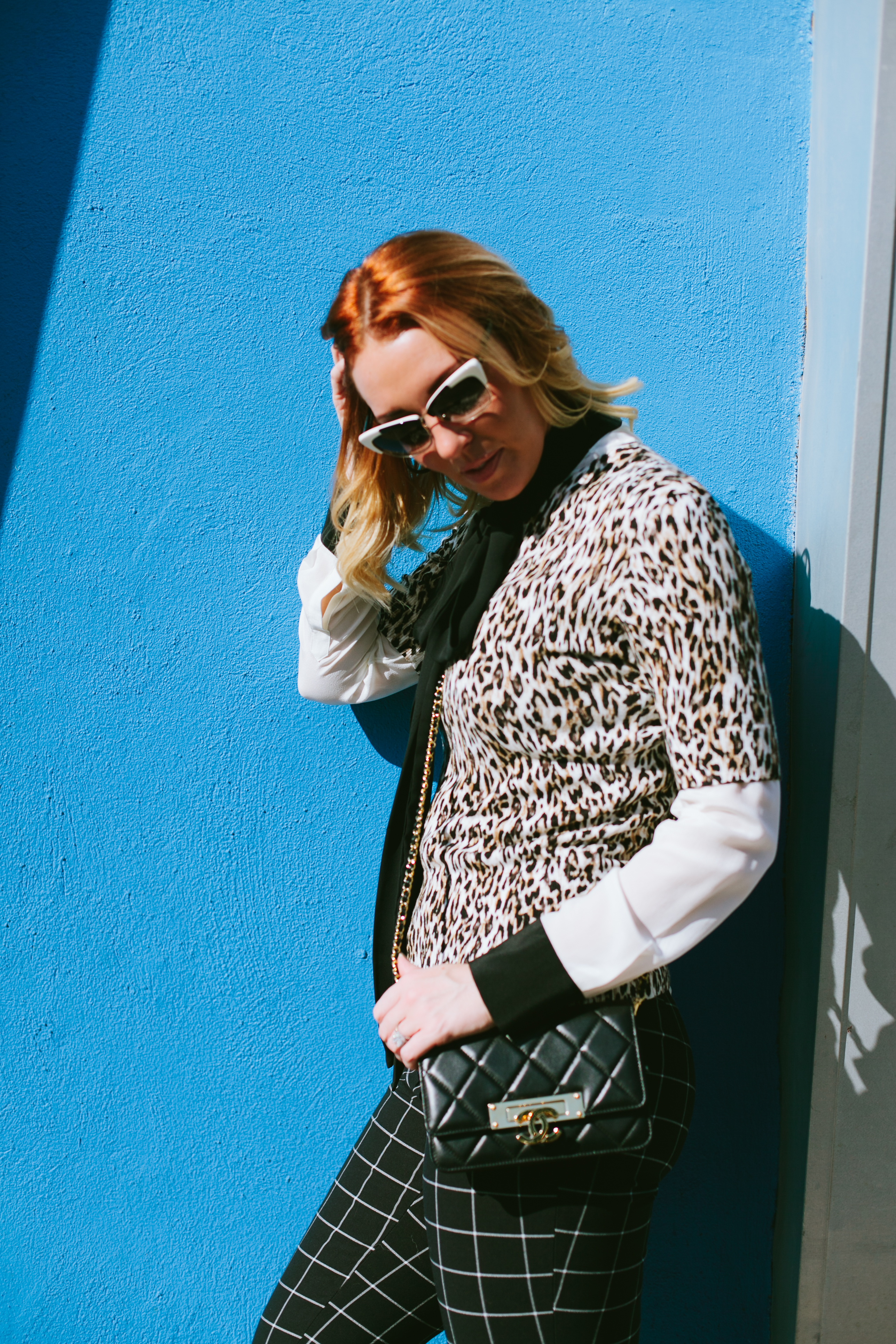 There is a lot going on with the prints in this outfit so I wanted to keep my accessories minimal. I chose a simple cross body bag and retro inspired sunnies. Rebecca Minkoff makes a similar quilted crossbody bag and my cat eye sunglasses are by Kate Spade.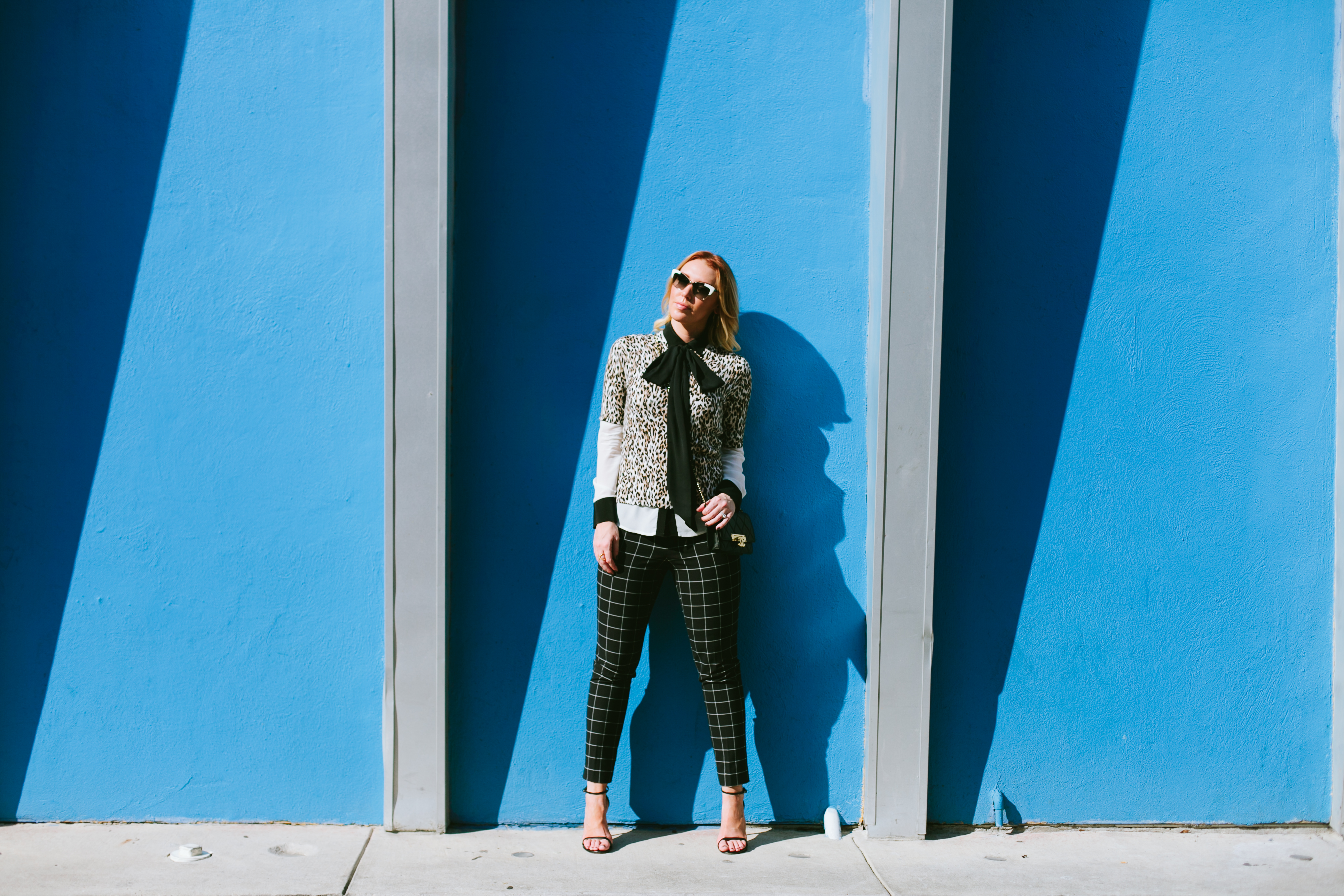 Floral prints also look great paired with a black and white window pane print. Have fun with this trend and don't over think it. If it seems a bit out of your comfort zone then you can start small with your accessories. For example, add a leopard print shoe next time you wear a black and white plaid or striped top.

Disclosure–This post contains affiliate links. Purchasing through them will help support this blog.
Photography by Justin James