I recently had the opportunity to partner with Green Street Houston  (formerly known as The Houston Pavillions) to style looks for a Houston music festival called Free Press Summer Fest. The event was called the "Green with Envy" blogger event. I was super excited for this opportunity for a number of reasons: 1) I love anything and everything that has to do with fashion so I couldn't wait to style festival looks 2) I was excited to network and meet other Houston bloggers 3) I haven't been downtown since the Houston Pavillions became Green Street so I was excited to see what changes had been made.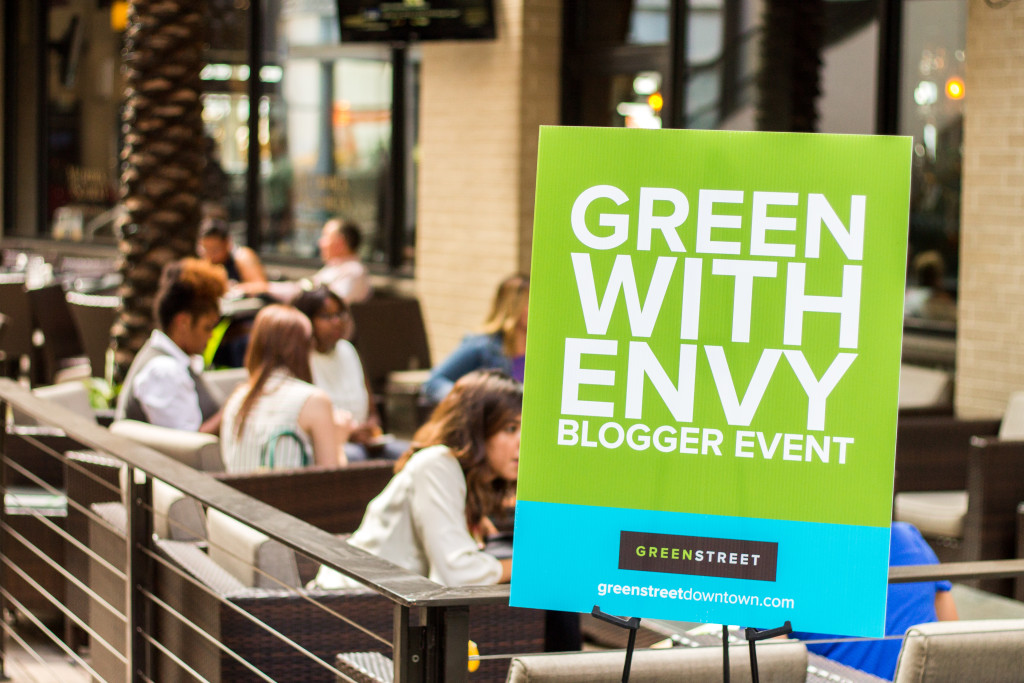 The evening began with chit chat alongside cocktails and appetizers complimentary of McCormick and Schmidt. We sat outside on the patio which overlooked a small concert area complete with live music. If you work downtown or nearby, this is the perfect spot for post work happy hour!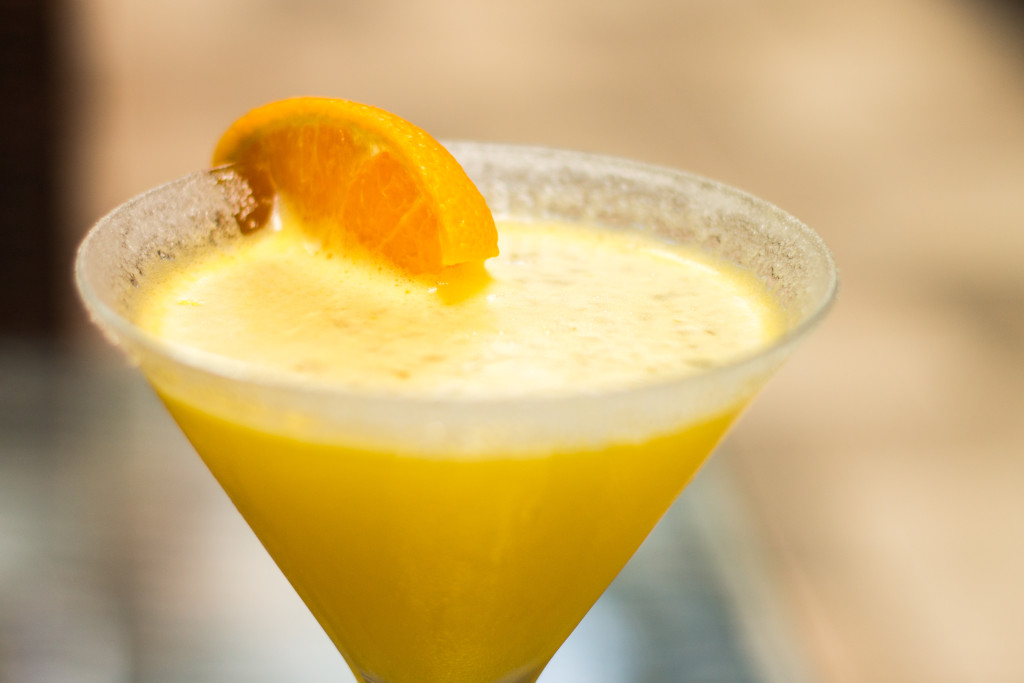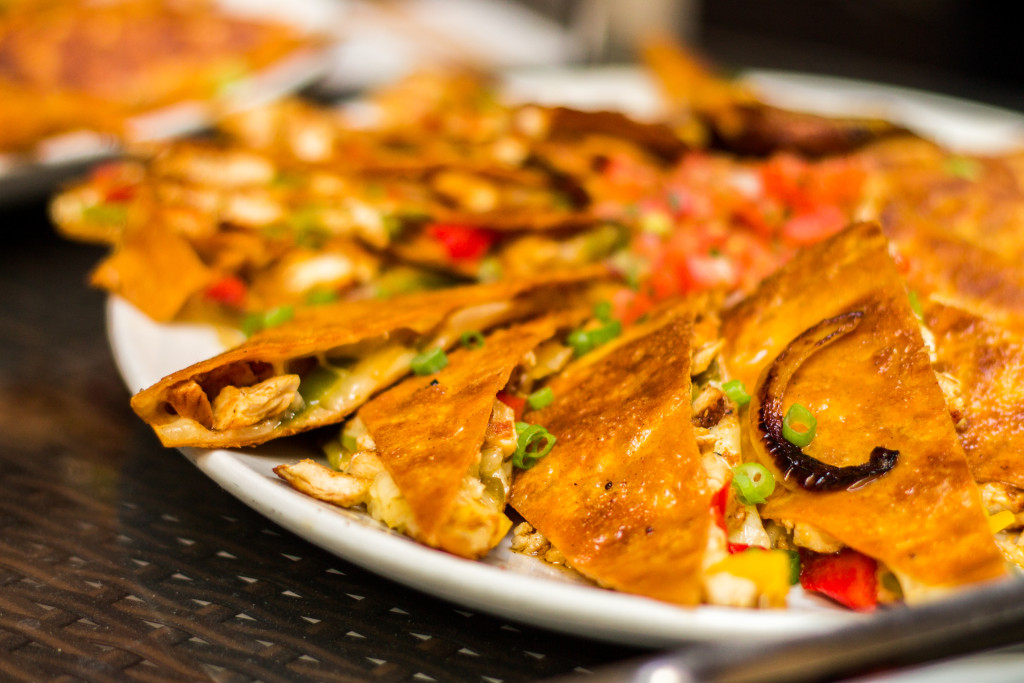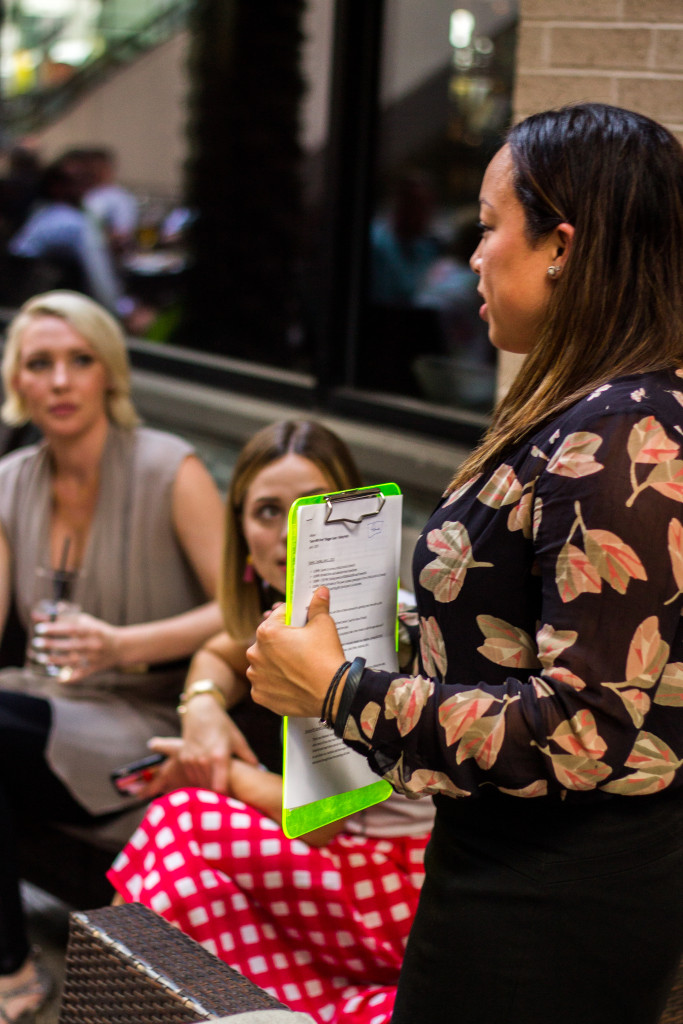 After cocktails and introductions, we made our way to BCBG to begin styling our first round of looks.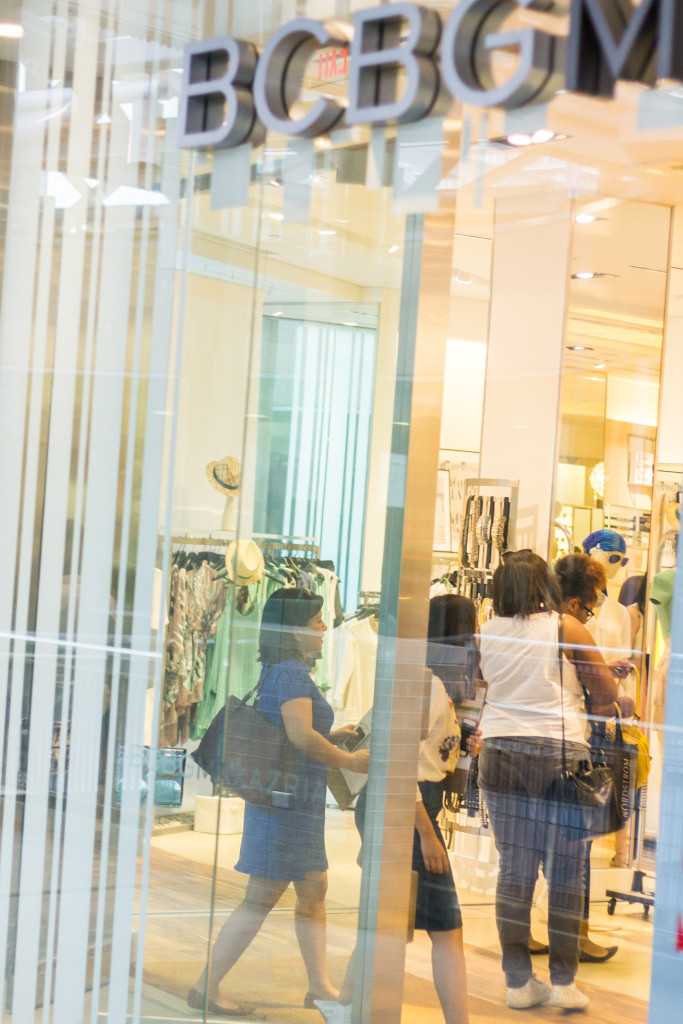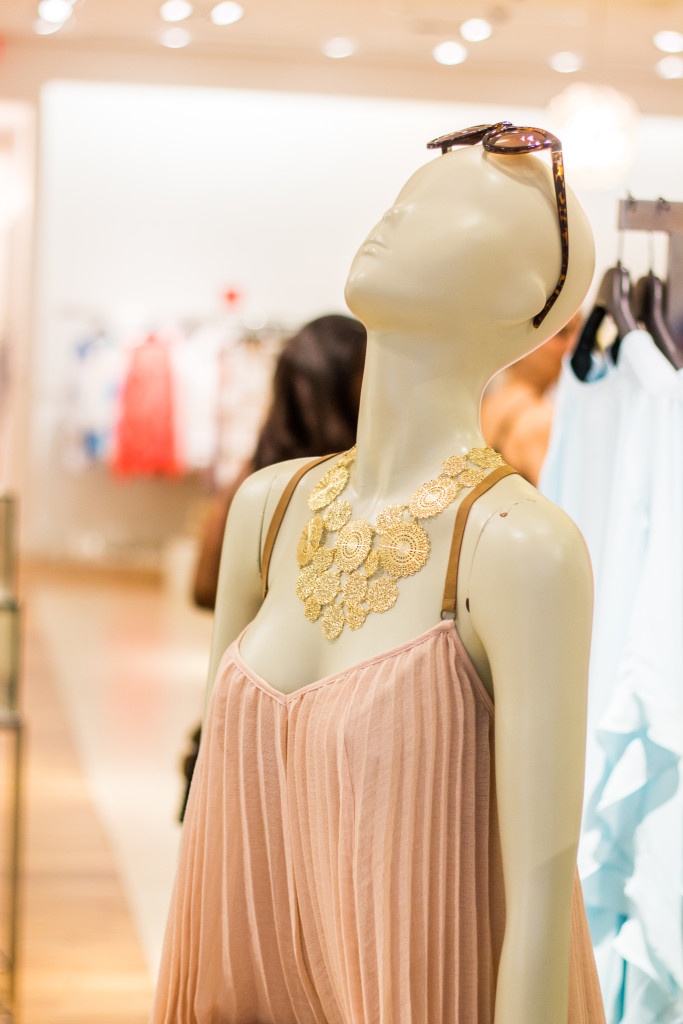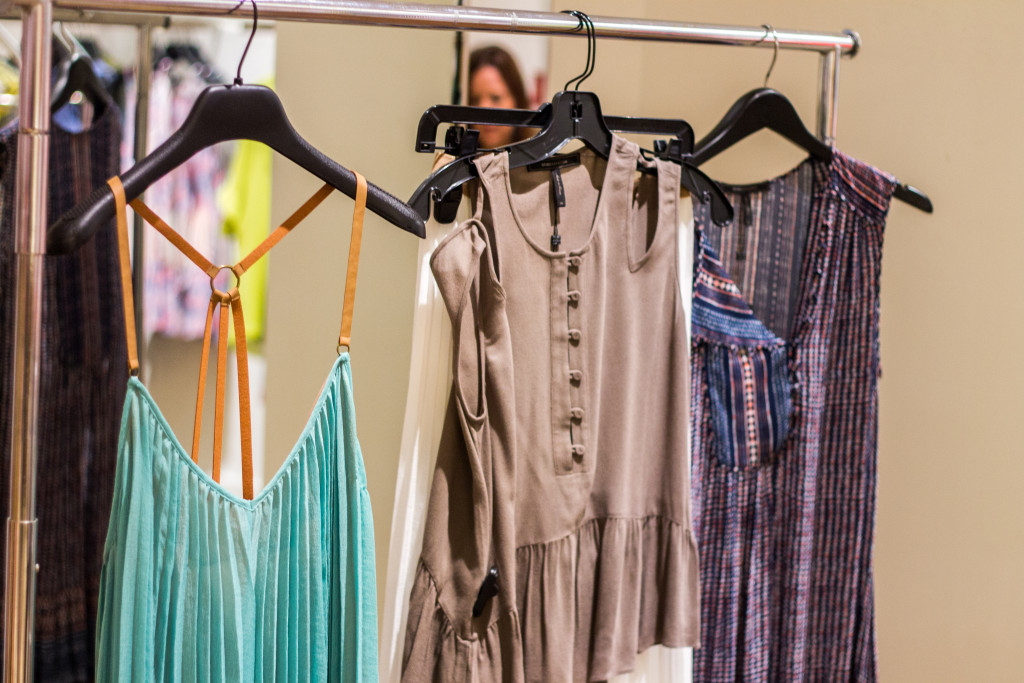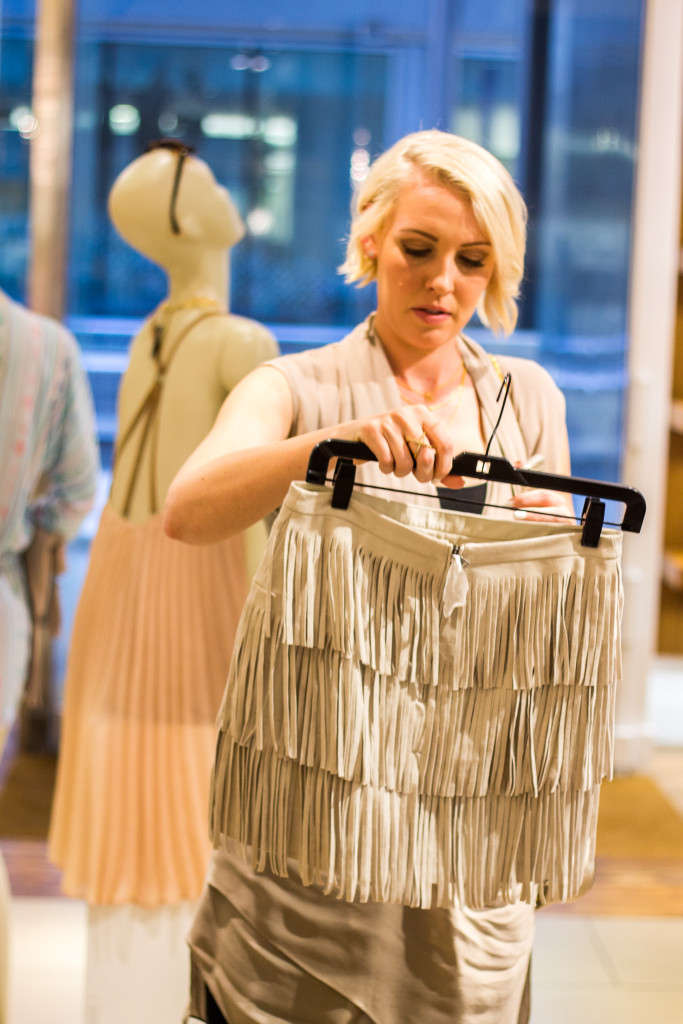 Me hard at work and obviously obsessing over this super chic fringe skirt.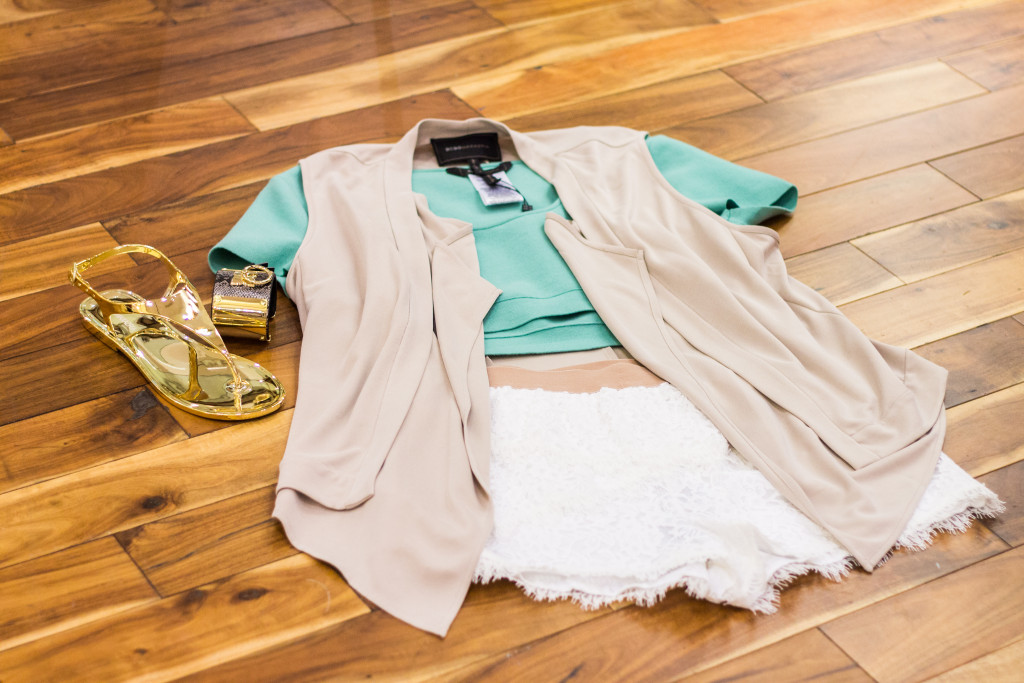 A close up of one of the looks I styled. It always seems to be hot and humid during this festival (welcome to Summer in Houston) so I wanted to make sure that I styled looks that were cute but also practical for the elements.
Looks I styled at BCBG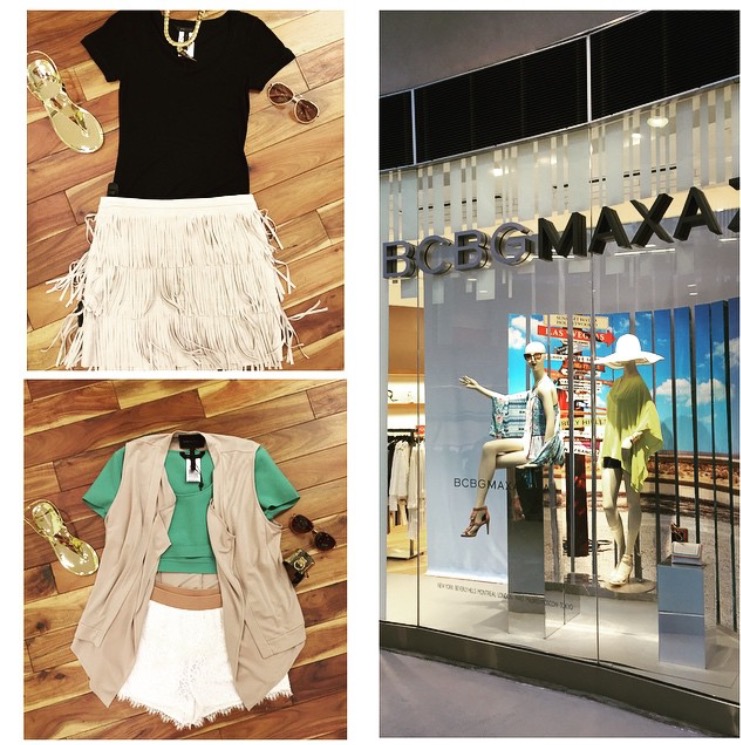 After we wrapped up at BCBG, we stopped by Forever 21 to style a few more looks. I loved the idea of starting someplace with a higher price point and ending in another place with a lower price point. I think it shows that no matter what your budget may be, you can find great looks that will favor your fashion personality, as well as your, bank account.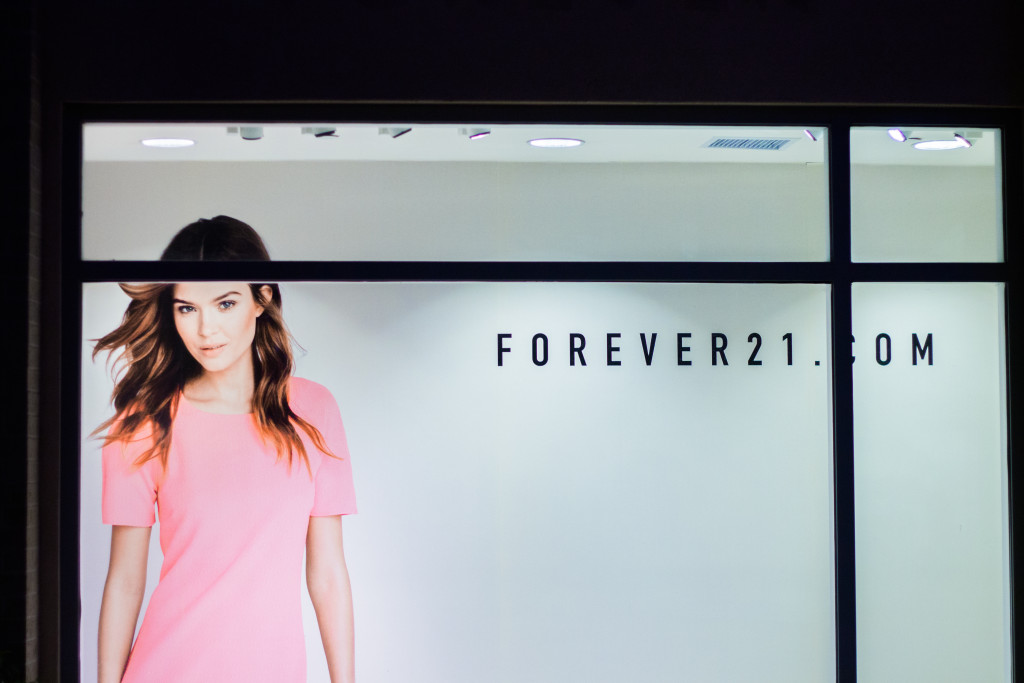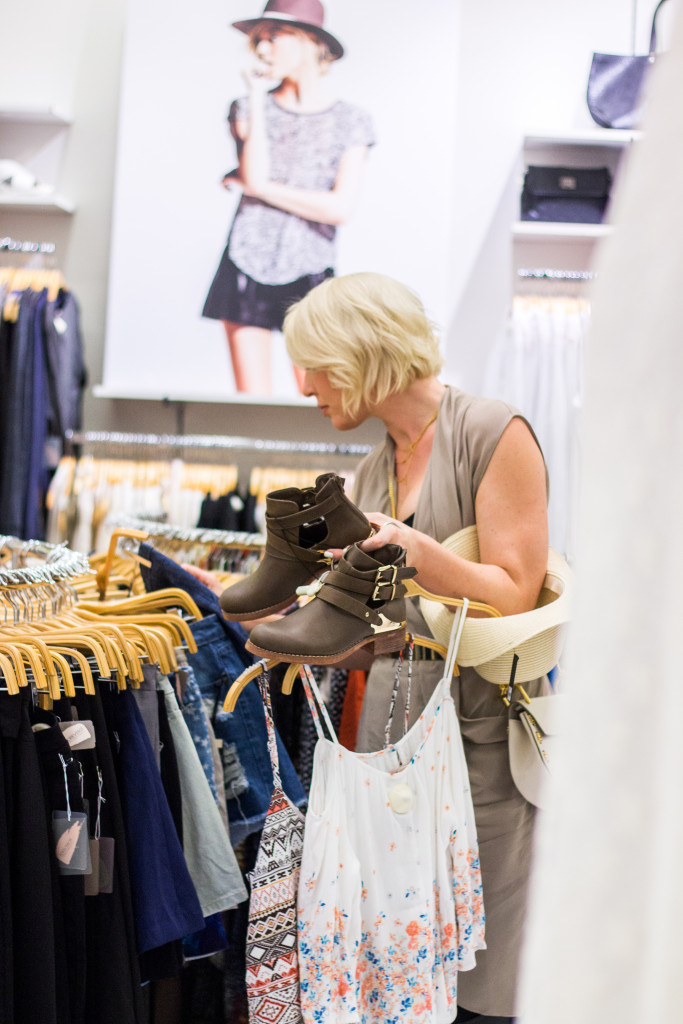 Looks I styled from Forever 21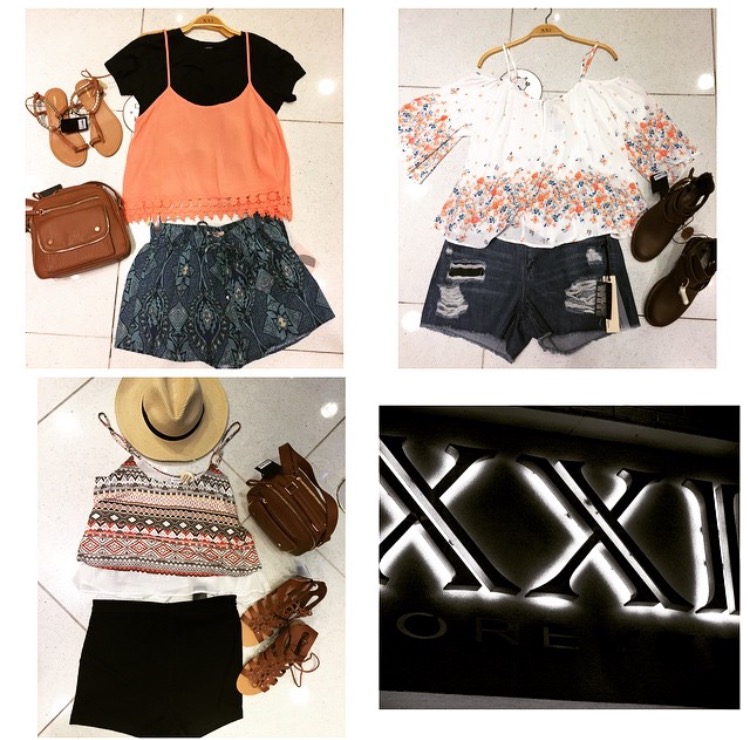 Once we finished up our styling challenge , we headed back to McCormick and Schmick and were gifted these amazing swag bags! What better way to top of the end to a great night?! I'm so happy to have met all of these talented ladies, and I'm looking forward to learning and growing from this powerful blogger community.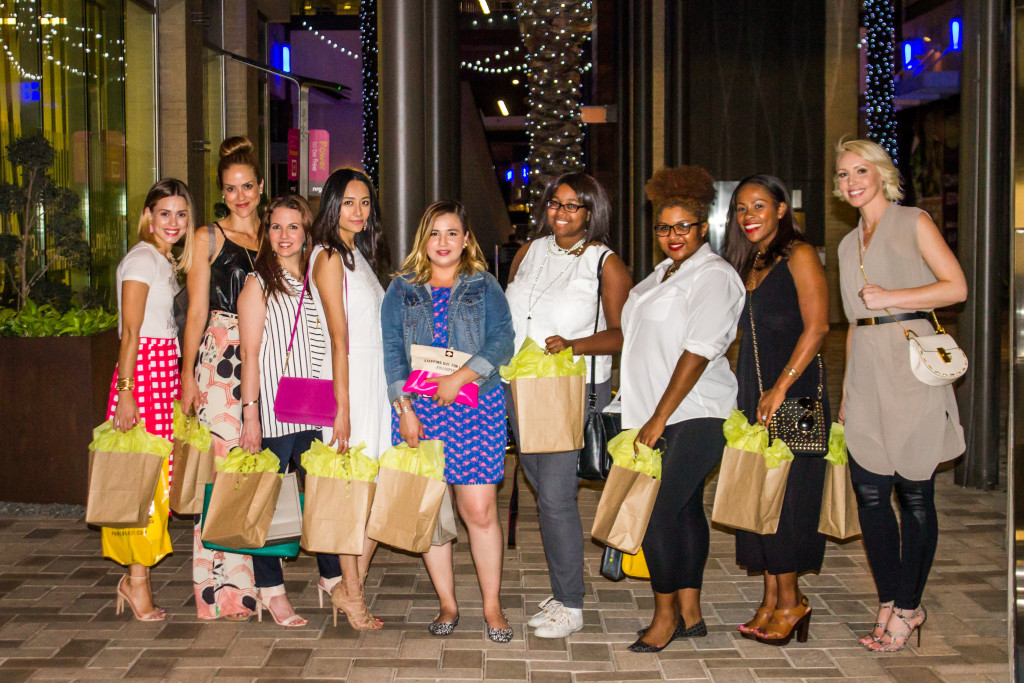 Make sure you visit Green Street (located at 1201 Fannin St, #325) if you're in the downtown Houston area. There are great restaurants, great shopping, great music (House of Blues), and coming soon there will be a great hotel! Sounds like the perfect recipe for a staycation if you ask me!
XO-Natalie
Photos by Greenstreet Photographer: Jenna